You can't make a list of the best Irish bands of all time and not expect massive backlash – we Irish love our music and it can lead to heated debates. However, we at Meanwhile in Ireland love a bit of drama, so we figured we'd get vocal with our thoughts.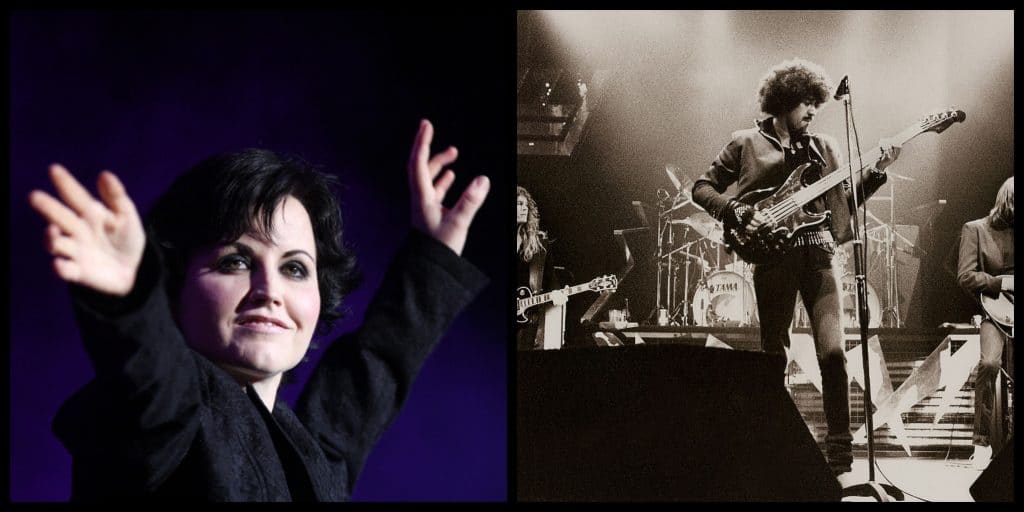 Folks get your pitch forks, because we're ready to be run out of town for this – we absolutely stand by the inclusion of B Witched on a list of the 10 best Irish bands of all time, and if you read on and see why.
However, we also have some undisputed inclusions that we think you just cannot argue with. Read on and let us know if you would change any of the groups on our list of the 10 best Irish bands of all time.
10. B Witched – standing the test of time
If you've ever been on the Coppers dance floor when the iconic lyrical battle cry of "some people say I look like me da" rang out over the speakers, you know why B Witched are on this list.
There have been many Irish pop bands over the years, but few have stood the test of time like these high priestesses of Gael Pop. Icons of whom we are not worthy.
9. Westlife – the most famous Irish boy band
Westlife are arguably the most famous Irish boy band this country has ever seen – sorry Boyzone, tough decisions had to be made for this very important list.
Nicky, Bryan (that was how he spelt it back then), Shane, Kian and Mark were more than household names in the early 2000s, they were practically royalty.
And we weren't just in a World of Our Own (hehe) over here in Ireland – they were huge in the UK too. Who can forget the iconic marriage of Bryan and Kerry Katona? Never mind a band reunion, get that pair back together.
See where Westlife ranks on our list of the best Irish boy bands of all time.
8. Thin Lizzy – the boys are always in town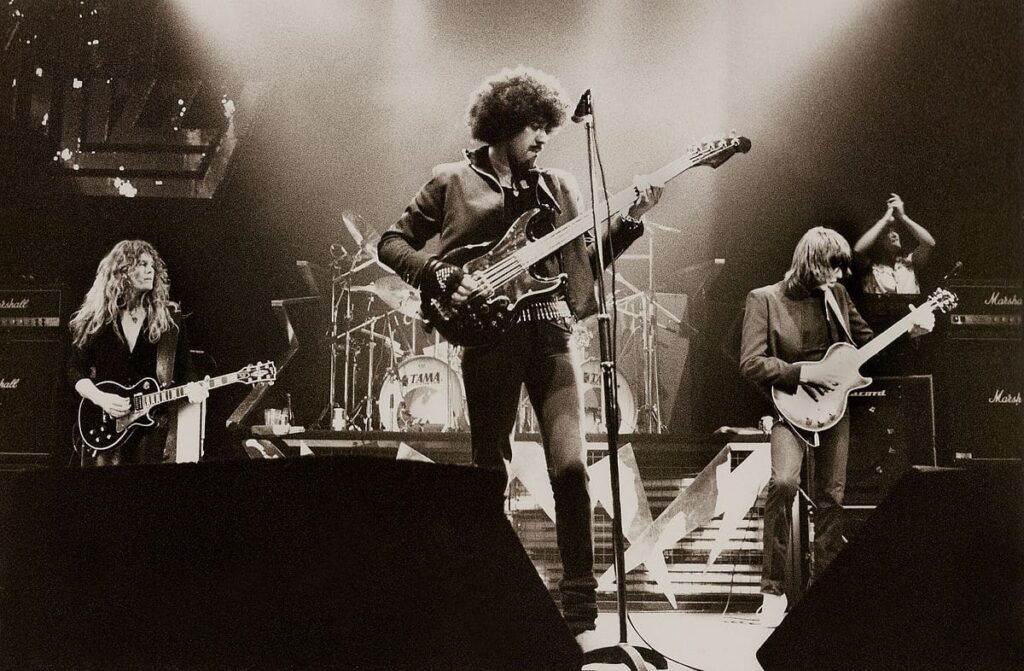 Not many Irish bands can claim to have a statue in their honour, but Thin Lizzy can. The iconic life-size bronze Phil Lynott lives on Dublin's Harry Street – the boy is always in town now (groan).
Terrible puns aside, this special tribute shows just how important Thin Lizzy were, and always will be, to the Irish music scene.
7. Villagers – not just the normal guys they say they are
The Indie kings of Vicar Street may act all low key and down to earth, but don't be fooled – they were on the soundtrack of HBO's Big Little Lies, amongst countless other massive mainstream accolades.
You've been busted, Villagers – you're not normal guys at all, you're a massively famous Irish band.
6. The Script – one of the best Irish bands of all time
Though quiet of late, there was a time when The Script was one of those Irish bands that popped up everywhere. Checking out the talent on The Voice UK? There's Danny in the judge's chair.
Kicking back with an episode of The Hills? There's the lads from The Script hanging out at Audrina's party. Putting out the wheelie bin? If it was between the years of 2008 – 2014, The Script were probably there too. Wild.
5. The Corrs – band of brothers and sisters
You may well be close to your siblings, but were you guys the stars of an internationally famous Irish pop band together? Didn't think so – unless you're in The Corrs, in which case we're actually talking about you.
Sharon, Andrea, Caroline and Jim play approximately 53 instruments each (further research indicates that four may have been a safer estimate, but let's keep going) and my God do they play them well.
4. Snow Patrol – an Irish band with massive international success
This painfully cool Irish band have had massive international success. Look, one of them has a duet with Taylor Swift and another one of them goes out with Monica from Friends.
If you want to prove that you've achieved world domination, it's a well-known fact that those are the exact steps you need to take.
3. U2 – one that will go down in Irish history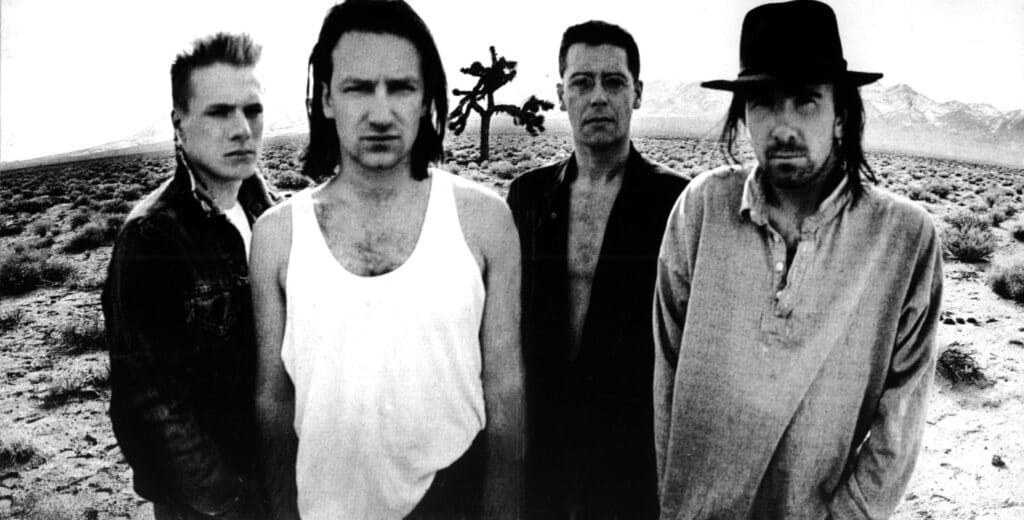 U2 are so big they've been featured on episodes of Saved by the Bell and The Simpsons. What, that's not how we measure the success of famous Irish bands? Well it absolutely should be, the system is clearly broken.
Love them or loathe them, Bono and co are synonymous with the Irish music scene – this is one Irish band that will go down in our nation's history.
2. The Cranberries – a cert for the Spotify playlist
Once you've heard the haunting tones of the late and great Dolores O'Riordan, you'll never be able to listen to anyone else sing again. Okay, that might be a slight exaggeration – but it's no stretch to say The Cranberries were one of the best Irish bands in living memory.
If you don't have Zombie on your personal Spotify playlist, we'll have to politely insist that you stop what you're doing and rectify this issue immediately. You can see where The Cranberries rank on our list of the best Irish rocks bands of all time.
1. The Dubliners – a way of life
There's just something about The Dubliners that stirs an Irish heart. If you can listen to Luke Kelly and Ronnie Drew belting out The Fields of Athenry and remain completely unaffected then we suggest contacting your GP.
The Dubliners are more than a famous Irish band, they're a way of life – and that's why they'll forever be our number one.