Ireland is the home of many myths and Irish legends, some of which have become widely known across the planet.
However, when we think of these myths and legends, we have to ponder where these ideas come from, and how have they made their way into mainstream entertainment?
Let's take a look at three of the most prominent Irish legends and their impact on popular culture, including rainbows, selkies, and the man who created The Giant's Causeway, Finn MacCool.
Rainbows bring blessings from heaven – rain leads to rainbows
The idea of rainbows landing on green fields or on pots of gold is one of the classic images people have of Irish legends. We see rainbows mentioned in wise Irish phrases like "for every storm, a rainbow" and "may the rainbow be certain to follow each rain".
The weather in Ireland means that rainbows here are more common than in other places, and they are considered to bring blessings from heaven.
This concept is used in movies such as Finian's Rainbow, from 1968, and one of the best movies inspired by Irish mythology. A musical fantasy starring Fred Astaire and Petula Clark, the film follows the adventures of an Irish immigrant who moved to the US with a leprechaun's pot of gold.
2009's A Shine of Rainbows takes a more sombre approach but also uses the imagery of rainbows to represent something worth aiming for.
We can see Irish themes like this among the options on the online casino site from Paddy Power. In terms of online slots, Rainbow Riches has spawned numerous spin-offs.
Leprechaun's Luck Cash Collect, Clover Rollover 2, and Luck O' The Irish Gold Spins are some of the other titles that use classic Irish imagery.
The Wish Upon a Paddy Power game also uses Irish-based symbols, with multipliers and mystery wins among the features.
Selkies are like Irish mermaids – popular in coastal towns and villages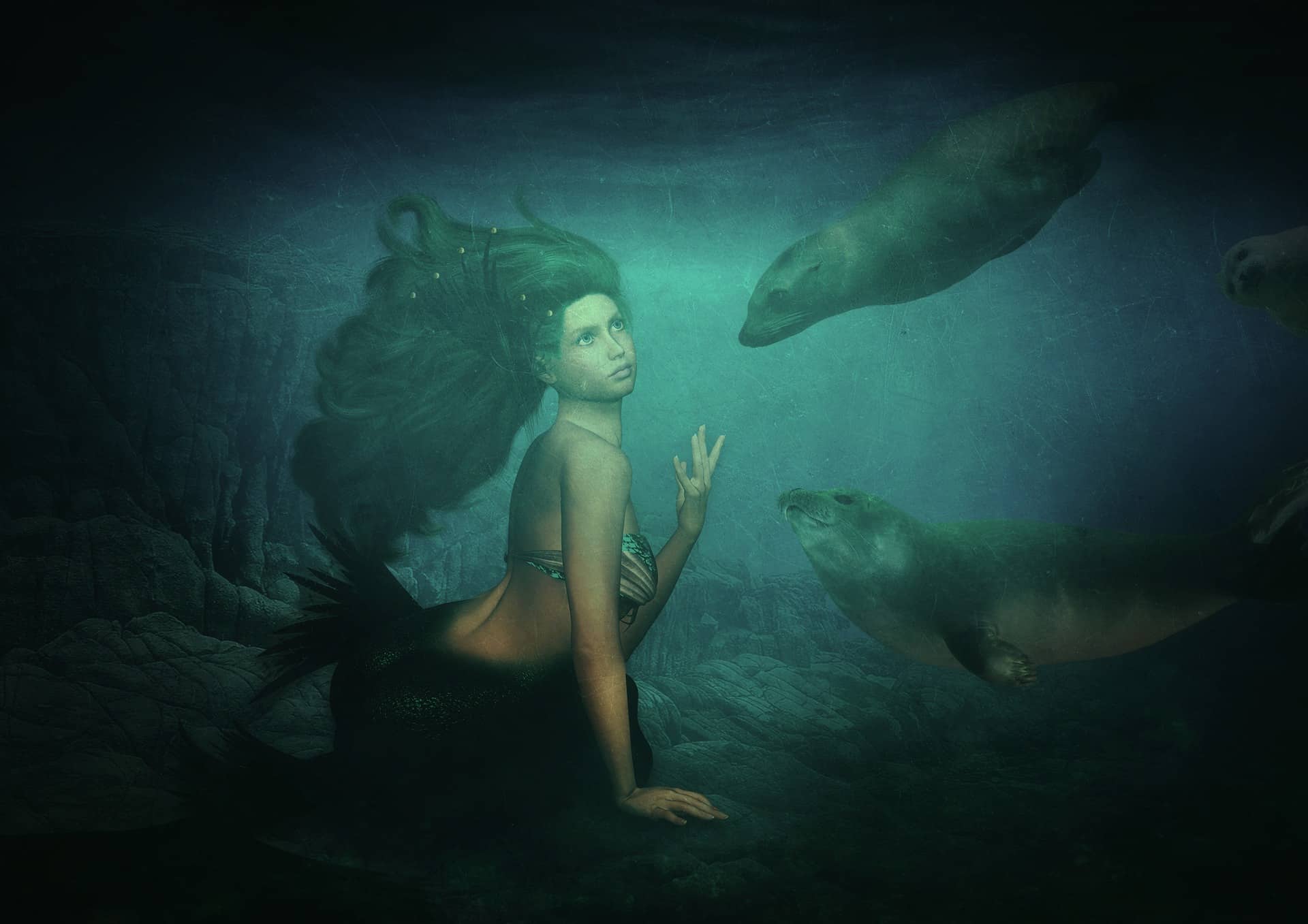 The mythical selkies have become a huge part of Irish mythology, as detailed in Wilderness Ireland, particularly in coastal towns and villages.
These are half-human and half-seal or fish, who change their appearance according to whether they're on land or in the water.
Some sources suggest that this legend began when the Irish first met Nordic folk using sealskin clothing and boats, causing them to feel confused about what they were seeing.
One of the most famous appearances of selkies in popular culture came in The Secret of Roan Inish. This 1994 movie is based on a novel from 1957 and features characters whose tragic past is closely linked to these creatures.
To date, selkies perhaps haven't broken through into popular culture in the same way as some other Irish legends. This is perhaps due to their similarity with mermaids, which are already well-represented in books and movies.
Finn MacCool defeats fire-breathing foes – creator of The Giant's Causeway
The famous Finn MacCool was a character who is said to have gained all the knowledge in the world when he ate a piece of salmon.
A hunter and warrior, Finn used the Thumb of Knowledge to carry out remarkable feats such as defeating a fire-breathing enemy. He is said to be still alive, sleeping in a cave, and ready to come to Ireland's aid when needed.
Finn has appeared in many books over the years, and this fascinating character seems perfect for the movie world, too.
The fact that he is said to have created the iconic Giant's Causeway, as explained on Celtic Life International, is another reason for believing that a movie about him could be worth watching.
For the moment, we can see Finn more heavily featured in literature, such as Finnegan's Wake by James Joyce, while he also makes an appearance in the song 'The Legend of Finn MacCumhail' by Dropkick Murphys.
The power of these Irish myths should ensure that they continue to be talked about and influence various aspects of popular culture for a long time to come.
Legal Disclaimer
We cover articles relating to many activities. Some of our articles showcase gaming and gambling as activities. While we do not take money for bets or own any gambling venues, we feel it is important that our readers know the risks of such venues or sites that we may mention in our articles. Gambling involves risk. Please only gamble with funds that you can comfortably afford to lose. See our legal disclaimer for more info.