Brendan Gleeson is an extremely talented actor, and today we're going to take a look at the best Brendan Gleeson movies of all time.
Sometimes, an actor's performance makes the movie they're in. Brendan Gleeson is perhaps one of the most capable actors in doing so.
He's raw, funny, and gives a gripping performance. The best thing of all, he seems like a classic character you'd find in the pub that you could chat to for hours.
The pomp and circumstance of Hollywood doesn't seem to have gone to his head. Brendan Gleeson is an Irish treasure in the world of television and film.
His performances can make you laugh just as much as they'll make you gasp in shock or shed a tear. Let's take a look at the top five best Brendan Gleeson movies of all time.
5. The Guard (2011) – one of Gleeson's funniest performances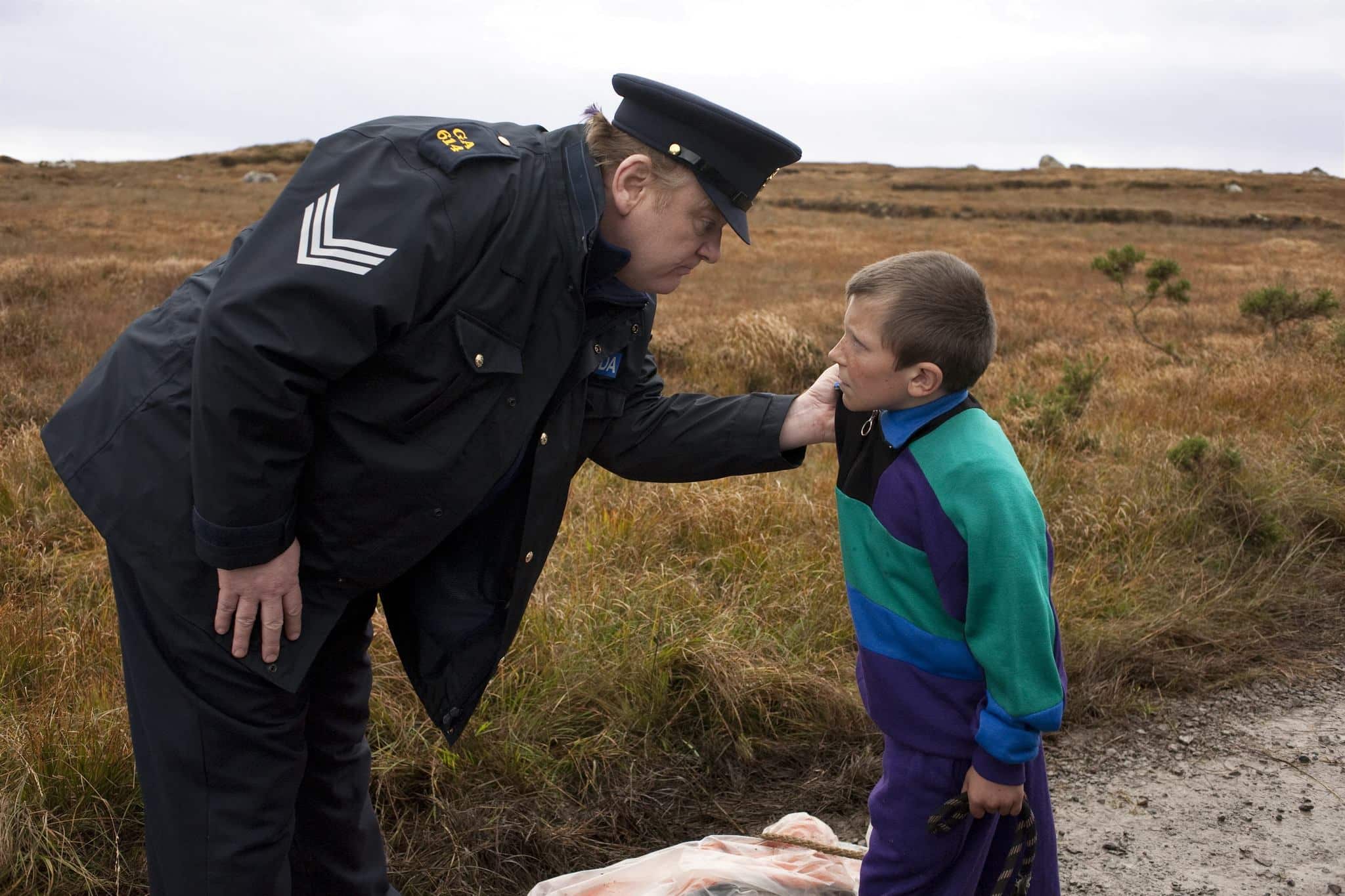 Brendan Gleeson, along with Colin Farrell, loves to team up with the directorial McDonagh brothers. The Guard is a hilarious Irish cop crime comedy directed by John Michael McDonagh.
The movie sees a hot-headed, unconventional policeman team up with a stiff-upper-lipped FBI agent (Don Cheadle).
It's endlessly witty, and if you haven't seen it, get yourself over to Netflix now for a dark but hilarious watch.
4. Calvary (2014) – emotion and humour combined
From the same direction as the last entry, Calvary boasts a squad of Ireland's best acting talent, including Chris O'Dowd, Dylan Moran, Aidan Gillen, as well as Gleeson's son, Domhnall Gleeson.
In the film, Gleeson plays an honest and good-natured priest at odds with a cynical community after he receives a mysterious death threat. While it's a drama, it's full of sharp quips.
Emotion and humour come into play for this one, and it's definitely one of the best Brendan Gleeson movies that you need to watch.
3. Gangs of New York (2002) – a ridiculously star-studded cast
Starring alongside the likes of Daniel Day-Lewis, Leonardo DiCaprio, Liam Neeson, and so many more of the biggest names in Hollywood, Gangs of New York is one of the highest-regarded movies of all time.
Directed by Martin Scorsese, this movie is long. The uncut version stretches way past three hours, and a lot of people can't hack it!
While Brendan Gleeson isn't a leading role in the film, he sure makes a great performance when he does get some screen time.
He portrays the character of Walter "Monk McGinn, a 19th-century Irish-American politician.
2. Harry Potter and the Goblet of Fire/ Order of the Phoenix (2005/2007) – one of our favourite Harry Potter characters of all time
We have to say throughout the entire Harry Potter franchise, Alastor "Mad-Eye" Moody has to be one of our favourite characters of all time.
The reason we have combined two of the movies into one entry is because, as any fans of the franchise will know, Gleeson's character's body was actually taken on by Barty Crouch Junior, played by David Tennant, in The Order of the Phoenix.
In a strange way, even though Brendan Gleeson is playing an unruly wizard in the Harry Potter movies, his tone and humour remain largely the same as it does in his other great movies.
Maybe it's because he nearly always has his natural accent. Whatever it is, we love it.
1. In Bruges (2008) – Brendan Gleeson's best performance
Taking our top spot of the best Brendan Gleeson movies of all time is In Bruges. Starring alongside Colin Farrell and Ralph Fiennes, In Bruges sees Gleeson give one of the best performances of his career.
Farrell and Gleeson play two hitmen sent to Bruges, Belgium, by their boss, Fiennes, to carry out a job. The movie takes a turn when Ken (Gleeson) is told by his boss to kill Ray (Farrell).
This is the kind of movie that, although it is darkly funny, it's one that will also make you emotional. Directed by Martin McDonagh, the humour throughout the movie is truly like no other. If you haven't seen In Bruges, trust us, you're missing out.
One last movie deserving of mention is The Banshees of Inisherin. While it won't be released for public consumption until later this month, we just know it's going to be a cracker.