Who doesn't love a good podcast? Here are our favourite Irish ones for you to add to your list.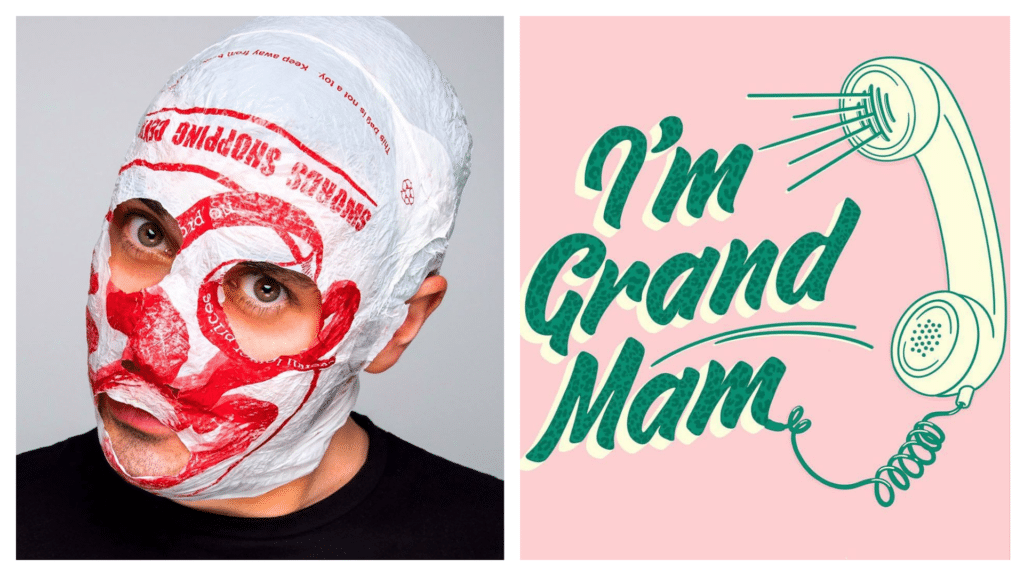 Are you stuck for something to listen to? You're in luck; Irish people sure love to talk. That's why we thrive as a nation when it comes to podcasts.
There's a podcast to suit everybody's tastes, so we've ranked the best Irish podcasts of 2023. Read on and discover your next new audio obsession to binge listen.
10. Talking Bollox – two inner city Dublin men talking absolute bollox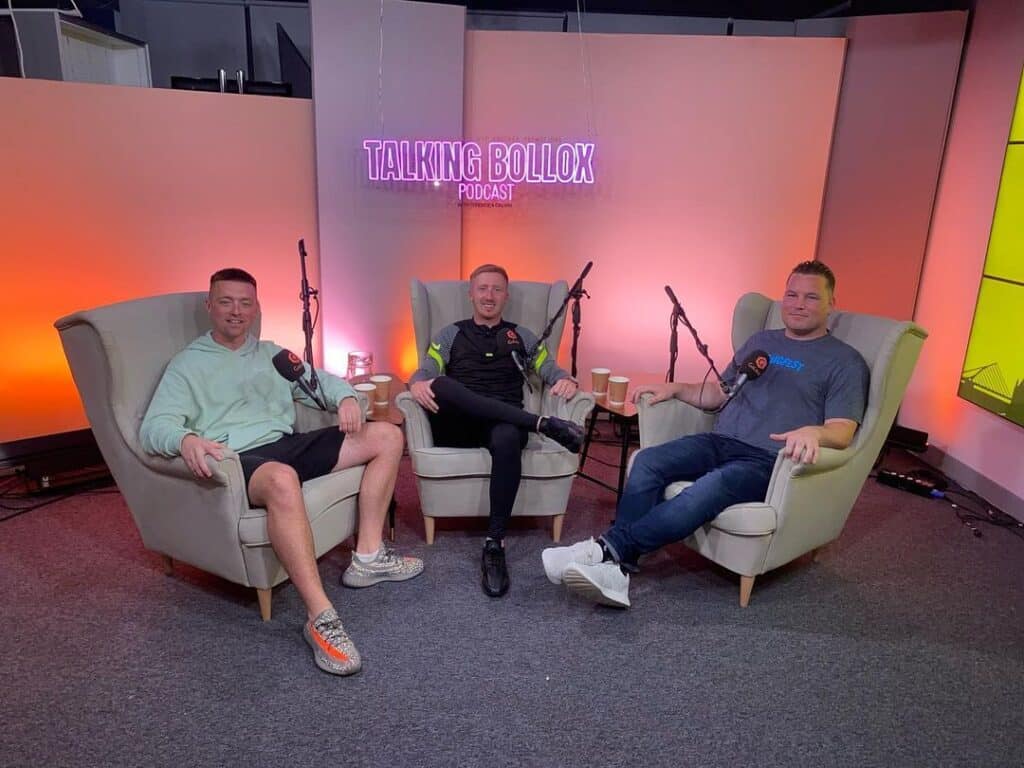 The premise of the Talking Bollox podcast is simple: two inner-city Dublin chaps doing what they are best at – talking bollox.
These lads have recently performed at Vicar Street with special guests James Kavanagh, Aoife Moore, and Roddy Collins, so they're definitely one of the Irish podcasts to pay attention to.
9. Look What's After Happening – an "almost award-winning" improvised comedy podcast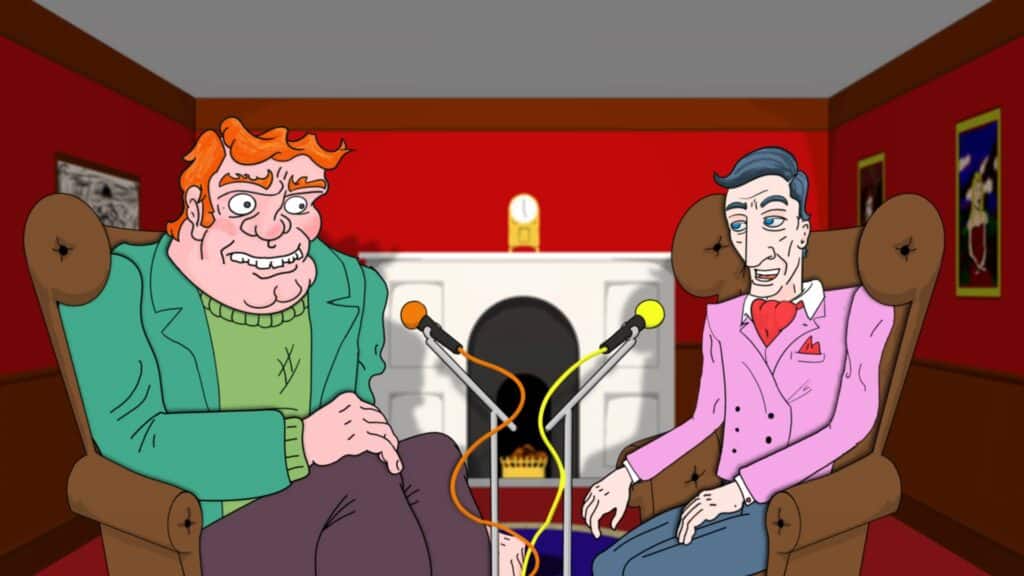 Hosted by Colin Spress and Cillian Vermillion (Luke Benson and Mark Cantan), Look What's After Happening is a nonsensical history of Ireland. Expect a lot of laughs and insane ramblings.
The great thing about improv podcasts like this is the listener has no idea what will come out of the host's mouth next, and neither does the host.
This podcast is on a break but is due to return soon, and we are beside ourselves with excitement waiting for it.
8. That Chapter Podcast – there's always room for a true crime in the rankings
If there's one thing we love, it's a good true crime podcast. And that's precisely what That Chapter Podcast delivers. Allow Mike Oh to weave the most bizarre true crime stories you'll ever hear in this captivating podcast series.
7. Mens Rea – a true crime podcast focusing on the mental element of intent
We love true crime so much we couldn't pick just one podcast dedicated to it. Sinéad McHugh hosts this fortnightly true crime podcast.
With a Master's in Human Rights and a Diploma in Professional Legal Studies, McHugh is qualified to guide the listener through some of the darker crimes committed in Ireland and the UK. Mens Rea makes for some very educational listening.
6. I'm Grand Mam – a show hosted by two mammy's boys
I'm Grand Mam is hosted by two self-professed "mammy's boys", P.J. Kirby and Kevin Twomey. The premise is two Cork boys who have moved to London, meeting once a week for a cup of tea and a chat.
5. And Another Thing – a podcast where the hosts reiterate the things that have already been said
Emma Doran and Muireann O'Connell are as gas as they come. In this podcast, they "add to the conversation without contributing any value". Recent topics include romance, fashion, and manners. Their witty rapport makes this one of our favourite Irish podcasts of 2023.
4. Tony Cantwell's Hit Show – for some intimate chaos
When listening to Tony, it feels like he's talking to you and only you as he whispers into your soul in an ASMR-type manner. We particularly love his episodes focused entirely on Eurovision and the Toy Show, two subjects he's very passionate about, and rightly so.
3. My Therapist Ghosted Me – one of the best Irish podcasts
My Therapist Ghosted Me has gone from strength to strength since its fruition. Together, Joanne McNally and Vogue Williams have made something magical.
They brought this podcast to the main arena in Electric Picnic, one of the best annual festivals in Ireland, in 2022, unusual for a podcast to leave the spoken word area.
They have sold out their Gaiety Tour and are set to do a podcast show in the 3 Arena in December. Listen to them now if you haven't already.
2. The 2 Johnnies Podcast – for a grand laugh altogether
The 2 Johnnies has been a popular podcast for Irish folk for years. Still, they gained even more favour after their ludicrous episode "The GAA Catfish".
It's hard not to love these two culchie messers, who focus on current affairs and sports with a good dollop of comedy thrown in to keep us laughing.
1. The Blindboy Podcast – the crème de la crème of Irish podcasts
If you don't know who Blindboy Boatface is, then are you even Irish, bro? Remembered fondly for his antics with his group, The Rubberbandits, Blindboy now focuses on social issues on his popular podcast.
With over 40 million listeners globally, placing The Blindboy Podcast at the top of the rankings is easy.