In 2023, there are plenty of negative influences on young men, but here are some of the best male role models of the year.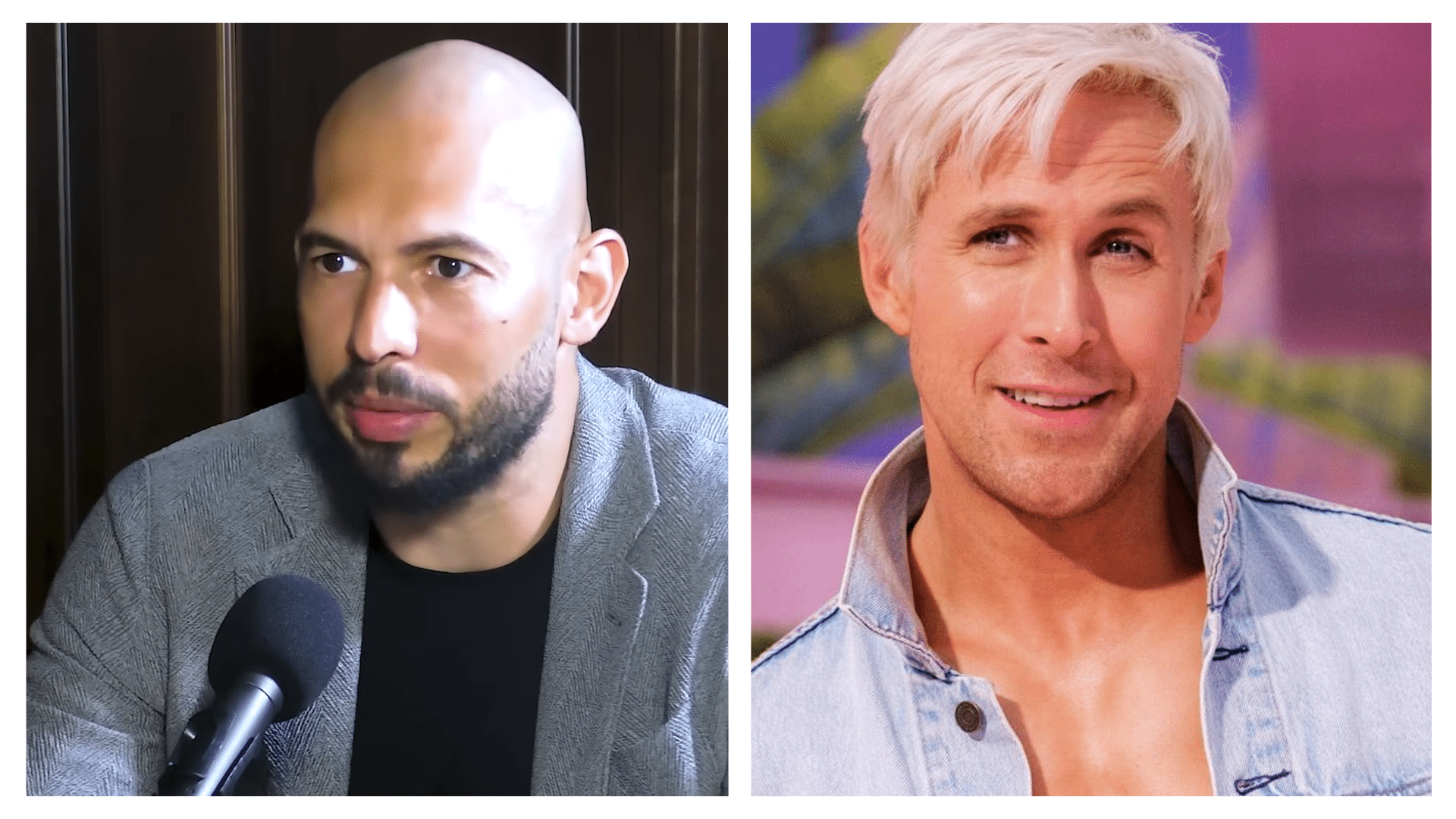 Whether we like it or not, in 2023, everything revolves around social media, which makes being influenced that much easier, especially for young men and women.
Luckily, some stand-out male role models like Andrew Tate, for instance, have offered their fans controversial advice and paved the way for more fascinating heroes who are setting an excellent example for young men.
So, let's look at the ten best male role models in 2023.
10. Barbies Ken − a vision of perfection
This year, the new movie Barbie hit our screens, and we couldn't help but notice what a great role model Ken could be for young men.
With his perfectly ripped physique, good looks and sparkling smile, Ken is nothing but a vision of perfection, and his character should positively influence boys.
9. Hunter Biden − under investigation
Hunter Biden is the son of US president Joe Biden and one of the best male heroes of 2023. Why? He has been under investigation since 2020 for tax fraud, money laundering and criminal foreign lobbying, and if that doesn't send positive signals to men in 2023, we don't know what will.
8. Tiger Woods − King of the scandal
Tiger Woods might be one of the best golfers in history, one whose name is well known across the globe, but his other actions make him such a fantastic male role model. From his notorious infidelity scandal to his public disgrace, Tiger Woods is one of the best role models of 2023.
7. Jake Paul − the 'problem child'
This well-known American media personality and actor, who initially rose to fame on Vine, has earned his place on our list.
One of the main reasons this 'problem child' inspires young men to be the best they can be is his villainous persona and relentless and controversial acts, which have earned him fame.
6. Chris Brown − a man with a reputation
One of the best male role models in 2023 is Chris Brown, a guy who has sparked much controversy over the years, particularly since his split with Rihanna, to this very day.
Over the years, the singer's reputation has gone from strength to strength, and there is no better man to inspire today's young men than Chris Brown.
5. Vladimir Putin − a Russian role model
Vladimir Putin is, of course, the president of Russia and one of the best male role models in 2023. With his stance on war and outlandish statements, Putin is renowned for being one of the world's most well-known politicians. Just recently, he compared his actions to Peter the Great, the first emperor of Russia.
4. Kanye West − a man of his 'controversial' word
This famous American rapper, singer, and songwriter must be one of the best male role models in 2023. With his antisemitism statements, outbursts at award ceremonies and his latest 'explicit' scandals, we cannot think of a man more fitting to be an inspiring role model for young males today.
3. Donald Trump − former US president
Donald Trump is a man who needs no introduction, and throughout the years, he has remained a great role model for young males, especially in 2023.
The former US president may occasionally come out with false statements and is facing criminal charges, but what he stands for is incredible.
RELATED: Donald Trump golf course is coming to Monaghan
2. Nick Cannon − 12 kids and counting
Nick Cannon, an American television host who once married Mariah Carey, has twelve children with six women, and if this isn't a positive influence on young men, we don't know what is.
Although rumours have surfaced that Nick doesn't know the names of all his children, we still think he's a top guy.
1. Andrew Tate − setting an example
Regarding the best role models in 2023, we cannot overlook Andrew Tate, who has nabbed the top spot on our list.
Why? This British-American former kickboxer has a way with opinionated, solid words and has continued gaining more young male followers with his controversial quotes and actions.
So, if you were looking for a positive male role model who consistently lives up to their scandalous nature, is under investigation for ongoing crimes or is known to be a troublemaker, then look no further than these ten best male role models of 2023.
Disclaimer
This article is satire. Articles in this section are spoof articles which should not be taken as the truth, nor are they are intended to offend. However, if you are offended, please inform us formally via a letter. You can ensure it gets to us by placing it in the nearest recycling bin.