Whether you're a seasoned gamer or are merely eager to give that 'Irish luck' a try, these are the top five places in Dublin for a cheeky bet.
There's much to see and do in Dublin. As the capital of Ireland, it is a hive of activity, ripe with theatres and live music, bars, nightclubs, pubs, restaurants, and entertainment venues – not to mention that there are quite a few places in Dublin for a cheeky bet.
From state-of-the-art casinos to smaller, local gaming establishments, these are the top spots to test your luck in the capital city.
5. Ned Kelly's – the city centre drop-in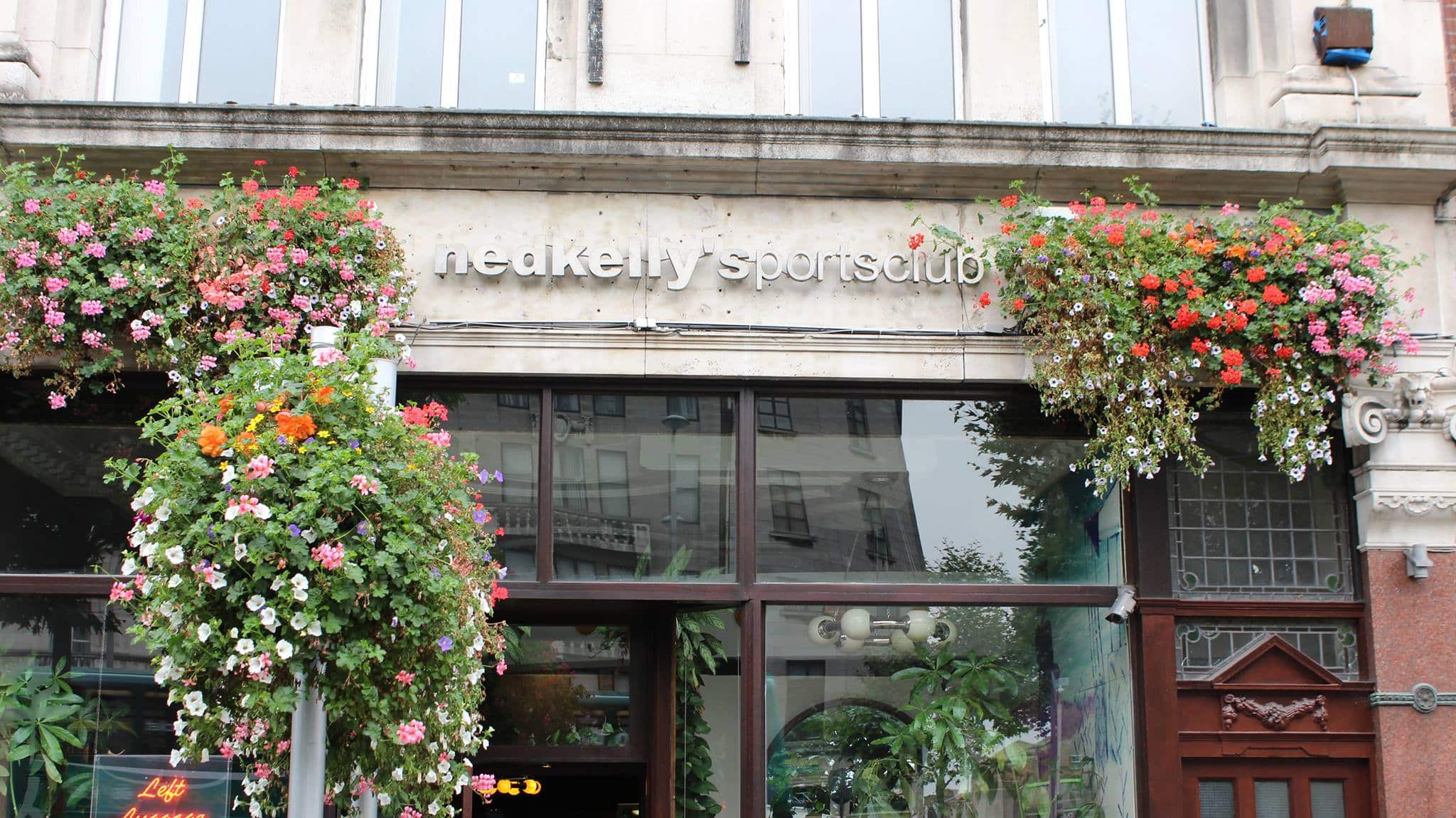 Ned Kelly's is a casino located on Upper O'Connell Street in Dublin 1. It is a favourite of locals and one of the popular places in Dublin for a cheeky bet when passing by.
Handy for travellers, it is located beside the bus stop to Dublin Airport and offers a baggage minding service in case you'd like to do some sightseeing, without your bags in tow on your last day in Dublin.
Members can avail of free use of the snooker and pool tables, but non-members are also very much welcome at Ned Kelly's and can play for a small fee. There's also a wealth of slot machines just waiting for a spin.
Address: Upper O'Connell Street, North City, Dublin 1, D01 DK81
4. Online Casino – for the ease of it all
As cultural norms and pandemic restrictions have changed the way we live, many businesses and customers are migrating to online offerings. The gaming industry is no exception.
For those who wish to test their luck from the safety and comfort of their own home or would like to play on the go, online casinos like the just launched Spinbit offer just that.
3. Playland Casino – for an electronic casino
Playland Casino is the city's biggest electronic casinos and undoubtedly one of the top places in Dublin for a cheeky bet.
Offering 'Ireland's largest slot floor' to gamers, it is safe to say that you will be spoiled for choice when entering this Talbot Street establishment.
This casino is members-only and over-18s. Newcomers are welcome to sign up, but you will need to bring an ID with you on your first visit and complete a short registration before the fun ensues.
Address: 9 Talbot St, North City, Dublin 1, D01 RD25, Ireland
2. Shelbourne Park Greyhound Stadium – the dogs
A visit to Shelbourne Park Greyhound Stadium is more than just one of the places in Dublin for a cheeky bet; it is a night on the town.
This venue is popular with groups of friends, staff parties, birthdays, hens and stags, corporate events, and punters looking to test their luck. With endless bars, restaurants, cafes, and viewing points to enjoy, there is much to enjoy about a night at 'the dogs' (as locals call it)!
The Shelbourne Park Greyhound Stadium is open three nights per week (this is usually Tuesday, Friday, and Saturday), although they are currently 'racing behind closed doors' due to Covid.
Address: S Lotts Rd, Dublin 4, Ireland
1. The Sporting Emporium – the cool kid on the block
The Sporting Emporium is most definitely one of the top places in Dublin for a cheeky bet. This venue takes the title of 'Ireland's largest casino' and offers endless slots, tables and virtual games for visitors to enjoy.
It's a popular spot for tourists and locals, and given its close proximity to Grafton Street – Dublin's preeminent shopping destination – it attracts a steady flow of footfall, particularly on weekends.
Like Playland Casino, The Sporting Emporium is a members-only affair. It will cost you €25 to register.
To save time, we advise you to sign up for membership in advance online; you will receive €30 back in betting chips. However, if you sign up on the door on arrival, you will only receive €25 in chips.
Address: 5 Anne's Ln, Anne St S, Dublin 2, D02 AK30, Ireland
Note: due to Covid-19, these businesses will be closed in line with government restrictions. Please check directly with each business before planning your visit.