If you are looking for a great Saoirse Ronan movie, then look no further than these five fantastic films.
Saoirse Ronan is a talented actress who has made the Irish nation proud since she rose to fame in the hit movie Atonement in 2007. She continues to amaze us with her ongoing movie roles.
If you have seen her movies over the years, it will be no surprise that she has been up for countless awards for her talents, including a prestigious Golden Globe, a BAFTA, and an Academy Award.
So, if you are a die-hard fan of Saoirse Ronan or are yet to marvel at her acting talents, let us show you the five best Saoirse Ronan movies of all time for your next movie marathon.
5. The Grand Budapest Hotel – a film with an excellent cast
This 2014 Wes Andersen comedy saw countless big names fill the roles, including our very own Saoirse Ronan, who played the role of Agatha.
In the movie, she sports a birthmark on her face shaped like Mexico. The film is set in a fictional Eastern European country called Zubrowka in 1932 and sees Ralph Fiennes as the main character who is accused of murder.
One thing you will notice about this movie, apart from the excellent acting, is the variety of comedic moments as well as the Russian folk-inspired soundtrack, which cannot go unnoticed.
4. Little Women – a timeless classic
Little Women is a classic that is loved by many, and when this remake emerged in 2019, everyone out there was eager to see how it would look.
Now since it was the seventh film version of a novel that dates back to 1868, there was a lot of pressure for it to do well rather than ruin what had already been done quite well. However, this was not the case.
For this role, Saoirse got to star alongside Meryl Streep, Emma Watson, Timothée Chalamet and James Norton, to name but a few Hollywood stars, as the character of Josephine March (Jo), and the story proved to be as timeless as ever.
Her performance received great praise and recognition from critics and at the 92nd Acadamy Awards, where she was nominated for Best Actress.
3. Atonement – the stepping stone to success
This 2007 movie was one of the first movies that put Saoirse Ronan in the limelight and saw her acting opposite some big names for the first time, including Keira Knightly and James McAvoy.
The romantic war drama film was such a hit that it won an Oscar and was nominated for six others, including Best Supporting Actress for Ronan herself.
It was after this movie that the world began to see what a talent Saoirse Ronan really had, and you could say that this was a huge stepping stone to bigger and better things.
There is no doubt that this is one of the best Saoirse Ronan movies of all time, and if you haven't seen it yet, what are you waiting for?
2. Brooklyn – an emotional story of emigration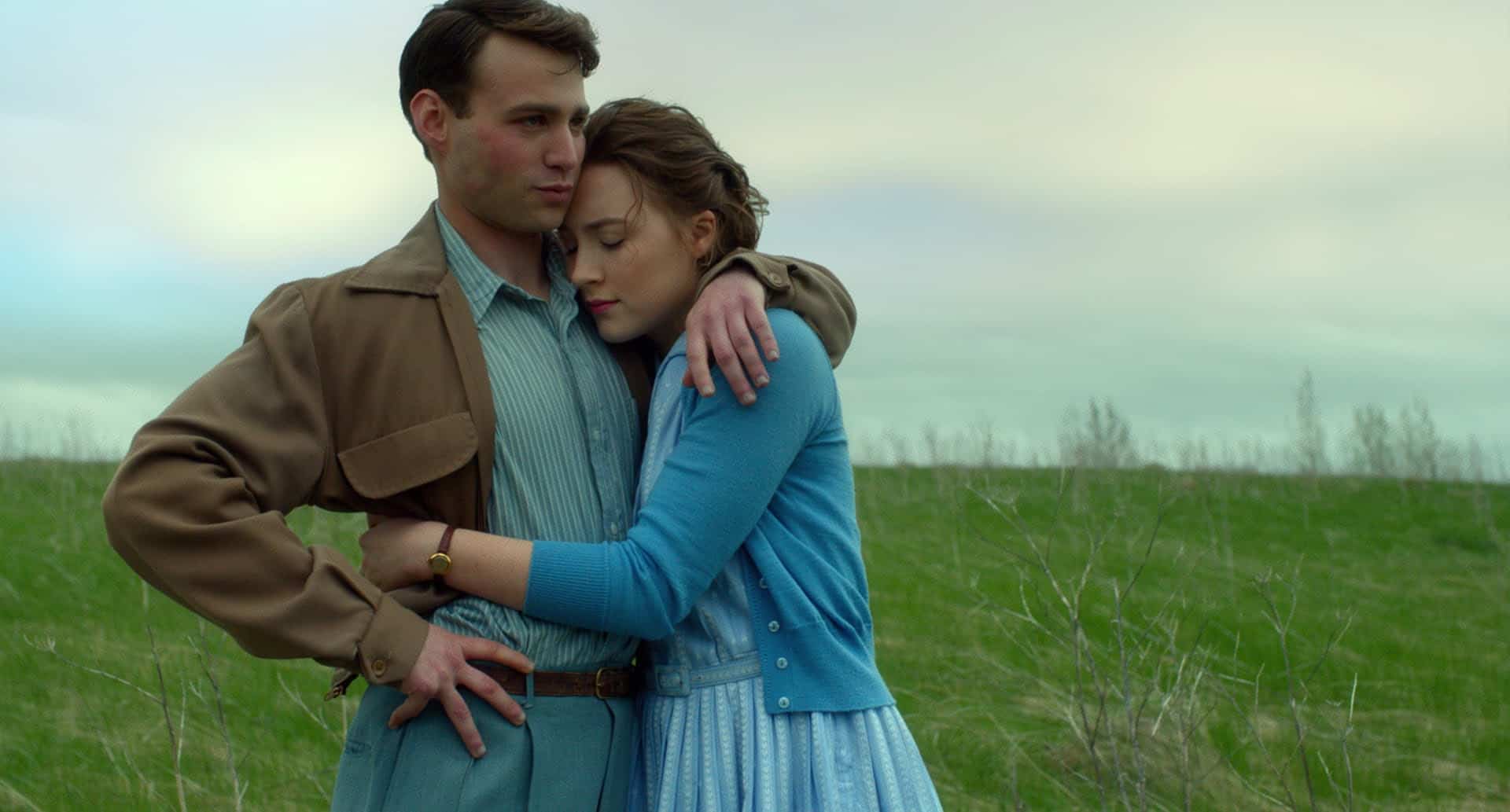 If you have seen the movie Brooklyn, which hit our screens in 2015, you will most likely have been blown away by Saoirse Ronan's performance, in which she plays the role of a girl who sets off to the USA in search of a new life, a story which rang true to many Irish people once upon a time.
This movie saw her act alongside Domhnall Gleeson as well as Julie Walters as she told the emotional story of leaving her beloved homeland, including her family, to start fresh in the land of the free. Her role in the movie saw her get an Academy Award nomination for Best Actress.
1. Lady Bird – one of the best movies of 2017
This 2017 coming-of-age American drama is one of the best Saoirse Ronan movies of all time for a host of reasons.
Not only is the story so raw and real, depicting a young girl's turbulent relationship with her mother, but the performances by Saoirse Ronan and her on-screen mother, Laurie Metcalf, blew the audience away.
The movie not only had fans in awe of Saoirse, but critics and Time Magazine also saw this as one of the best movies of 2017, which says something about how great it really was.
It was no surprise that the movie was nominated for multiple awards and saw Saoirse take home the Golden Globe for Best Actress in a Musical or Comedy.
Alas, that is our list of the five best Saoirse Ronan movies of all time, and if you haven't yet seen them, you are certainly missing out because Saoirse is one of the best actresses to come out of Ireland!