Ireland is rich in musical talent, and Van Morrison is no exception. We are proud to call the two-time Grammy award winner one of our own.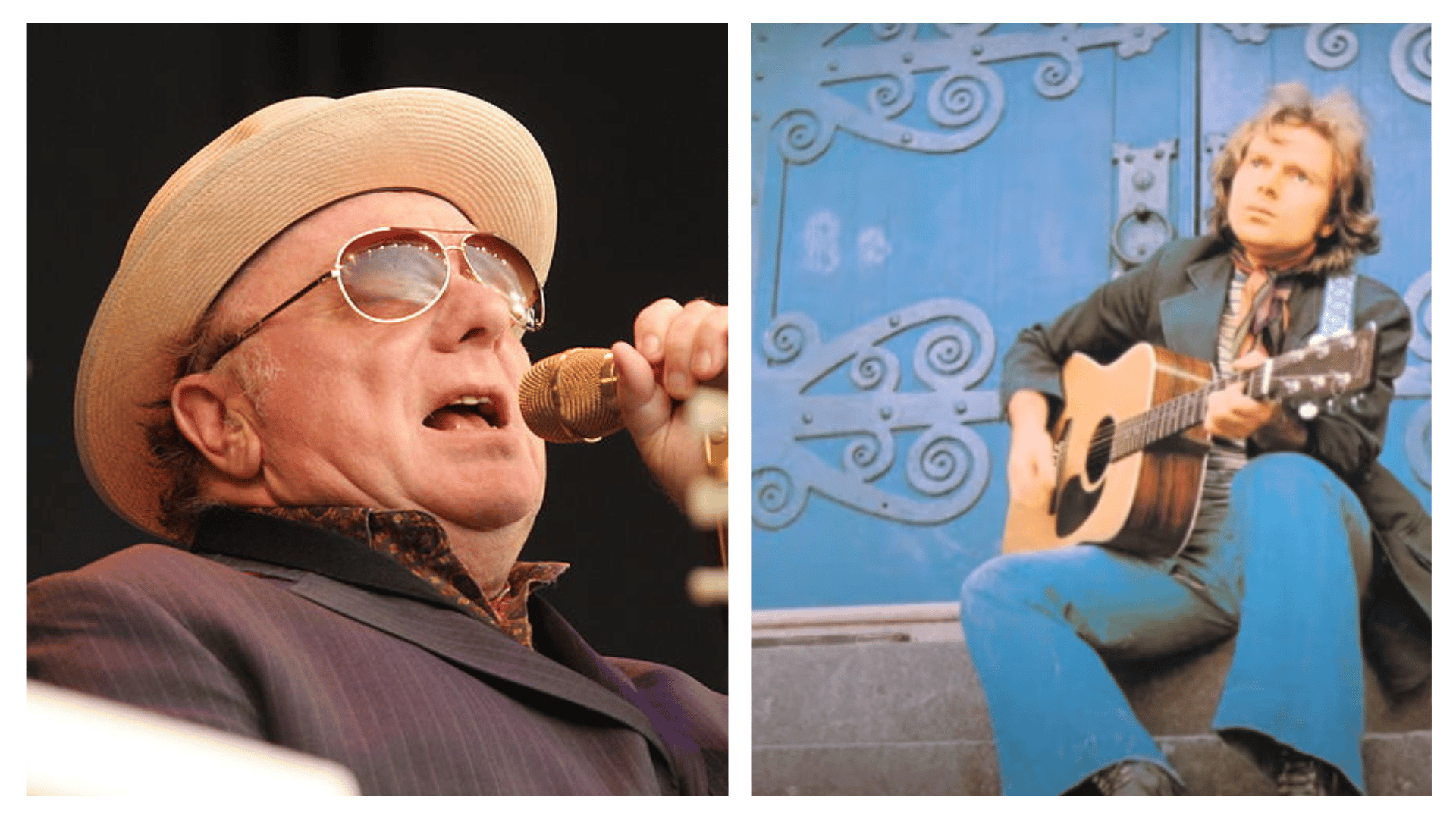 We can guarantee that you will know many of Van the Man's songs, even if you don't actively listen to him.
With a career dating back as far as the 1960s, he has had a lot of toe-tapping numbers that you are bound to know.
So, whether you're a long-term fan looking to reminisce, or someone who needs an induction, read on and discover the best Van Morrison songs of all time.
10. Baby Please Don't Go − recording with a young Jimmy Page
Recorded with his band Them in 1964, this was 19-year-old Van Morrison's start in what was to be a long career. A then-unknown Jimmy Page was one of the session musicians for the recording.
In a conversation with journalist Cameron Crowe, the Led Zeppelin star said, "My first impression of Van Morrison was that he was a terrific singer. No, I take that back. I thought he was a really dirty singer. Everything he did had a real big pair of balls to it".
9. Brown Eyed Girl − first song as a solo artist
This was his first song as a solo artist and easily one of the best Van Morrison songs of all time. Fun fact: The Sweet Inspirations, who gifted their backing vocals to this song, also performed with Arethra Franklin and Elvis Presley in their time.
8. Have I Told You Lately − one of the greatest love songs of the last 100 years
This romantic love song is often performed at weddings. Some think this song is about the singer's relationship with spirituality. However, this has never been confirmed by the singer, who prefers to leave his songs open to interpretation.
7. Into The Mystic − a song overflowing with multiple meanings
Morrison crammed this song full to the brim with homophones, words that sound the same but have different meanings, such as "rain" and "reign".
The singer-songwriter wrote it in such a way that he was unsure which lyrics to publish as the official lyrics. This is a fun song to explore as it can be interpreted in so many different ways, something the writer is very talented at achieving in his work.
6. Sweet Thing − one of the best Van Morrison songs of all time
The Belfast Cowboy definitely knows how to write romantic songs. He wrote this song after meeting his wife, Janet. It was written during a year break while he was home in Belfast, and she was still in America.
Morrison is quoted in his book as saying, "it's a romantic love ballad not about anybody in particular but about a feeling".
5. Jackie Wilson Said (I'm in Heaven When You Smile) − inspired by one of his main influences
If the name of the song didn't give it away, this song is inspired by one of Van's significant influences, Jackie Wilson.
Wilson was a noteworthy R&B singer aptly nicknamed Mr Excitement. Van references Wilson's iconic song 'Reet Petit' in this song, which definitely lives up to the Mr Excitement name.
4. Gloria − written by an 18-year-old Van Morisson
One of his earlier songs and still one of the best Van Morisson songs of all time. Van was only 18 when he wrote the song in 1964. It has been covered many times over the years. Still, one unique interpretation is a (much filthier) version by The Doors in 1983.
3. Days Like This − the official anthem of the Northern Ireland peace process
This song played an essential role in the peacemaking process for Northern Ireland. Eurovision star Brian Kennedy sang backing vocals on this track before breaking into his solo career. Now there's a nice bit of table quiz trivia for you.
2. Moondance − Morrison's most performed song
The deliciously jazzy instrumentals from the saxophone and flute in this track make it stand out as one of the best Van Morrison songs of all time. Morrison first wrote the saxophone solo for this song before writing the lyrics around it.
1. Bright Side of the Road − gained new popularity during the Covid-19 pandemic
We all needed uplifting music to get us through the darkest days of the Covid-19 pandemic, and 'Bright Side of the Road' had it all.
The song reached #2 in the Irish charts in 2020, which is particularly impressive considering it was written in 1979. Shakira performed a noteworthy cover of this hit for Barack Obama's inauguration.