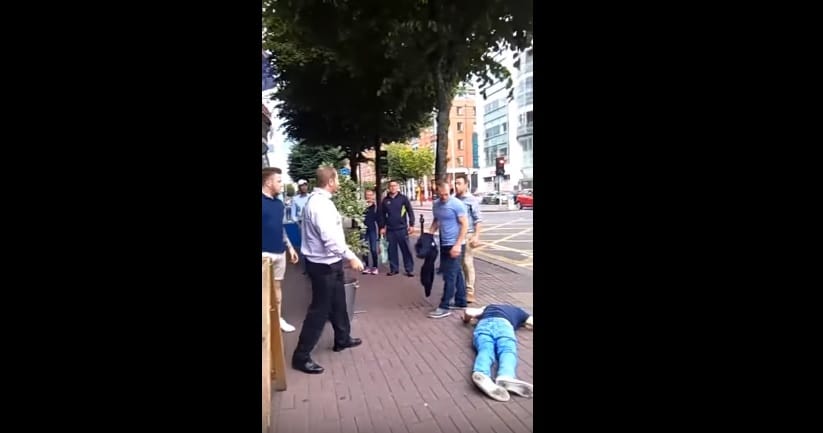 These guys picked the wrong Irish man to mess with!
This doorman knocked out a troublemaker with a single punch and floored his spitting friend in a two-on-one fight outside an Irish bar.
The bouncer was standing outside pub door when a man walks up and swings a punch. The thug was joined by a friend who also tries to hit the doorman but is slapped away. Both men square up again, forcing bouncer to knock one of them out cold. The video has now been viewed over one million times online.
Watch the amazing video below: