A magnificent 60 ft (18 m) wave graced the shores of Mullaghmore, and one Bundoran surfer took the opportunity to surf it. Here is what happened.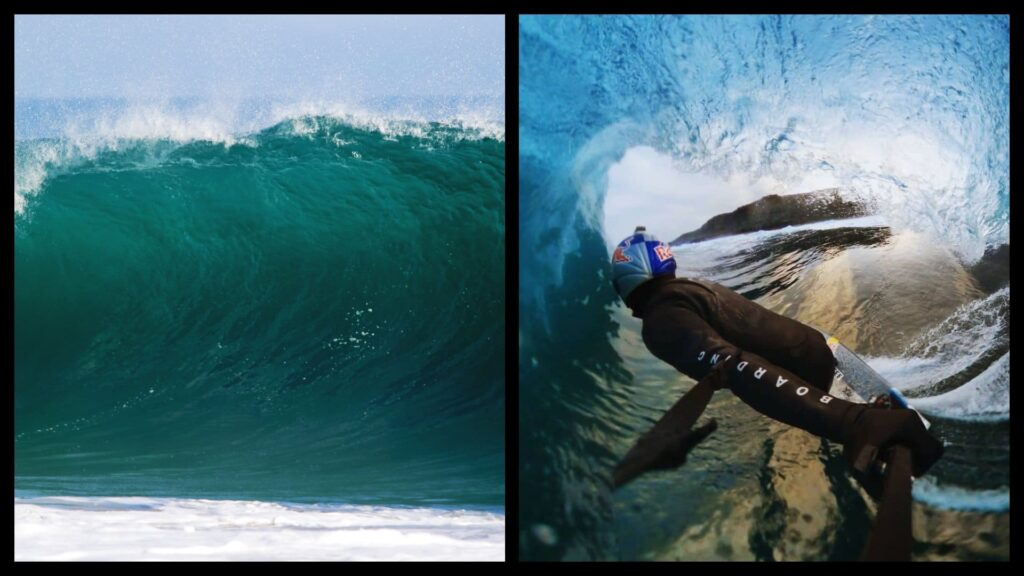 Bundoran surfer Conor Maguire, who hails from one of Ireland's most renowned surfing towns, is the man of the hour in the eyes of the nation and, of course, Red Bull themselves.
It may be coming up to the one-year anniversary of his unbelievable accomplishment of surfing a 60 ft (18 m) monster wave off the coast of Sligo.
Still, this achievement has landed him some amazing Red Bull Big Wave award nominations.
How on earth did he conquer Ireland's biggest ever wave in Sligo, we hear you ask? Well, let us tell you!
Surfing award nominee grabbed his opportunity – how it all unfolded
Conor, who is no stranger to surfing, had been waiting his whole life for this incredible opportunity, which in Ireland is very rare.
However, it seems he was in the right place at the right time when conditions were perfect for the feat.
It was all down to Tropical Hurricane Epsilon, which created a monster wave in Sligo, never seen before in Ireland.
The swell on the morning of 28 October last year had been brewing for a while, and when it came closer, it was so strong that it shook Conor's house.
This was the moment he knew this wave would be different from the rest and could potentially change his life.
Riding Ireland's biggest wave – with a little help from his friends
Due to travel restrictions last year, Conor found himself in a surreal situation, supported by a small crew and some friends, who were all socially distanced and ready to help him take on the challenge of his life.
With Conor's sheer skill and determination, along with plenty of zoom calls, safety guidelines, four jet skis, and support from the Irish Tow Surf Rescue Club, this never seen before event became a reality.
It all seemed like a dream to witness this monstrous wave in Sligo.
This incredible Bundoran surfer described surfing this phenomenal wave in Sligo as being in an 'emerald green bowl', travelling faster than he had ever done before, which seemed to last forever.
Never in his wildest dreams did he think he would grab the opportunity to surf a wave this big in Ireland, let alone without the competition of other pro surfers from around the world.
He described the power and veracity as being 'mind blowing' and incomparable to anything he had experienced before, even when surfing in Nazare, Portugal, the home of monster waves.
Ride of the Year – Bundoran surfer turned award nominee
As expected, this unbelievable feat by Conor Maguire did not go unnoticed by the Red Bull Big Wave Awards.
They have added him to their nominee list for the 'Ride of the Year' category, as well as the 'Biggest Tow' award and 'Performer of the year'.
The Big Wave Awards recognise outstanding surfing achievements from all over the world, and we believe Conor has most certainly earned his place.
As a nation, we are right behind him. And if he wins, there will, of course, be a big celebration in Ireland.
Not only would he hold some awesome surfing titles, which he has only dreamed about. There is also a massive $350k up for grabs for the athletes that have pushed themselves and the surfing boundaries to the limit this season.
The Red Bull Big Wave Awards 2021 are on Friday 29 October. We wish you luck, Conor!
Watch the video of Conor's epic surf here: