One of Dublin's most beloved nightclubs has announced it will be opening at 6 pm in response to the Government's midnight closure rules.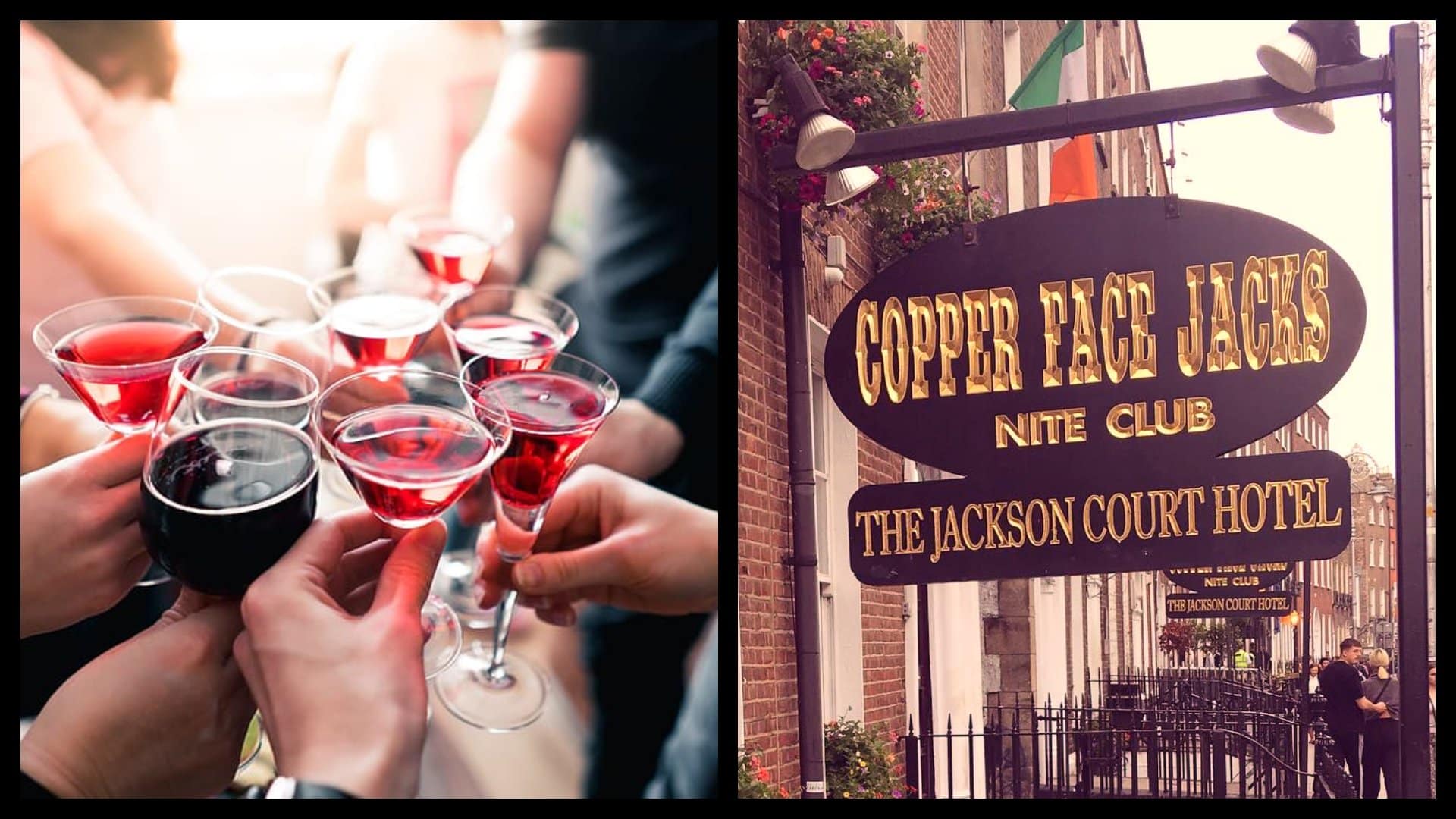 Dublin nightclub Copper Face Jacks has announced it will open at 6 pm following midnight closure rules.
The new opening times come after the Irish Government announced that all nightclubs in the country must close at midnight from tonight.
To counteract the loss of business, the popular Dublin nightclub decided to start the night a bit earlier. Thus, offering guests the chance to take to the dancefloor from 6 pm.
New opening times – six full hours of dancing
The Dublin nightclub, located in the Jackson Court Hotel on Harcourt Street, took to social media to announce its plans to open at 6 pm following midnight closure rules.
The Instagram post read, "In light of the Government's latest announcement, we are closing our doors at midnight from tomorrow onwards.
"Don't worry, though; we'll be opening at 6 pm every night of the week."
The caption continued, "We want to keep bringing you the Coppers nights you love, so get down early and get free entry before 8 pm."
Keeping guests safe – restrictions in place
The popular Harcourt Street nightclub was previously open Tuesday to Sunday. But, in addition to the earlier opening time, the club announced they would also be opening Mondays.
While Coppers announced its plans to open at 6 pm following midnight closure rules, they reiterated that entry would be subject to various restrictions.
Guests must book tickets prior to arrival, and bouncers will check ID and COVID-19 vaccination certificates upon entry.
So, if you fancy a drink and a boogie after work in Dublin, make sure you've planned ahead of time.
Combatting new restrictions – Dublin nightclub to open at 6 pm
Earlier this week, Taoiseach Micheál Martin announced that bars, restaurants, and nightclubs across Ireland must close their doors at midnight.
These new restrictions dealt a huge blow to the country's hospitality industry. The industry has been among the hardest hit since the pandemic outbreak in March 2020.
The announcement proved a shock to many, coming less than four weeks after the Government lifted its 11:30 pm curfew.
Alongside this announcement, the Government also encouraged members of the public to work from home where possible to prevent the further spread of COVID.
A fourth surge – the fight against COVID-19
Taoiseach Micheál Martin addressed the nation on Tuesday to announce the latest restrictions.
He said, "The COVID-19 situation in Ireland is uncertain and of concern.
"We remain vulnerable to a further deterioration depending on a number of factors, including levels of social contact, adherence to basic public health-protective measures, and levels of immunity across the population."
In line with these concerns, he announced that fully vaccinated household close contacts showing no symptoms should now restrict their movements until they have three negative antigen test results within five days.
He also stated that everyone should revert to working from home unless it is absolutely necessary. Guests will also need COVID-19 passes for cinemas and theatres, and all licensed premises will face the 12 pm curfew.