American actress and model Emily Ratajkowski sponsored West Cork U15 and U16 basketball teams.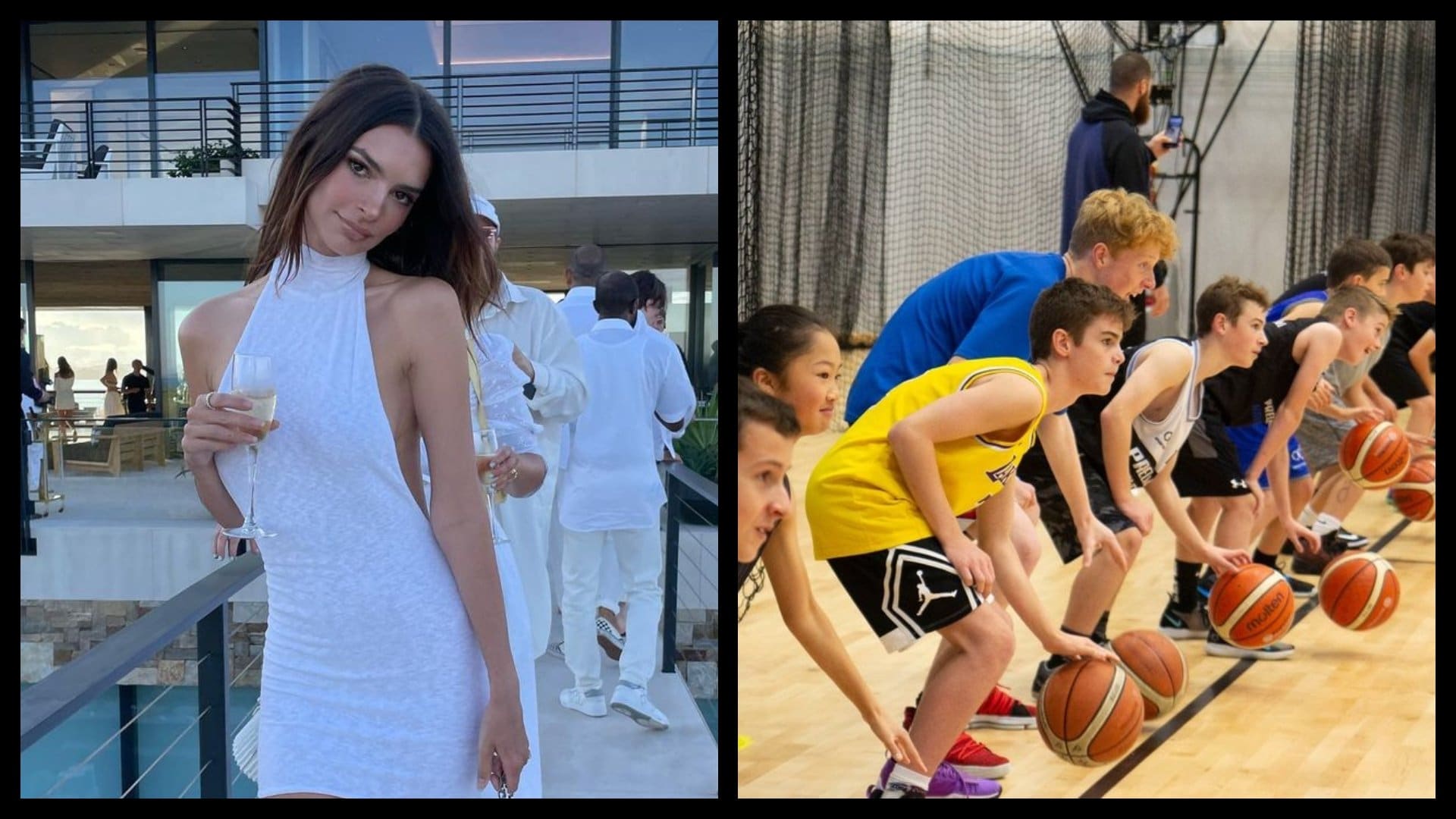 Last week, a County Cork club made a sponsorship announcement that shocked the country. They revealed that Emily Ratajkowski sponsored their local Irish basketball team.
The West Cork basketball team took to Twitter to unveil the announcement of their latest U15 and U16 teams sponsorship.
The Bantry Basketball Club tweeted, "Thanks to Emily Ratajkowski @emrata for her new sponsorship of our boys under 15/16 team through her clothing brand @inamoratawoman".
Who is Emily Ratajkowski? – one of the industry's biggest names
Born in London and raised in San Diego, Emily Ratjkowski is an American actress and model.
She is most known for her role as the mistress in the award-winning film Gone Girl.
She rose to prominence for her appearance in Pharrel Williams and Robin Thicke's music video for 'Blurred Lines'. After this appearance, she was listed as being Esquire Magazine's Woman of the Year in 2013, beating Jennifer Lawrence.
As a mega-influencer, Emily has over 28 million followers who are extremely active fans. In 2017, Emily founded her clothing brand Inamorata. It has continued to be profitable since its launch, thanks to her fanbase.
How did it happen? – her Bantry connections
The announcement was made on Twitter. Soon, speculation arose as to how Emily Ratajkowski came to sponsor a local Irish basketball team.
Emily Ratajkowski spent much of her childhood holidaying in Bantry, County Cork with her parents. Her parents even have a home in Bantry, where they now live.
Bantry Basketball Club had been struggling to get sponsorships due to the closure of many businesses during Covid-19.
The U15/U16 coach, Pat Curran, reached out to Emily's dad, John. John had previously played on the Bantry Basketball team about 20 years ago.
Within five minutes of asking whether Emily's clothing brand would be interested in sponsoring the team, Emily had already confirmed. She said, "Absolutely, I'd love to do it."
What does the sponsorship mean? – more than just money
This sponsorship from Emily Ratajkowski for the local Irish basketball team has allowed Bantry Basketball Club to buy new sporting kits and cover training expenses for the next two years.
Taking to Twitter, Pat expressed that the sponsorship is about more than just money. He said Emily is a role model for many of the club's younger members.
Tweeting, he wrote, "Having the name Emily Ratajkowski associated with our basketball club is a proud moment for us.
"Emily Ratajkowski is a champion of human rights, women's rights, a Black Lives Matter activist, an LGBTQ + rights activist, and an inspiration to young people worldwide."
An inspiration to young people – promoting inclusivity
Continuing, Pat explained how Emily Ratajkowski's sponsorship of the local Irish basketball team will have a lasting impact on its young members.
He wrote, "Our basketball club is about more than throwing a ball into a hoop.
"It's about creating the conditions and relationships for young people of any gender, colour, religion, or sexual orientation to thrive in our community."
He explained, they aim to give players "the confidence that they can be who they are with our hands on their backs pushing them forward.
"Emily Ratajkowski encapsulates that ethos in her daily life and we are so proud to have her associated with our basketball club."
Many Twitter users shared this proud moment across the internet, making headlines across the world for Emily's kind gesture to a place close to her heart.