Brighton star Evan Ferguson is one of the Premier League's rising stars, and he was quick to reiterate his commitment to his country in a recent interview.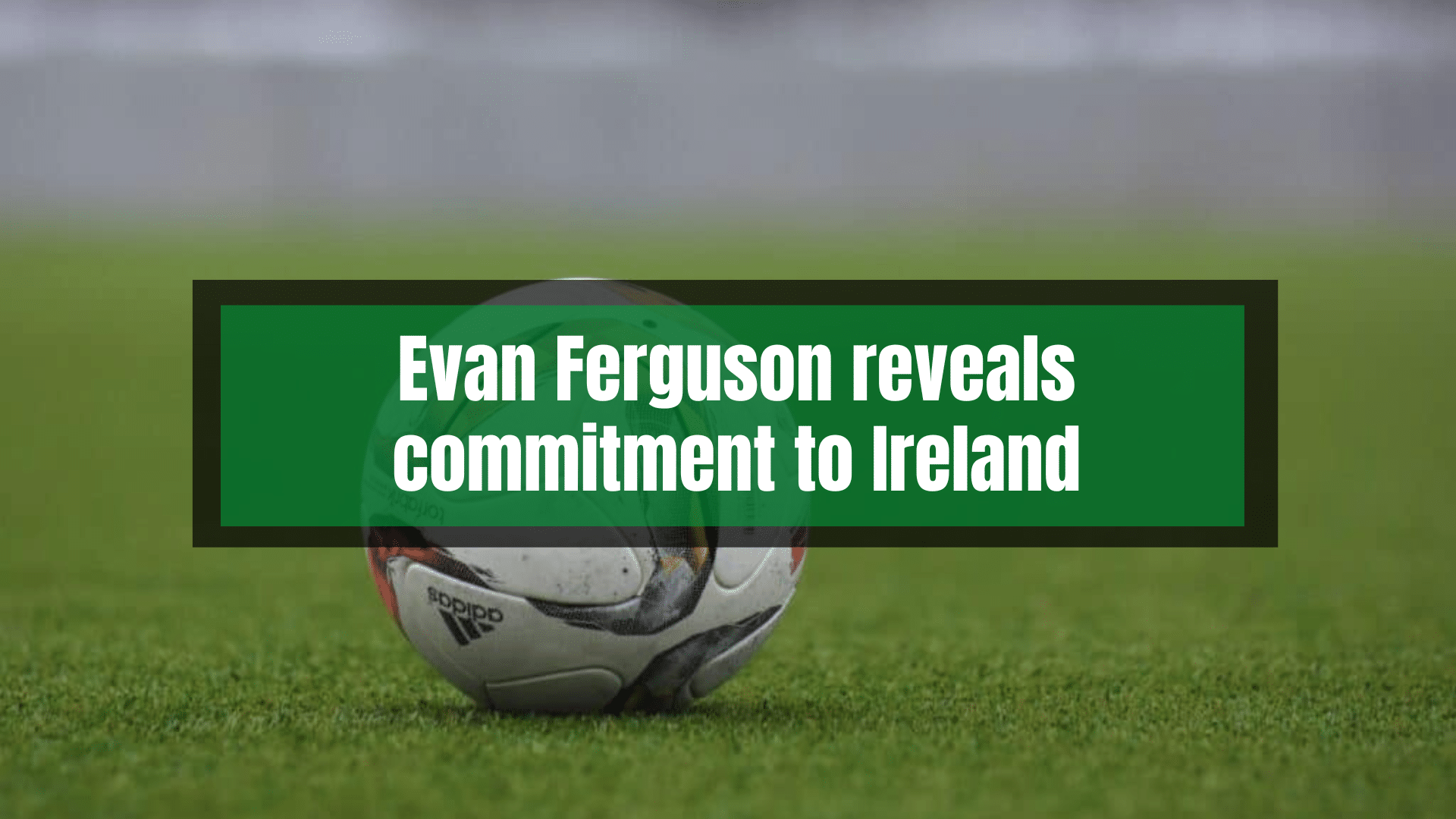 The Brits are at it again. Despite now being ineligible to play for anyone but Ireland, Talksport felt the need to ask footballer Evan Ferguson why he's so committed to Ireland.
The Brighton star was quick to shut the question down with a no-nonsense response.
Evan Ferguson – a star in the making
Evan Ferguson was born in Bettystown, County Meath. His father, Barry, was a professional footballer, playing for the likes of Colchester, Hartlepool, and Northampton in England, as well as Longford, Bohemians, Shamrock Rovers, and Sporting Fingal in his native land.
Evan Ferguson followed in his father's footsteps, playing for the renowned schoolboy club, St Kevin's Boys, before joining Bohemians.
Premier League side Brighton and Hove Albion beat the likes of Liverpool to his signature in 2021. Ferguson has gone on to score 11 goals in his 30 Brighton appearances so far and shows no signs of stopping.
He made his debut for Ireland against Norway in 2022 and has produced two goals in eight games so far in his fledgling international career.
Irish stars playing for England – an increasingly common occurrence
Arguably Ireland's greatest-ever side in the early 1990s comprised several English players, with their Italia '90 World Cup squad consisting of the likes of John Aldridge, Mick McCarthy, and Tony Cascarino.
Nowadays, it's becoming increasingly common for Irish players to declare for England.
Perhaps the most high-profile case in recent years is that of Declan Rice. The Arsenal midfielder's paternal grandparents were from Cork, and he made appearances for Ireland at under-17, -19, -21, and senior level before opting to represent England in 2019.
In fact, nine of England's 2022 World Cup squad could have represented Ireland. Jack Grealish played for Ireland at youth level, while Harry Kane, James Maddison, Callum Wilson, Kalvin Phillips, Conor Gallagher, Conor Coady, and Harry Maguire all have Irish roots.
"Because I'm Irish" – why Ferguson couldn't play for England
Before making his competitive debut for Ireland, Ferguson also could have opted to represent the Three Lions through his English mother.
One of Ireland's brightest young talents, England boss Gareth Southgate surely would have coveted the Brighton forward.
Having played for Ireland in a competitive fixture, the point is now moot. But that didn't stop Talksport from broaching it.
However, when asked why he was so committed to Ireland, Ferguson simply replied, "Because I'm Irish". Thankfully, this is one time the British won't claim an Irish person as their own!
Legal Disclaimer
We cover articles relating to many activities. Some of our articles showcase gaming and gambling as activities. While we do not take money for bets or own any gambling venues, we feel it is important that our readers know the risks of such venues or sites that we may mention in our articles. Gambling involves risk. Please only gamble with funds that you can comfortably afford to lose. See our legal disclaimer for more info.