Let's take a look at some of the most famous casinos in Ireland and the UK.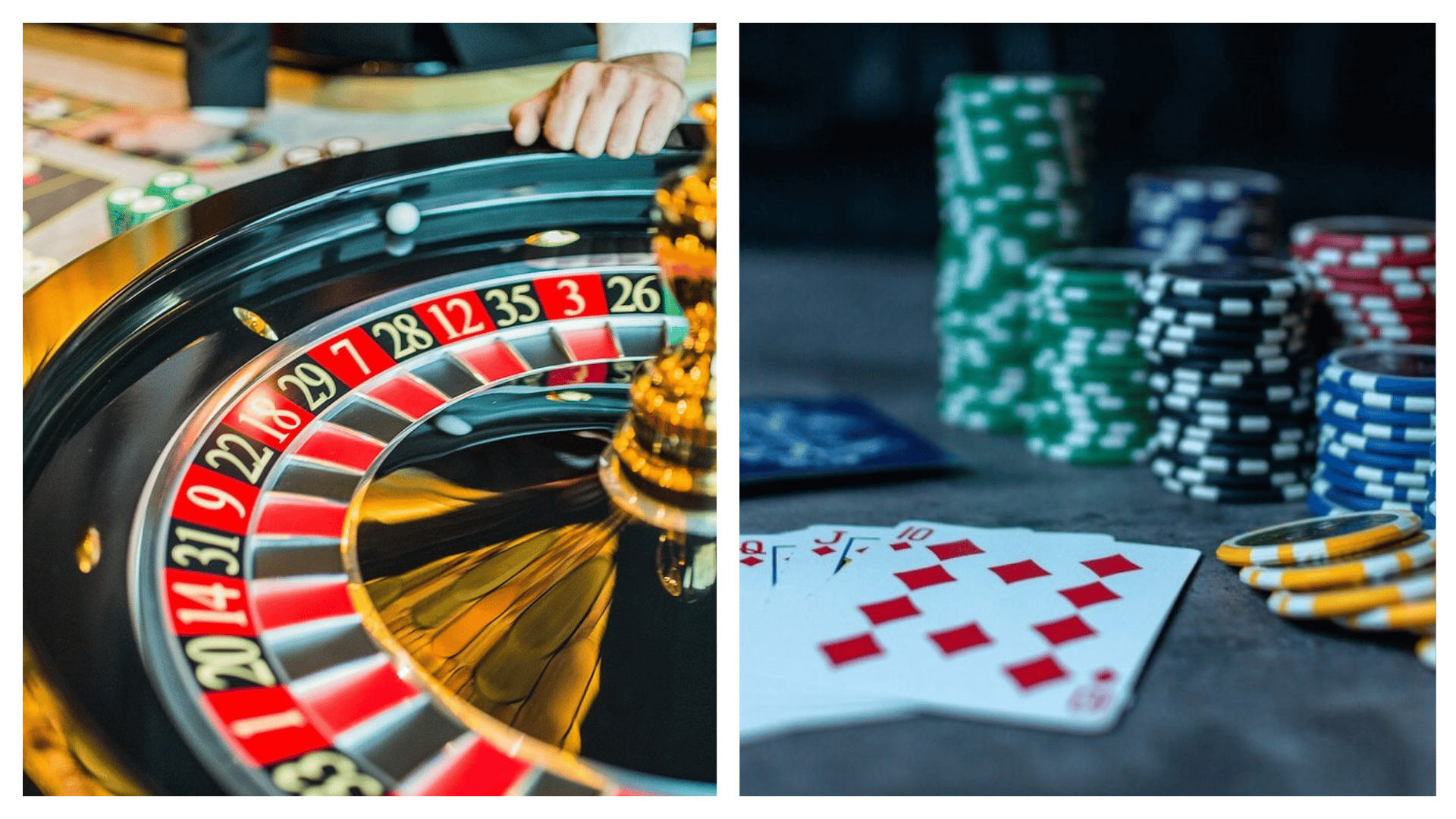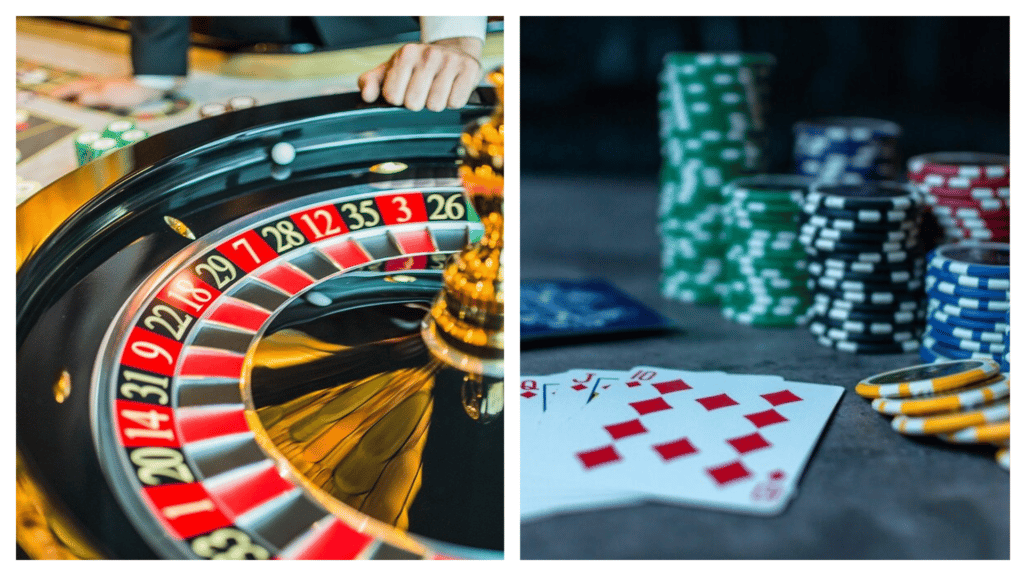 The popularity of casino gaming shows no signs of slowing down, and while gambling in Ireland and the UK are regulated by different gaming laws, they both allow land-based casinos to operate.
This means there are lots of great casino experiences to enjoy on either side of the Irish Sea. But with so many venues to choose from, which are the most famous casinos that you need to visit?
10. The Hippodrome Casino, London, England – four floors of entertainment
The Hippodrome Casino is situated next to London's iconic Leicester Square. Free to enter, there are four floors of entertainment inside, including a 180-seat theatre, bars, and an award-winning restaurant.
Opened in 2012, it claims to be the UK's biggest international-style casino, and visitors can enjoy all the classic games here, including the latest slots. There's no membership required, and it's open 24 hours a day, seven days a week.
Address: Cranbourn St, London WC2H 7JH
9. Carlton Casino Club, Co. Dublin, Ireland – Ireland's most beautiful casino
Situated in the heart of Dublin City centre, Carlton Casino Club is regarded as Ireland's most beautiful casino.
It's certainly one of the best-known casinos in Ireland and is a relaxed place to have fun, but you will need to register as a member to gain entry. Don't worry; it's a short and simple process – just make sure you bring your ID.
Once inside this glitzy venue, you'll find lots of bars and an excellent dining area. There is a wide variety of games on offer, too, with classics such as blackjack, baccarat, roulette, pontoon, and poker all available.
Away from the tables, there is a selection of the very latest electronic gaming machines.
Address: 55/56 O'Connell Street Upper, North City, Dublin, D01 AW60, Ireland
8. Park Lane Casino, London, England – unique décor and a glamorous atmosphere
Set in the heart of the famous Park Lane, the Park Lane Club is famous for its unique décor and glamorous atmosphere.
There's a Park Lane Club Lounge and bar, gaming room, gaming terrace, and a private gaming room, all with excellent five-star service.
More suited to experienced high-rollers, this glamorous venue also offers fine dining at its in-house restaurant, The Jewel of Mayfair.
Address: 22 Park Ln, London W1K 7TY
7. Empire Casino, London, England – for everything you could want
Opened in 2007, the Empire Casino at Leicester Square is home to 127 slot machines and 50 tables over two floors.
There's everything you could want here, from 3-card poker to electronic roulette machines, slots, American roulette, Punto Banco, blackjack, and more.
The venue offers plenty of choices when it comes to refreshments, too, with the Carlsberg Sports Bar, The Shadow Bar, Icon Balcony Bar, and Vapor.
Address: 5-6 Leicester Square, London WC2H 7NA
6. Resorts World Casino, Birmingham, England – sit back and relax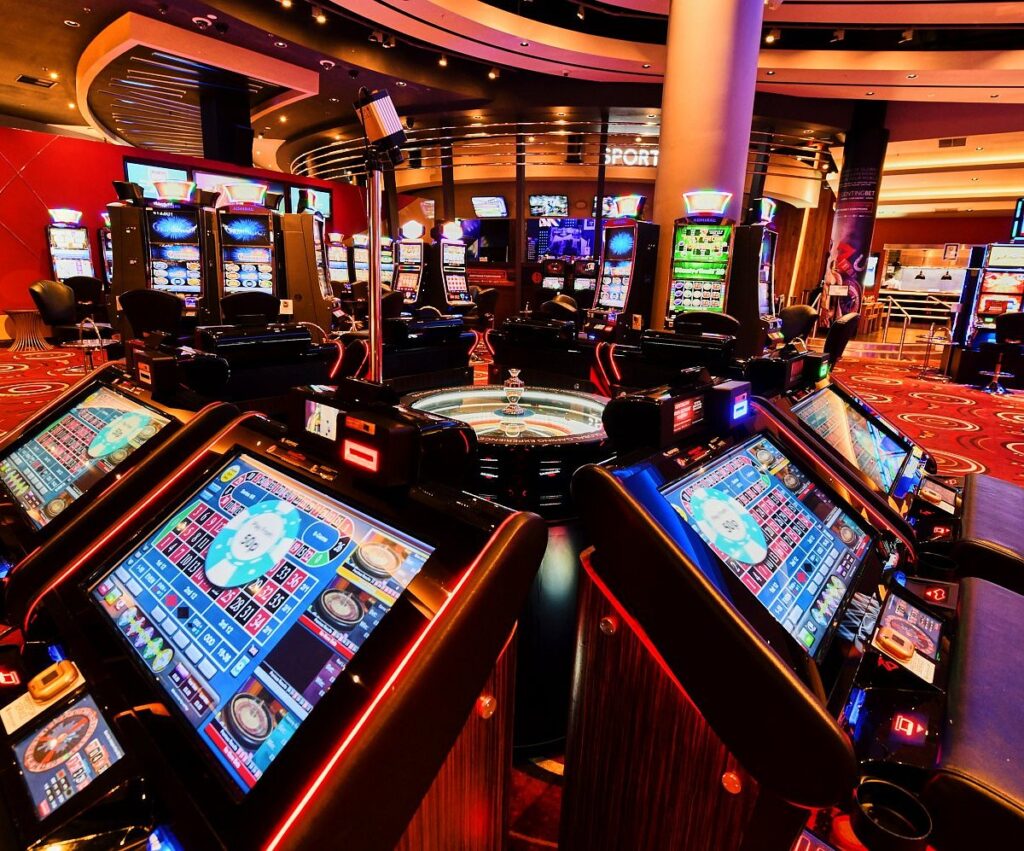 With 18 large screens, sports lovers can relax and enjoy the action in the Sports Bar at Resorts World Casino. Alternatively, the stylish Late Bar has a wide selection of drinks from around the world.
Gamers can choose from over 100 slots with many different themes and levels of play, from beginner to the more experienced player. If you want to try your luck at the tables, roulette, 3-Card Poker, baccarat, blackjack, and high stakes are all on offer.
Address: Pendigo Way, Marston Green, Birmingham B40 1PU
5. Aspers Casino, Newcastle, England – in the heart of the city
Situated on the 1st floor of The Gate Complex, in the heart of the vibrant Newcastle city centre, Aspers Newcastle claims to offer the best slots and electronic gaming experience in town.
Boasting the latest games and a range of exclusive new slot game launches, Aspers has 60 Live electronic gaming terminals and 20 slot machines, with some offering up to £20,000 progressive jackpots.
There are plenty of live gaming tables, too, with Roulette, Blackjack, 3-card poker, Punto Banco, and Wheel of fortune available. Smart, relaxed, and stylish, Aspers offers a lively, fun atmosphere for visitors.
Address: The Gate, Newgate St, Newcastle upon Tyne NE1 5TG
4. Macau Sporting Club, Co. Cork, Ireland – there's something for everyone
Located in the centre of Cork, Macau Casino offers something for everyone, whether you're into gaming or just looking for an entertaining night out. Poker, Gaming, Slots, live sports, and excellent dining options are all available for visitors.
Table Games available include Roulette, Blackjack, Punto Banco, Casino Holdem Poker, and Three Card Poker.
The excellent restaurant offers contemporary-style dinners made with locally sourced ingredients, including Irish Hereford Beef and West Cork's finest seafood.
Address: 16 St Patrick's St, Centre, Cork, Ireland
3. Grosvenor Casino, Edinburgh, Scotland – an excellent Scottish casino
Also known as The Maybury, the Grosvenor Casino in Edinburgh is a stunning Art Deco-style building that offers visitors all the classic games, including blackjack, three-card poker, and American Roulette.
They also have the latest electronic roulette terminals and a wide choice of £4000 jackpot slot machines should you wish to try your luck away from the tables.
The Charleston Restaurant offers a la carte meals with views of the main gaming hall, while the Madison Bar boasts 20 big screens, allowing live sports fans to get close to the action.
Address: 1 -5 S Maybury, Edinburgh EH12 8NE
2. Manchester235, Manchester, England – a Vegas-style casino
An award-winning James Martin restaurant, stylish cocktail bar, and a relaxed, smart casual vibe make Manchester235 one of the best casinos around.
Set in the historic Great Northern Warehouse, entry to this spectacular, Vegas-style casino is free – you don't even have to be a member.
There are multiple floors of gaming on offer here, providing visitors with a dedicated poker space, weekly tournaments, plus all the classic casino games you'd expect, including American Roulette, Blackjack, Punto Banco, and more.
There's also a wide range of Slots with progressive jackpots up to £20,000 and electronic roulette, plus 11 big screens dedicated to live sports across the venue.
Address: Great Northern Warehouse, 2 Watson St, Manchester M3 4LP
1. The Sporting Emporium, Co. Dublin, Ireland – catering to all abilities
Since opening in 2005, The Sporting Emporium has quickly become one of the best-known casinos in Ireland and the UK. It offers visitors a premier Casino experience, with the largest and most luxurious gaming floors in the country.
Catering to all abilities, from beginners to the more experienced high-stake players, games include Blackjack, Free Bet Blackjack, Roulette, Brag, Punto Banco, Money Wheel, and Poker.
Away from the tables, big screens show live sports from around the world, making it a great Dublin destination to watch the big fight, rugby, or football.
Address: 5 Anne's Ln, Anne St S, Dublin 2, D02 AK30, Ireland
Legal Disclaimer
We cover articles relating to many activities. Some of our articles showcase gaming and gambling as activities. While we do not take money for bets or own any gambling venues, we feel it is important that our readers know the risks of such venues or sites that we may mention in our articles. Gambling involves risk. Please only gamble with funds that you can comfortably afford to lose. See our legal disclaimer for more info.