Meanwhile in Ireland is one of Ireland's most popular humour websites, specialising in news, viral videos and general Irish craic. Launched in 2014, Meanwhile in Ireland has cultivated a community of over 600,000 social media followers, with over 200,000 monthly page views on MeanwhileinIreland.com.
As a 100% Irish owned and operated company, we strive to support other businesses in the Irish tourism industry such as hotels and restaurants through a range of services, including sponsored guest posts.
If you are looking to elevate your online presence and attract new customers, sponsored guest posts are one of the most effective ways to do so.
Our Guidelines
Before contacting us, we would appreciate you reading the following guidelines. Please also note that our top priority is to our readers and to content that is in-line with our style guide. With this in mind, not all submissions will be accepted.
Article quality & content: Submitted sponsored guest blog posts should be between 600-750 words and cover the topic in detail. Articles with partial or incomplete details will be rejected. All content must be inclusive and non-discriminative. Please also note that we are an all-island organisation and thus, promote tourism to the island of Ireland by writing about travel and culture on both sides of the border. There is nothing controversial or political about what we do.
Crediting & plagiarism: We do not accept any form of plagiarism. All content must be unique and in your own words. If you are quoting a source, reference them. Never use copied and pasted text from another source. Our editors use professional software, which picks up plagiarised text to ensure fresh content. If we choose to accept your sponsored guest post, you will be credited accordingly.
Image usage: If you are submitting images for inclusion with your post, it is essential to provide us with the high-quality photos, a URL direct to each source (if applicable), and details of each image, e.g. name of photographer and distribution rights. The images used must have free copyright. Otherwise, they cannot be published on Meanwhile in Ireland. Be sure you check the distribution rights before submitting any images. Pexels, Pixabay, and Flickr are examples of sources for free images.
Self-promotion & backlinks: For us, sponsored guest posts are a fantastic way to share your business with our readers, and support Irish tourism – they are not simply a means of advertisement. With this in mind, we will only accept articles with two backlinks, and the article content must be engaging and informative, as opposed to promotional. Submitted articles with excessive self-promotion will be rejected.
Collaborations: All collaborations are paid and potential collaborations are reviewed and accepted on a case-by-case basis.
Since our inception, we have worked with some of the best Irish businesses, including Bushmills, Titanic Belfast, and Guinness. Our genuine passion is to support and elevate other Irish businesses while sharing with our readers only the best Irish travel content.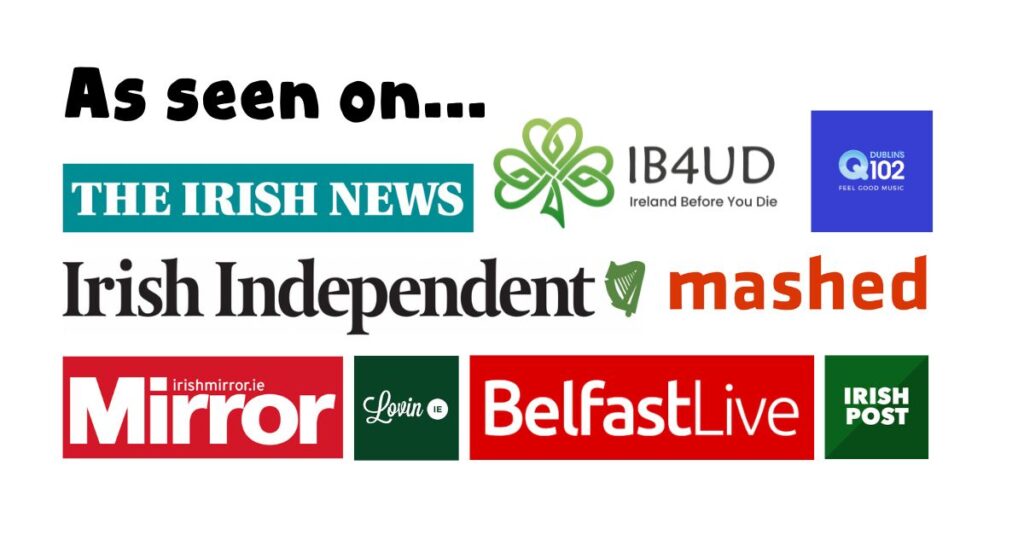 If you would like to submit a guest post for consideration, please get in touch today: [email protected] or fill out the form below: