He is one of Ireland's most iconic actors with some memorable roles, and it's no wonder we could find 10 incredible facts about Liam Neeson.
From drama to action to romance, it seems there's no role this industry veteran can't make his own. In many ways, Neeson's life outside of the screen is even more interesting than his work.
Without further ado, here's 10 of the most incredible facts about Liam Neeson.
10. He was named after his local priest – a commitment to faith
Liam Neeson was born into a proud Catholic family in the predominantly Protestant town of Ballymena, County Antrim – known for being the seat of the Paisley family. As a show of commitment to their faith, Liam's parents named him after their local priest.
Interestingly, Liam credits a local Protestant minister with being the person who inspired his first acting performances – describing how impressed he was with the man's charisma while preaching.
9. He had success as a boxer – preparation for fighting scenes
Liam enjoyed a brief career as an amateur boxer in the 1960s, when he earned the title of Northern Irish Amateur Boxing Champion. This training has clearly stood him in good stead for his action roles – where Liam proudly performs all of his own fight scenes.
8. He worked in the Guinness Factory – paying the bills
After graduating from Queen's University, Belfast with a degree in Physics and Computer Science, Liam made the move to Dublin. This was where he began to hone his acting and landed some roles in major theatre productions – but he had to find a way of paying the bills while doing so.
Liam drove a forklift truck in Dublin's iconic Guinness Factory – making him perhaps the second most famous alumnus of James' Gate (after Arthur Guinness, of course).
7. He could have played Lincoln – President Neeson
Neeson was originally offered the role of Lincoln in Steven Spielberg's 2012 film of the same name. He studied the script and character in detail, and ended up passing on the role because he felt he was too old to convincingly play the iconic American president. The role ended up going to his Gangs of New York co-star, Daniel Day-Lewis.
6. He lived with Helen Mirren – a quid pro quo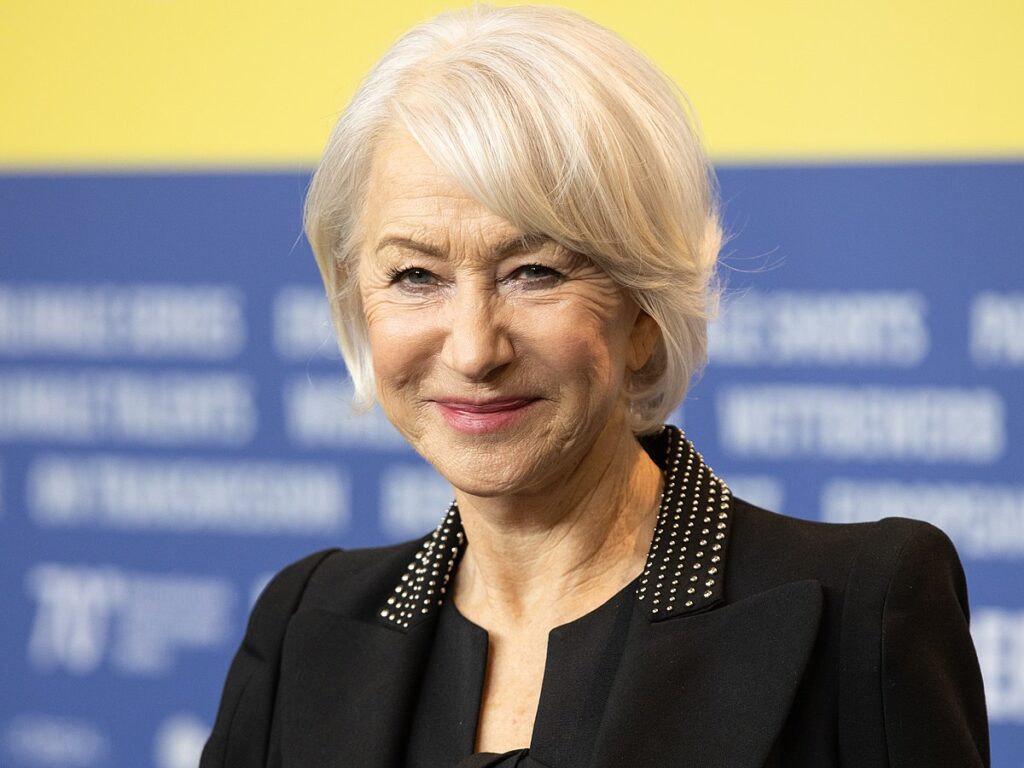 Liam's wife Natasha Richardson tragically died in a skiing accident in 2009. Before their marriage, Liam was linked to none other than Dame Helen Mirren. The pair lived together in London in the 1980s, and Liam credits Helen with sorting him out with his first ever agent.
In turn, Helen credits Liam with doing the bulk of the cooking. Fair trade off, if you ask us – and one of the facts about Liam Neeson that surprised us the most
5. He's technically a doctor – outstanding service to arts
In 2009, Neeson was presented with an honorary doctorate from his alma mater, Queen's University. The doctorate was nothing to do with his studies of physics or computer science – rather, it was to recognise his Outstanding Contribution and Service to the arts.
4. He had an argument with PARA USA – taking issue with US gun control
Liam doesn't mince his words, and has been outspoken in his opinions about gun control in the USA – for the record, he doesn't think the current system is working. PARA USA, the company which supplied the weapons for Taken, publically stated that they regretted working with Neeson. Awkward.
3. He didn't finish his cigars when filming A-Team – one incredible fact about Liam Neeson
This is one of the most incredible facts about Liam Neeson. When Liam took the role of Hannibal in the A-Team, he was hesitant to smoke cigars as the script stated. Liam gave up smoking years ago, and now carries a toothpick in place of a cigarette.
He eventually decided that he would smoke for the role – but made sure to pass on any unfinished cigars to his co-star Dominic Cooper once the cameras stopped rolling.
2. He's pro-choice – outspoken in his views
Because Neeson has been involved in many religious projects over the years (A Pilgrim's Progress, The Chronicles of Narnia) many were surprised when he provided his voice to the Amnesty International pro-choice campaign in 2015.
Neeson garnered criticism from pro-life fans after stating his opinions on the decriminalisation of abortion in Ireland – but if you've read this far in our list of facts about Liam Neeson, you'll know he's never been one to shy away from controversy.
1. He turned down the Freedom of Ballymena – a matter of principle
Liam made controversial comments in the year 2000 about how he felt discriminated against growing up in Ballymena because of his Catholic roots. Shortly after making these statements, he was offered the Freedom of Ballymena.
Neeson turned down the honour so as to not cause further upset to residents. In 2013, he was offered it again – and this time, the answer was a resounding yes.
There you have it, 10 incredible facts about Liam Neeson that you never knew. He could have been a President, a Doctor, a boxer and so much more!