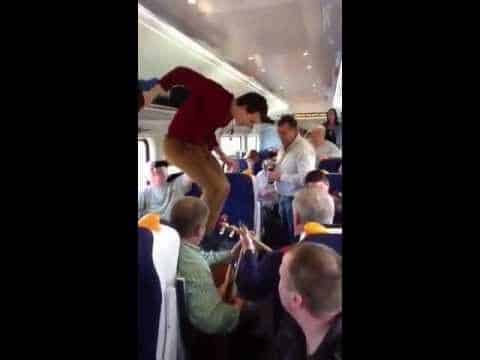 Everyone was loving it. Especially the guy Irish dancing on the table!
Tanya Comber was travelling on the Dublin train across Ireland to Galway when an unbelievable thing happened.
On the train was a group of talented Irish musicians that started to celebrate the weekend early on the train. Soon after, a man was set dancing on one of the tables as his friends played traditional Irish folk music. Witnesses clapped their hands and enjoyed the music.
After all, it was just another Friday afternoon in Ireland!
Watch the incredible video below: