The Cranberries' iconic hit song, 'Zombie', has been crowned Ireland's greatest hit of all time by RTÉ 2fm listeners.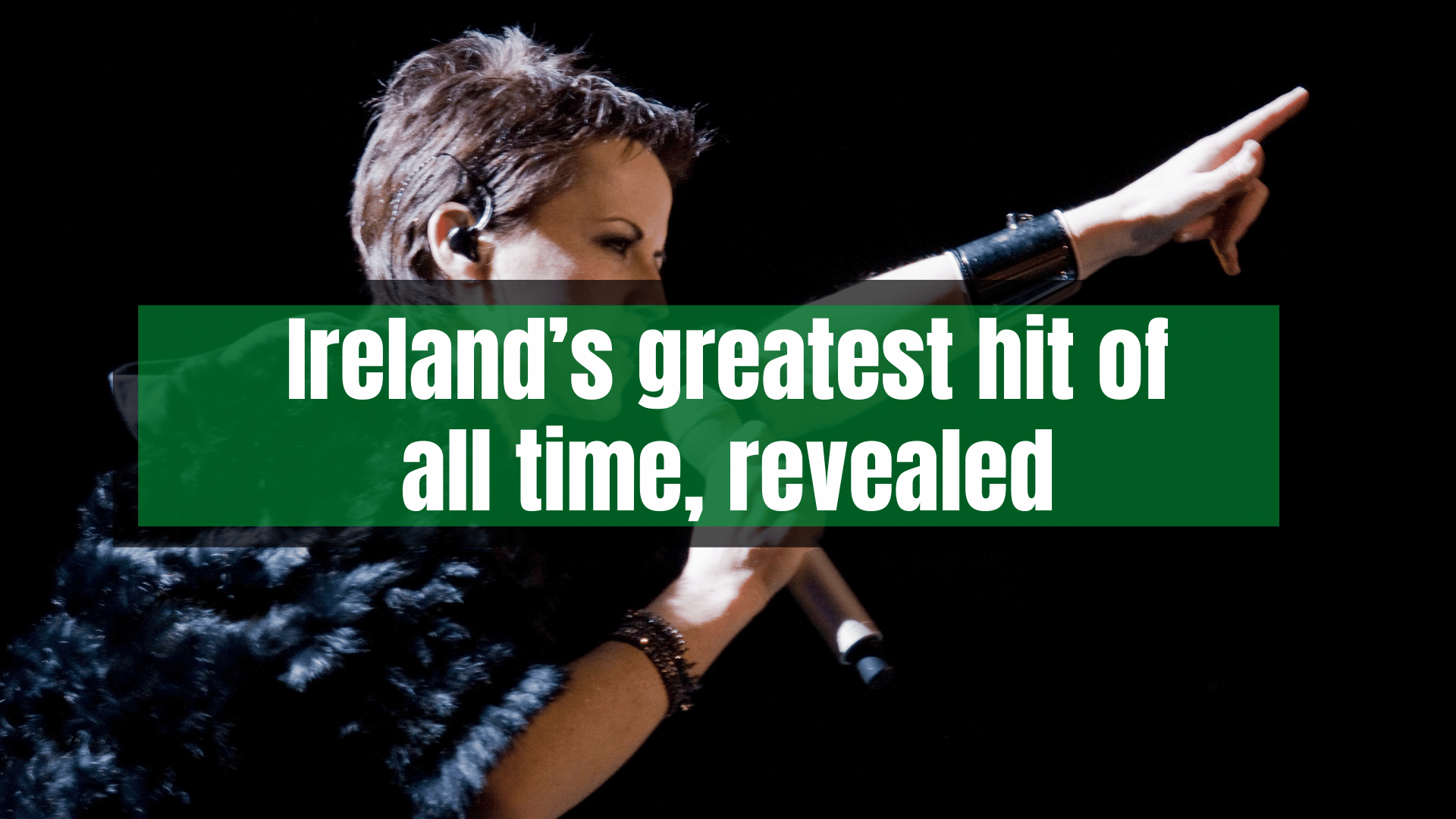 As part of RTÉ 2fm's call to compile 'The Ultimate Irish Playlist', 'Zombie' by The Cranberries has been voted the greatest Irish hit of all time.
Written by the band's frontrunner, Dolores O'Riordan, it was penned as a protest song in memory of the 1993 Warrington bombings.
After several weeks of voting, the playlist aired on Monday on RTÉ One. Thus, revealing which songs made it onto the compilation of Ireland's greatest hits of all time.
Ireland's greatest hit of all time, revealed – 'Zombie' by The Cranberries
After 'Zombie' was revealed as the nation's greatest hit, Nadine Coyle of Girls Aloud performed a rendition of the 1994 track.
Hosted by radio DJ Tracy Clifford and special guests, the show featured a star-studded line-up of musical talent.
This included memorable performances from Hothouse Flowers, B*witched, Bagatelle and Nathan Carter, The Stunning, and many more much-loved bands and singers.
The rest of Ireland's best hits – hit Irish songs adored by the masses
Following behind 'Zombie' taking the number two spot was The Pogues' and Kirsty MacColl's 'Fairytale of New York'.
In third place was 'The Boys Are Back in Town' by Thin Lizzy. 'N17' by The Saw Doctors then came in at fourth place.
Bagatelle's 'Summer in Dublin' landed in the ninth position. Nathan Carter joined Bagatelle bass player, Ken Doyle, to perform the iconic track originally sung by the band's late frontman, Liam Reilly.
Ken Doyle said, "It's very emotional [performing without Liam], but Nathan did an amazing job on it. He put his own stamp on it, which is lovely as well. He did his own version but it's a very credible version".
Other songs on the list included 'Chasing Cars' by Snow Patrol, 'Brown Eyed Girl' by Van Morrison, 'Ride On' by Christy Moore, and many more. You can catch up on 'The Ultimate Irish Playlist' here.
A beautiful night of performances – something worth catching up on
Speaking about landing in at the 12th spot on the list of greatest hits of all time, Sharon Shannon said she was "really, really honoured and delighted" to have made the list for her and Mundy's much-loved song, 'Galway Girl'.
Mundy added, "It was an absolute fluke of a song. There was no plan, it just got handed into our lap".
Fiachna Ó Braonáin of Hothouse Flowers spoke of making it onto the list for the band's first single, 'Don't Go'. This song became an instant hit after playing during the 1998 Eurovision interval.
He laughed, "It's really nice to have made it on to the list, or any playlist. It's great and we never get tired of playing it and that's the truth".
Lindsay Armaou of B*witched said of 'C'est la Vie' breaking the top 20, "If somebody had said to me 24 years ago that C'est la Vie would still be played in clubs and on the radio, I don't think I would have believed them".