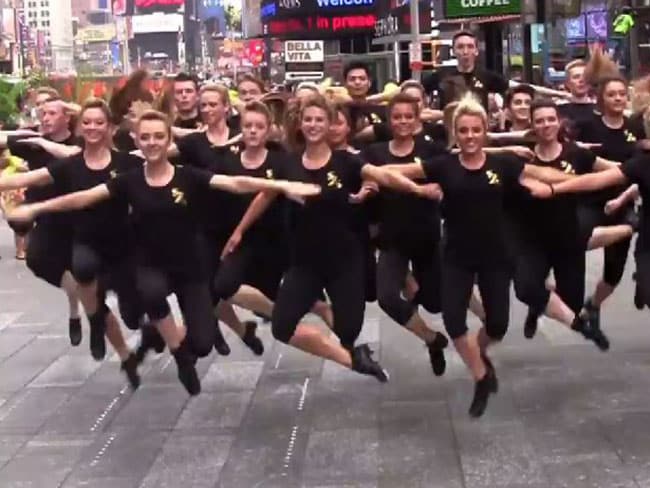 Irish dancers took part in an amazing video shoot of 'Mission2Manhattan' which has been making its way around the internet. The video shows the Irish dancers in Washington Square Park, Union Square, Times Square, Bryant Park!
These young Irish dancers are all part of Studio2Stage who intend to break into the touring show industry.
Directed by Chris Naish, the video will certainly propel this group to new heights.
Watch the amazing video below: