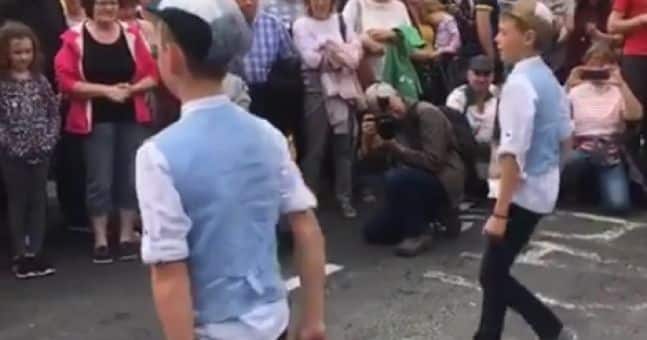 The most watched Irish video of 2016.
Three brothers from Mountcharles in Co. Donegal – Luca, Finn and Dempsey Byrne, better known as The Byrne Brothers performed for the Irish public and the live Facebook video became the most watched clip in all of Ireland for 2016.
The Byrnes are passionate about Traditional Irish Music, Irish Dancing and Surfing. Their goal is to travel the world, perform Irish music and have amazing adventures along the way.
This amazing video has had over 3m views, which is certainly one of the largest Irish dancing videos on the net!
Watch the amazing clip below: