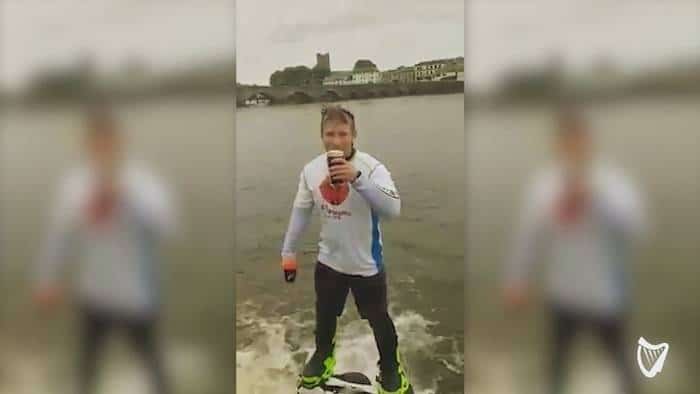 This has to be the best way to drink of the black stuff.
The internet is going crazy over a video posted by an Irish bar. The video features a pint of Guinness being poured before Hydroflight expert Scotty Knemeyer teaches the world the best way to drink the juicy drink.
The amazing video was taken at Flanagan's on the Lake pub in Ballina, County Tipperary.
Watch the amazing video below: