Lisa McGee, the genius behind the hit series Derry Girls, expresses shock and delight as she discovers Martin Scorsese, the notorious, award-winning film director, is a fan of the show.
Martin Scorsese, director of Goodfellas, Taxi Driver, The Wolf of Wall Street, Gangs of New York, and many more blockbuster flicks, spoke recently at an event hosted by the Economic Club of Chicago.
When asked what he is watching at the moment, he replied, "I watched, the other night, Derry Girls," which led to cheers and applause from the audience. After a brief pause, he adds, "Those nuns…".
In response, Lisa McGee shared the clip on Twitter yesterday, 28 November, saying 'Excuse me while I drop dead and actually die a death".
Martin Scorsese reveals he's a fan of Derry Girls – recognised in the world of Hollywood
Siobhán McSweeney, who plays the beloved, begrudging Sister Michael, also shared the clip saying, "Good morning. I'm ded" along with a skull emoji to display her disbelief.
Several other big names shared their thoughts and congratulations on the Oscar-winning Hollywood star casually revealing that he's a fan of Derry Girls.
Irish comedian Dara Ó Briain tweeted, "And that's it, you win. Shut it down, people, we have a winner". Furthermore, author David Nicholls said, "Oh my God! The dream. Congratulations, Lisa!".
Derry Girls – an unexpected fan
Derry Girls is a Channel 4 comedy set during the 1990s and the tail end of The Troubles in Northern Ireland.
The show is adored by fans from all over the world and has shone an important light, and a different perspective on the Catholic/Protestant divide in the north through the eyes of local teenage Derry girls and James, an English Derry Girl.
The show has been so successful that it was even suggested to be put in UK school curriculums to further knowledge of the Good Friday Agreement in Scotland, England, and Wales.
In particular, the emotional and powerful season three finale that shows the main characters on the day of voting for the Good Friday Agreement.
Chris Heaton-Harris, Northern Ireland's Secretary of State, said, "I have become very aware in the short time that I have held this role that there is actually a bit of education to be done in England, Scotland, and Wales as to why the Belfast/Good Friday Agreement is so important and what it has done".
Putting NI talent on the map – deserved recognition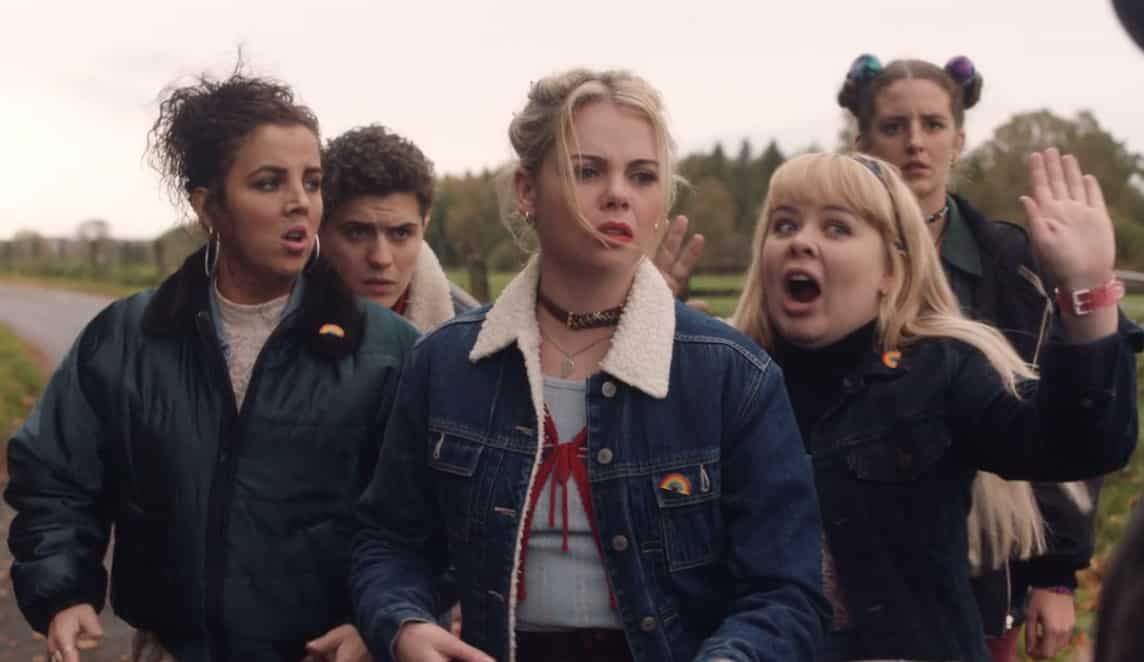 Derry Girls has also been credited with putting Northern Ireland and its talent in comedic writing and acting on the map.
The biggest group of comedians, artists, and playwrights from the region took their work to Edinburgh Festival Fringe this year.
Furthermore, Northern Irish comedians have been selling out arenas, comedy clubs and nights that were once reserved for international names in the field.
Recognition from one of the leading directors in the world is well-deserved and hopefully a sign of what's to come.