The Irish band are one of the most prominent musical acts to emerge from the Emerald Isle. With such an impressive career, they are surely set to go down in history.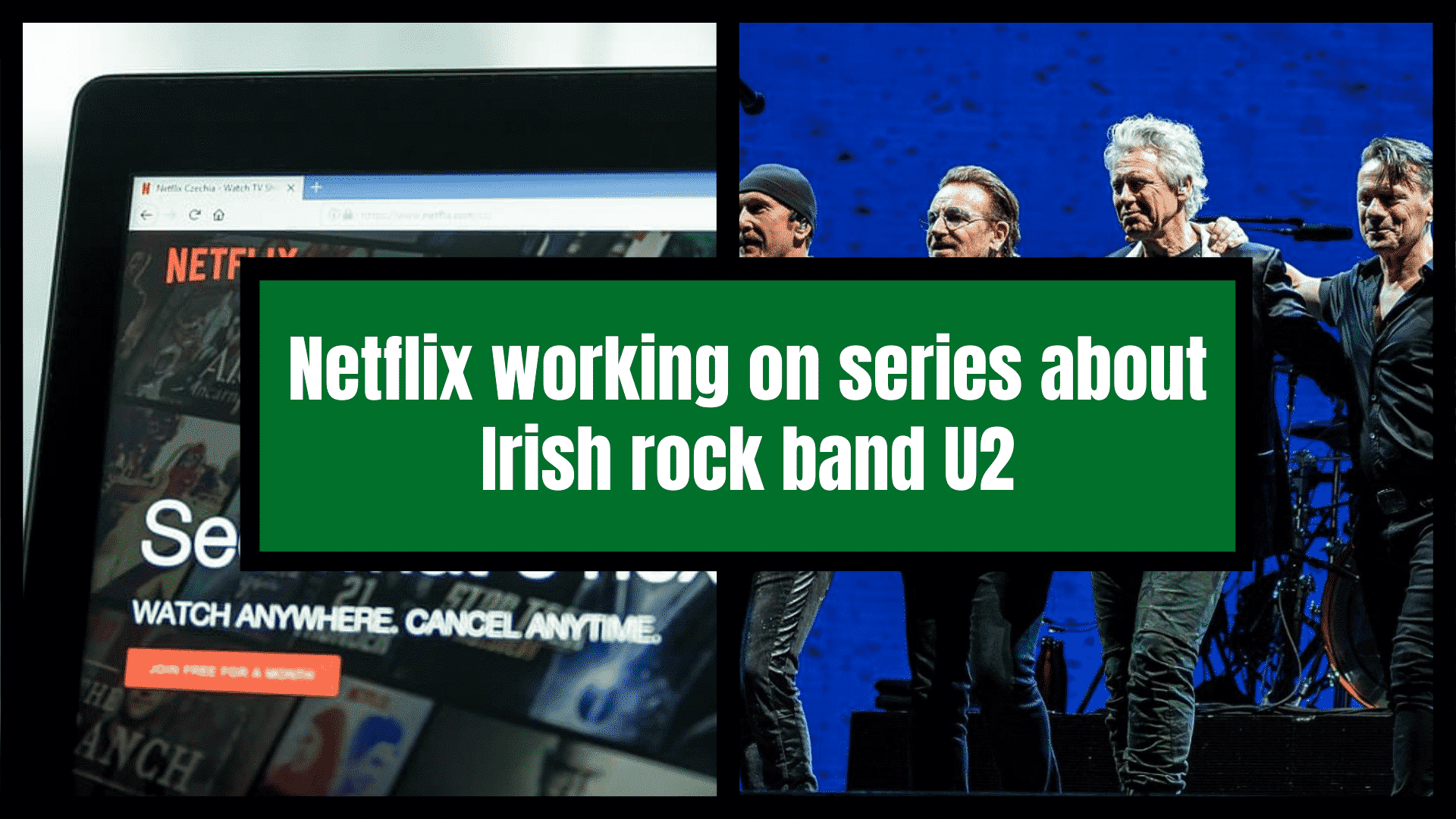 It has been revealed that Netflix is currently working on a new series about the well-known Irish rock band U2.
Made up of Bono, Adam Clayton, The Edge, and Larry Mullen Jr., the band originated in Dublin and have enjoyed an impressive career with worldwide hits such as 'With or Without You' and 'I Still Haven't Found What I'm Looking For'.
Now, fans will get to have a deeper look into the band's rise to fame and their dynamic time in the spotlight as Netflix reveals its working on a series about the Irish rock band.
Joining the list of music biographies – a huge trend in filmmaking
The new Netflix series about Irish rock band U2 will join a long list of recently released music biographies.
From the turbulent life of Elton John retold in Rocketman to the rise of Queen and Freddie Mercury in Bohemian Rhapsody, fans are hungry to learn more about the inner workings of the music industry and the lives of the world's biggest stars.
U2 are next to join the line, with the new Netflix series set to give fans an inside look at the lives of one of the world's biggest rock bands.
A big name crew – Netflix series about Irish rock band U2 set to be a hit
According to The Hollywood Reporter, J.J. Abrams of Lost and Star Wars is set to be the executive producer of the series.
As if that wasn't enough, joining him on the crew is Oscar-nominated writer Anthony McCarten. McCarten has been tasked with writing the series' script following the huge success of his work on Bohemian Rhapsody.
It is still unconfirmed how much U2 themselves will take part in the series. However, it is expected that they will be involved in some way.
Still, with such a talented team working on the project, we are sure it will be one to watch.
Expected release dates and more – what we know so far
The Netflix series about Irish rock band U2 is predicted to be released in 2026 to coincide with the 50th anniversary of the band's formation.
It will be the first fictionalised retelling of the band's history. The closest thing previously was the 2011 comedy film Killing Bono that looked at the band's origins from the perspective of one of Bono's school classmates.
So, maybe you're a long time fan of the Irish band. Or maybe you're curious to learn more about one of the world's biggest rock bands. Whatever your stance, the new Netflix series is sure to be a must-watch.