A brand new bullfighting arena is to be opened in Kilkenny.
A new bullfighting arena is to be opened in Kilkenny Town. The arena is to be managed by the Kilkenny County GAA board and founded in part by Kilkenny County Council.
First in Ireland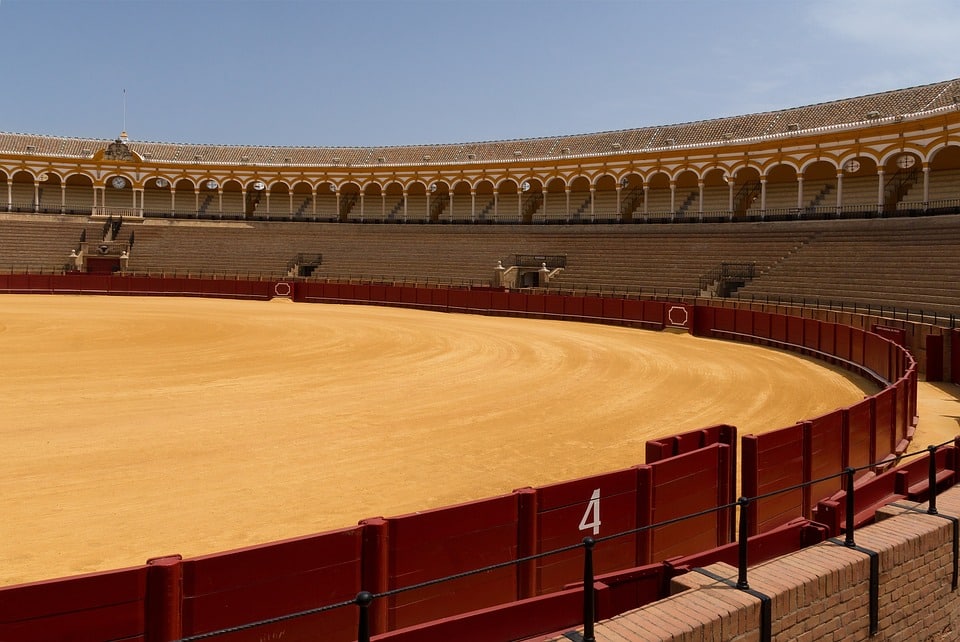 The bullfighting ring will be the first of its kind in Ireland and be located beside Nolan Park the home of the GAA in Kilkenny. It is to be loosely based on the Bullring in Seville, Spain and construction is expected to commence over the coming months.
Speaking at a reception to launch the project, the Mayor of Kilkenny Cllr Tommy O'Shea said.
"We in Kilkenny County Council are delighted to be involved with the GAA County Board in this unique facility which will be a great attraction to the town."
Kilkenny Cats
The Mayor went on to remind the audience of the story of the Kilkenny Cats, where the term is said to refer anyone who is a tenacious fighter. To "fight like a Kilkenny cat" refers to an old story about two cats that fought to the death and ate each other up such that only their tails were left.
"The great traditions of tenaciousness are obvious in our county's hurling teams." The Mayor continued.
"Although we seem to have lost that 'killer instinct' over the last few years," he added.
"What better way to get it back than to have our senior squad do a bit of bullfighting? It can't do them any harm."
Training Plan
Kilkenny hurling manager Brian Cody then spoke. "We too are thrilled to be part of this development which will be of great benefit to our winter training plan. Let's face it, "he continued.
"Over the past year or two, a bit of softness has crept into our game. Now, I'm not saying that the changing room is full of sissies or anything but the drive seems to be gone out of the squad."
Cody went on to outline his training plans. "We have two matador lads lined up to come over from Spain," he told reporters.
"They are two hard-boys with twenty years of killing bulls between them. If anyone can bring the killer instinct back to Kilkenny senior hurling — especially the forwards — it will be these two.
Pay for Itself
The Kilkenny County Board hopes the bullfighting arena will not only pay for itself with ticket sales but that advertising and associated marketing revenue will improve the cash flow to what is predominantly an amateur sport.
Cody referred to this when he pointed to the financial success of both Barcelona and Real Madrid football clubs.
"Those boys know how to turn a quick few pounds," he said. Most of their younger players started off their training as young matadors. You can't beat a bit of bloodletting to instil the killer instinct in young lads. It's what makes a good hurler a great hurler." He concluded.
A spokesperson for the Irish Council against Blood Sports refused to comment.
Disclaimer
This article is satire. We do satire articles because it is great craic and Irish people love it! Articles in this section are spoof articles which should not be taken as the truth, nor are they are intended to offend.