Conor McLaughlin has competed against over 5,000 students to accomplish his dream to win the Global Design Graduate Show with Gucci.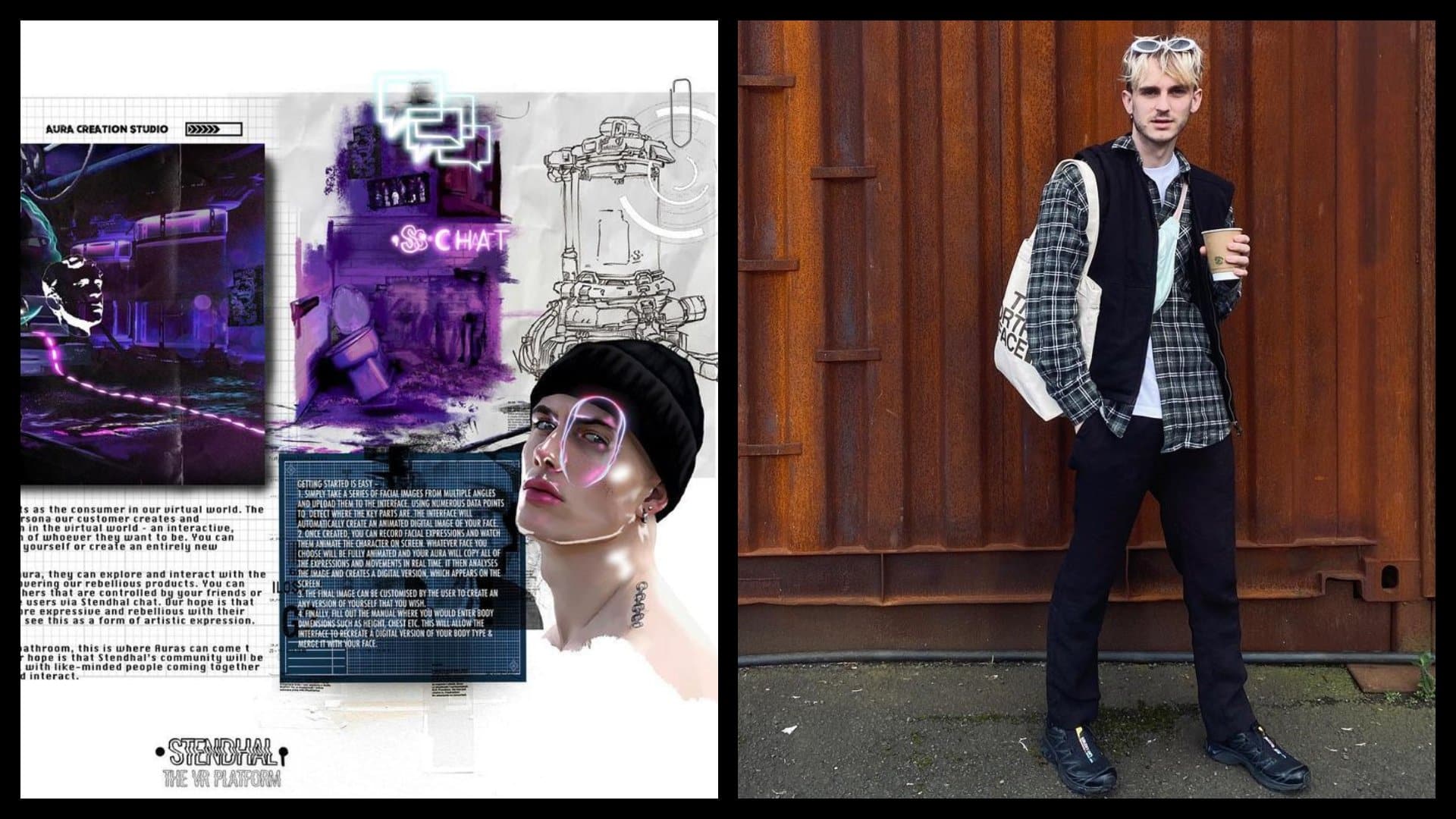 Conor Mclaughlin, 23, is a graduate from Limavady who has big dreams in the name of fashion. Studying Art & Design at the North-West Regional College, his talents didn't stop there.
He went on to study Fashion Design & Marketing at Northumbria University.
However Conor McLaughlin has now been shortlisted for the Gucci Global Design Graduate Show. This has meant that his dreams of making it big are in reach.
A passion for fashion – McLaughlin's deep-rooted talent
Competing against 5,000 other students, the prestigious show is in collaboration with Gucci, one of the most famous design brands in the world. He has spent his whole life passionate about the world of fashion.
Speaking to MyDerry, the artist stated, "I remember always having quite strong opinions about what I liked to wear and what I didn't.
"I think that growing up where I did, wanting to be a 'fashion designer' is synonymous with runways and reading Vogue.
"I'm not so much interested in runways but more the technical aspect of certain materials or garments, particularly in menswear."
Soaring to success – making the top 22 in the men's category
Conor McLaughlin is delighted with his incredible achievement so far in the famous Gucci Show. He has succeeded in making the top 22 in the men's category.
"It is so rewarding to see my work recognised in this global show after working so hard on this project. It has been an amazing end to the last four years of studying and I am so grateful." he said.
Big dreams – interning at Alexander McQueen
McLaughlin has big dreams to succeed in the fashion world, and he isn't afraid to work for it. He spent a year interning at MCQ, Alexander McQueen, honing his craft.
Speaking of his experience, he said, "Working at McQueen, and even living in London, I learnt so much more about the industry.
"I guess the job title of 'intern' does come hand-in-hand with the odd coffee run but I got to get really hands on. The atmosphere was constantly so exciting and I always kept thinking, how did I end up here?"
Vote for Conor McLaughlin – an NI talent for the spot on the Gucci Global Design Graduate Show
Now, McLaughlin is appealing to the local public to get behind him as the competition continues. Anyone can vote for the online showcase they want to see proceed.
More than 5,000 students from fashion hotspots all over the world (think London, Rome, and Paris) are up against McLaughlin with their own show projects.
Speaking passionately about this career opportunity, he said, "This showcase, I hope, will be the next step on my career ladder and I would love for as many people as possible to show their support and vote."
You can view Conor's Portfolio and vote for his work HERE.