A well-respected and admired Dublin-based journalist has categorically refused his editors instruction to write a series of featured article on the most notorious of Irish drug gangs.
Paul MacEntyre (50) has subsequently been placed on unpaid suspension pending the outcome of ongoing talks between the National Union of Investigative Journalists (NUIJ) and his employers Print-Corp Ireland.
Covered global war zones
Five-time Pulitzer Prize winner MacEntyre has worked for the BBC, CNN, Sky News, The Boston Globe, New York Times and also Ballyhunnis Community Radio and has, during his thirty-year career, reported on both Gulf Wars, the fall of the Berlin Wall and the Russian invasion of Afghanistan.
He was wounded on three occasions after being parachuted into Bosnia to cover the hostilities there, leaving him with life-long scars and damage that constantly remind him of the horrific scenes.
'No chance I'm covering them animals'
"There's no shagging way I'm covering those fecking animals," he said referring, to the criminal drug lords that were involved in gang-related feuds. "Jaysus, that lot would shoot their own shagging grannies just for a bit of the crack or even a bit of craic."
MacEntyre then continued in a tirade to his editor; "Jaysus, there's more people shot in North Dublin every two-weeks than there is in the shagging opening sequence of Saving Private Ryan."
The man to cover any conflict
"I mean for Jaysus sake I've covered every troubled hot-spot in the world, even the troubles in Northern Ireland. I shagging parachuted into the Middle East with the US Navy Seal Teams more often you've had hot shagging dinners. I've even gone undercover to video ISIS training camps. But there's no way you sending me out to North Dublin," he stated.
MacEntyre went on to detail to his editor that he'd heard about the gangs of fifteen-year-old kids driving around Coolock in armour-plated BMW SUVs armed with, as he put it, "shagging Kalashnikovs."
"Jaysus they're some tough feckers," MacEntyre is believed to have said, referring to the recent spate of organised drug crime in the Capital's northern suburbs which has instilled a climate of fear in journalists across the country.
"When you asked me to be the first reporter to fly to shagging Iraq, I said yes. When you asked me to go to North Korea, I said yes. I spent two bloody weeks with pirates in the South China Sea. But there's no way I'm writing anything about those lunatics north of the Liffey."
Picked the safer option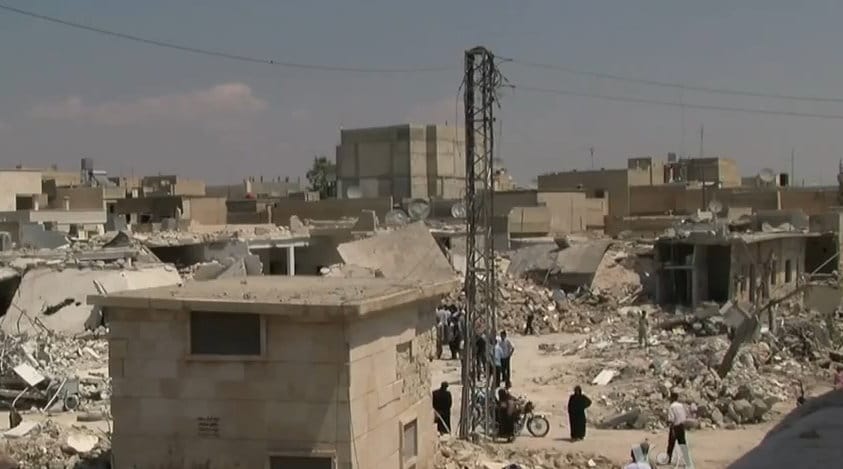 "Why can't you let me be like the rest of your boozy journalists?" MacEntyre asked his editor. "Seriously, I could do just as good a job hanging around Dublin's pubs reading Twitter and then running up a couple of paragraphs on the latest shite about Harry and Megan," he asked, trying to reach some sort of a compromise.
Meanwhile in Ireland understands that the negotiations between MacEntyre's union and the newspaper management have broken down, unable to reach an acceptable agreement.
MacEntyre was given one choice; either a feature on the most notorious Dublin drug gangs or an eight-week stint with rebel fighters in Syria. It is believed he took the safer option and will leave for Syria over the coming days. 
Disclaimer
This article is satire. Articles in this section are spoof articles which should not be taken as the truth, nor are they are intended to offend. However, if you are offended, please inform us formally via a letter. You can ensure it gets to us by placing it in the nearest recycling bin.