Guests can get a taste of life inside AC-12 at this exciting new Line of Duty themed tour launched in Belfast.
The popular police drama pulled in thousands of viewers for its sixth season last month. Now fans of the show can get a taste of what life is like inside AC-12 at the first-ever Line of Duty tour in Belfast.
In a nod to the success of the BBC series, Line of Duty recently received the most nominations at this year's TV Choice Awards.
The series was nominated in the categories for Best Drama Series. Plus, stars Martin Compston and Adrian Dunbar were nominated for Best Actor, and Vicky McClure was nominated for Best Actress.
Get a look inside the anti-corruption police unit – a one of a kind tour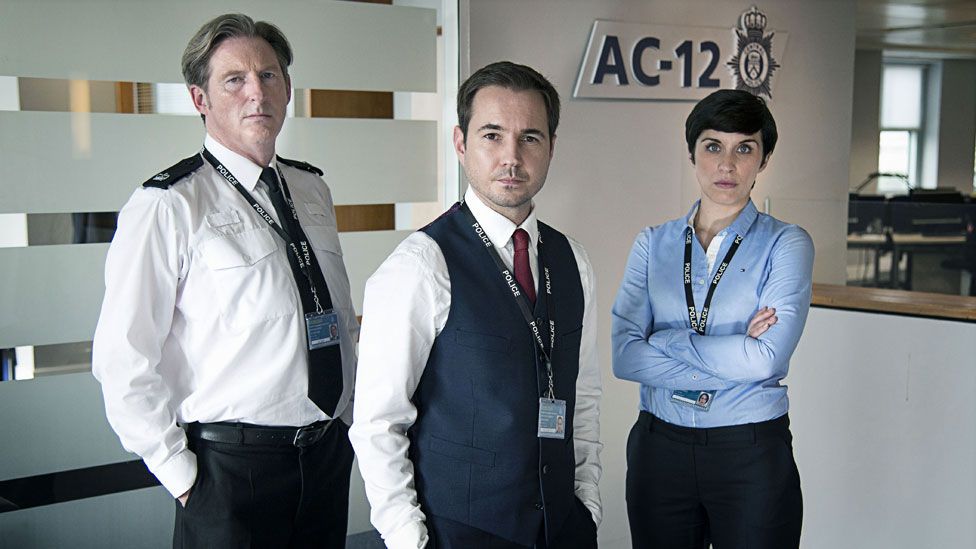 With season six coming to an end, many fans are missing catching up on the goings-on of AC-12. But fear not, for a brand new Line of Duty tour has just launched in Belfast.
Hotel group Hastings Hotels and travel company McComb's Coach Travel teamed up to create the 'Line of Duty Experience'.
The tour will take fans around various locations that made an appearance in the show.
Locations featuring in the tour include Pelbury House, the Central Police headquarters. As well as the lorry park where DI Kate Fleming shot bent copper Ryan Pilkington. Plus, the subway where Fleming and DI Steve Arnott hold their secret meetings.
The perfect gift for a Line of Duty fan – an exciting new experience
Speaking on the Line of Duty tour launch, Marketing Director of Hastings Hotels Julie Hastings said the idea came from the hotel chain's shared name with Adrian Dunbar's character Ted Hastings.
She said, "Given our namesake with everyone's favourite Superintendent, we had to be the first to launch a Line of Duty Experience.
"We are delighted to team up with McComb's Coach Travel to create this unique tour. It takes in some of the most exciting filming locations across Belfast City Centre.
"And while you may not float up the Lagan in a bubble, you will certainly enjoy the best views of Belfast and beyond."
Little extras – a great day out
The Line of Duty tour begins with a tasty lunch at the Grand Café in the upscale Grand Central Hotel. Guests can then enjoy a delicious AC-12 cocktail or Wee Donkey mocktail in the hotel's Observatory. Here, you will get to take in the fantastic views over the Belfast skyline.
As a souvenir, guests will even get to take home their very own Line of Duty themed Hastings Hotels duck. This unique toy will be completed with some of Ted Hasting's iconic Northern Irish sayings, like " Now we're suckin' diesel".
The Line of Duty Experience will take place on 3, 17, and 31 July, 14 and 28 August, and 11 and 25 September. Tickets will be priced at £49 pp, and you can book online at www.mccombscoaches.com.
So, no more beating around the bush. Grab your tickets for this one of a kind Line of Duty tour before they're sold out!