Oscar nominee and Irish heart-throb Paul Mescal recently made an appearance on Off Menu, a popular food podcast by Ed Gamble and James Acaster.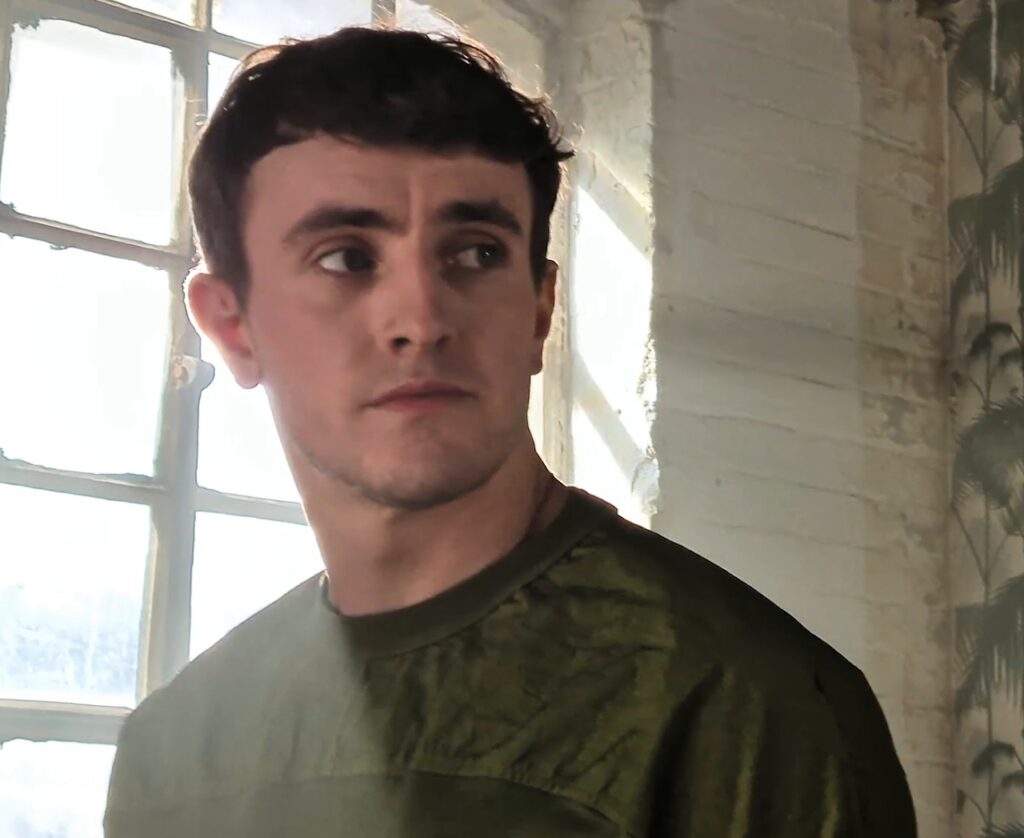 The premise of the show involves inviting each guest to one of their restaurants and asking them what they would have on their dream menu.
Paul opened up about listening to other guest menus while he thought, "Wow… there's some fancy people, eating some fancy food", naming Off Menu as his favourite podcast.
He expressed, "I'm on the cusp of being a foodie", saying he's not quite there yet as he reminisced over 'comfort food' with an emphasis on 'large portions and big honks of meat.'
In the Mescal household, it was his mam's thick and hearty broccoli, onion and potato soup he anticipates most on Christmases – "it's not a gentle soup" where the "potatoes are hiding" is how he described it. Always paired with O'Donnell's bread, loaded with Kerrygold butter.
Paul said, "I probably wouldn't even use a spoon, I would just be spooning it off with the bread", labelling it as a 'tricky situation with the bread', but it is his 'dream' after all.
The team at HelloFresh Ireland have put together four tips for the perfect broccoli, onion and potato soup. Hannah Duxbury says, "Mastering your own winter soup is essential, there's not much more comforting than an Irish soup or stew when it's already dark before tea time."
Pick the right potatoes
To avoid potatoes from going mushy, picking the right type is key. Waxy potatoes hold up well when stewing, compared to other varieties as they have less starch in them. Cutting your potatoes into evenly sized chunks helps them avoid cooking at different speeds, which can result in some parts over or undercooked. If you'd like them a bit softer, cut them a bit smaller and soak them in cold water for five minutes before cooking. If you're slow cooking, add your potatoes into the soup about 2 hours in so they don't soften too much and turn to mush.
Get the thickness right
Sometimes you may find you got the flavour spot on, but the broth is too runny. Often people try boiling off the liquid, which doesn't have the same effect and can overcook your ingredients. Add a tablespoon or two of arrowroot powder, depending on how thick you want your stew or soup. Arrowroot is more efficient for thickening than other starches, and it is flavourless, too, which gives more room for your ingredients to shine through.
Don't be afraid to add garlic
It may not seem an obvious ingredient when making Irish broths or soups, but one clove of garlic is enough to add a bit of depth to the dish. You're not wanting the garlic to overpower the broth, doing this will help pull the flavours together rather than a flavour that is supposed to cut through. Not to mention garlic adds various nutritional benefits and is an antioxidant-rich food.
A dash of olive oil
Using one tbsp of real extra virgin olive oil is a great way to guarantee an added quality of flavour to your broth, giving a richness to each spoonful. Olive oil also has many positive health benefits and is packed with healthy monounsaturated fats.
Press release by HelloFresh Ireland