According to a recent Irish study, older adults should be aware of certain risks of drinking strong tea with dinner.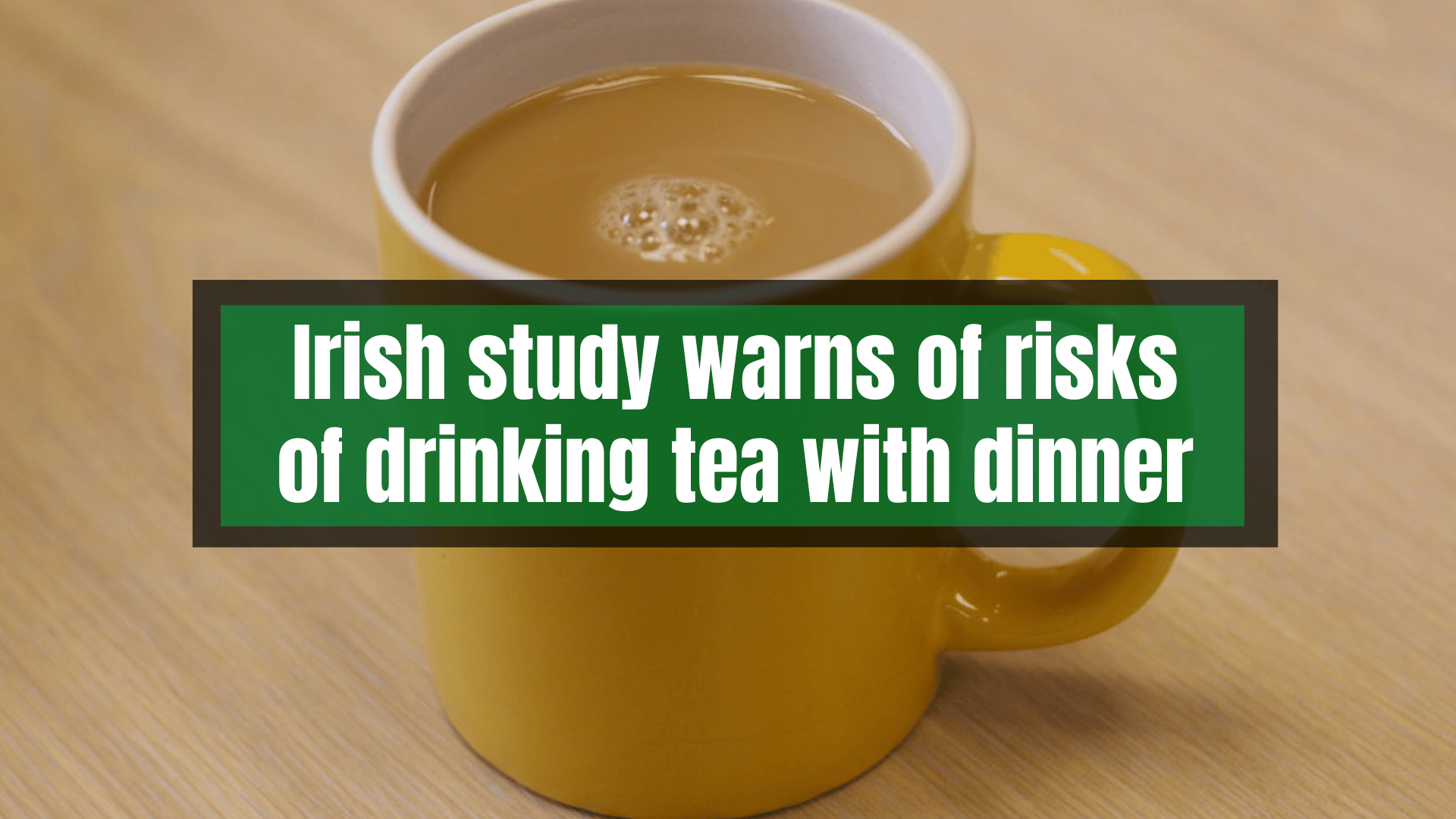 According to a report by the Food Safety Authority of Ireland's (FSAI) Scientific Committee, drinking strong tea with your meals, especially at dinnertime, could harm the body's ability to absorb nutrients.
The study was conducted at the request of the Department of Health for scientific advice and was published by the FSAI in April 2021.
The FSAI report – the risks of drinking strong tea with dinner
The FSAI report titled 'Scientific Recommendations for Food-Based Dietary Guidelines for Older Adults' provided many comprehensive dietary recommendations designed to enhance the overall nutritional well-being of people over the age of 65 and improve their health overall.
The report outlined many exciting discoveries, perhaps the most intriguing being that certain risks come with drinking strong tea during meals.
In particular, adults over 65 years old are at the highest risk because if they drink tea with their meals, their body's ability to absorb nutrients will be more diminished. The advice by the FSAI for this particular age group is to avoid consuming strong tea during mealtimes.
Guidelines to abide by for an overall healthy lifestyle – enabling adults to live life optimally
According to Dr Pamela Byrne, Chief Executive of the FSAI, "This report sets out a number of science-based recommendations that will underpin national guidelines being prepared by the Department of Health, to support optimal nutritional status and health of older adults in Ireland.
"Due to considerable variations in the ageing process, food-based dietary guidelines are best tailored to functional capacity rather than chronological age".
The report mainly offers guidelines to abide by which, if taken as part of an overall lifestyle approach, will enable older adults to live more optimally.
Other important guidelines included in the report are to avoid consuming salty foods, drink adequate amounts of fluid to avoid dehydration and have more protein in your diet.
People over 65 years old – the fastest-growing age group in Ireland
According to the report, people over the age of 65 are the fastest-growing age group in Ireland, so it's essential that they do everything in their power to look after their health as best as possible.
Ita Saul, Chair of the FSAI's Public Health Nutrition Subcommittee, said, "On retirement, people in good health can look forward to entering the 'golden years' of their third age, filled with many possibilities and interests.
"The preservation of muscle mass and skeletal strength are both critical to maintaining functional autonomy and independence as we get older.
"This report looks at the positive role nutritional intake can have in this population group to enable them to live life and to live it to the full".