This has to be one of the funniest viral videos in the last year!
A girl's hilarious "lip sync" commentary about St Stephen's night has been doing the rounds online and the whole of Ireland is loving it!
The video, taken St Stephen's night, features Supermacs as the focal point after a night out on Main Street, Loughrea, Co. Galway.
Loughrea is a town in County Galway, Ireland. The town lies to the north of a range of wooded hills, the Slieve Aughty Mountains, and the lake from which it takes its name.
The town is also famous for its cathedral which dominates the town's skyline.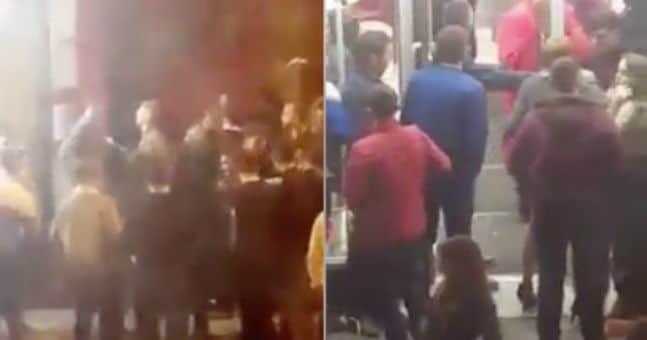 However, it is also now famous for the outside of Supermacs after midnight which funnily enough, is where all the action happens.
If you aren't Irish, Supermac's is an Irish fast food restaurant chain first opened in 1978.
The first restaurant was located in Ballinasloe, a small town in County Galway which is not too far from where this video was captured.
As of 2015, the chain consists of a total of 106 restaurants spread throughout Ireland.
Many other countries in the world have McDonald's as a favourite place to get fast food after a heavy night of alcohol, but in Ireland, we have Supermacs.
Similar to a number of towns in Ireland on the 26th December, you will find mischief happening on the streets outside a local takeaway but the commentary on the video will have you laughing for weeks.
The video was uploaded to the Welcome to Ireland Facebook page and has since had over half a million views.
Watch the hilarious video below:
WATCH: This girl's hilarious "lip sync" commentary about St Stephen's night edition!

Posted by Welcome to Ireland. on Tuesday, 27 December 2016