The spookiest night of the year is fast approaching and aside from perhaps the United States, nowhere is Halloween more widely celebrated than in the Emerald Isle.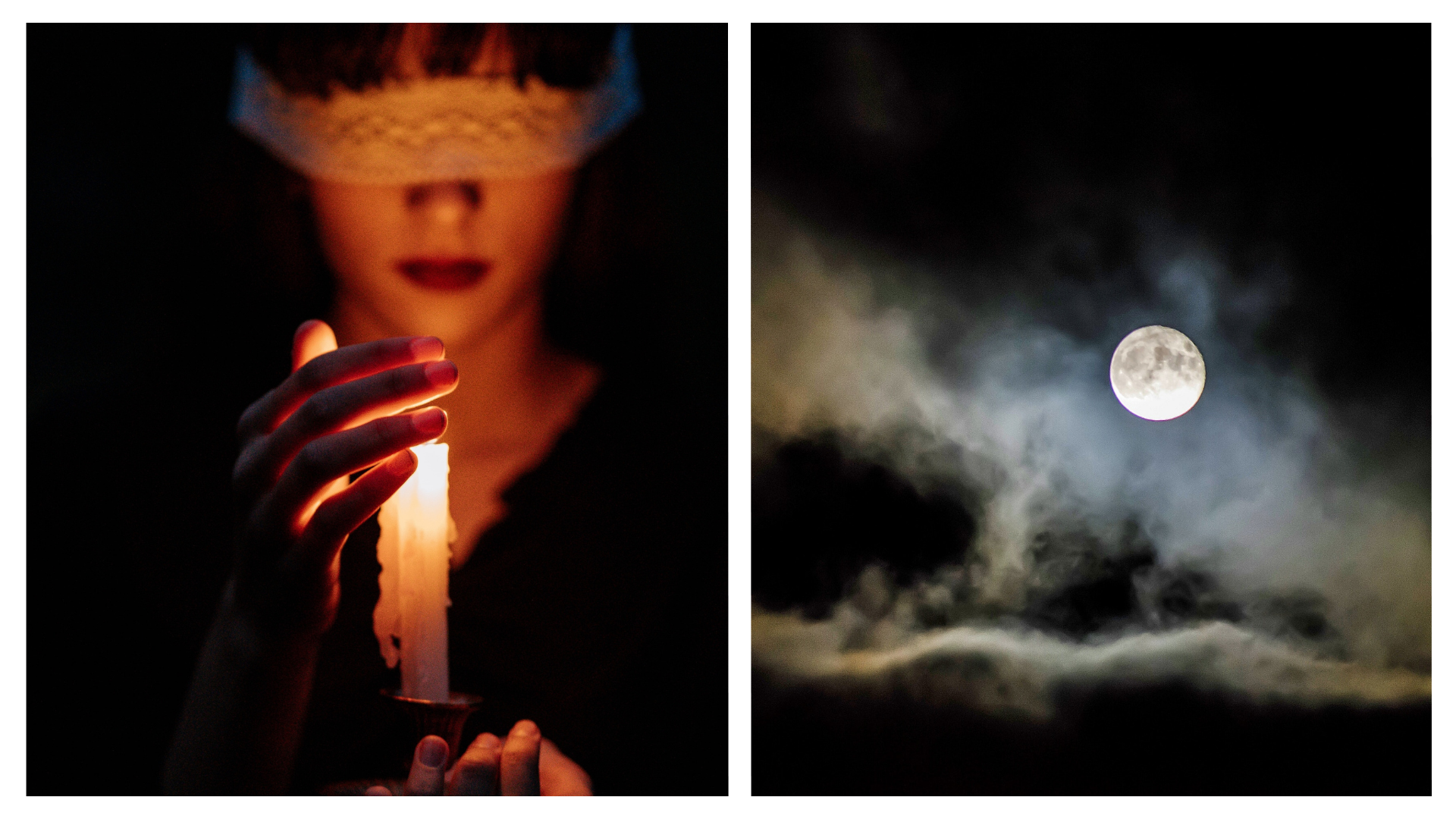 With a rich Celtic and Pagan history, Ireland is steeped in magic, folklore, and tradition. Now that the spookiest night of the year is just around the corner, we're rounding up some Irish witchcraft spells to celebrate Halloween.
In case you didn't already know, the tradition of Halloween that is widespread across the Western world today actually originated in Ireland. However, it looks much different from the night of candy, costumes, and trick or treating that it is so well-known for today.
So, we're taking a deep dive into this historic tradition of witchcraft and magic to reveal five Irish witchcraft spells you can use to celebrate Halloween this year.
5. A spell to always have money – we must try this one ourselves
Kicking off our list of Irish witchcraft spells to celebrate Halloween is this one you can use to ensure your wallet is always full to bursting.
According to tradition, you need to take a feather of a black rooster to the crossing point of three fairy paths. While holding the feather and a gold coin, you must call the name of the Goddess Áine three times.
Follow these steps, and you'll be blessed with everlasting prosperity.
4. An Irish beauty spell – that's why Irish people are so attractive
Looking to impress your crush, got a big important event coming up and want to look your best, or just want to like what you see when you look in the mirror? This Irish beauty spell is sure to work wonders for your looks.
During a full moon, go outside with a mirror and make sure the moonlight is reflecting in the mirror. Take a picture of whatever body part it is you want to change and place it on the mirror.
Concentrate on the image and say, "Moonshine, Starlight, let the wind carry your light, let your glow cover my body, and let your shine cover every eye." Repeat this three times.
After you've done this, say, "Moonshine, Starlight, shape and mould my body, as a rose is granted beauty, let me blossom in your light, the light that brings me beauty, and grant me beauty three times three." Repeat this also three times.
Once you've finished this ritual, light a pink candle or some incense to complete the spell. Now, at least we know why everyone in Ireland is so good-looking…
3. A spell to attract good fortune – one of the best Irish witchcraft spells to celebrate Halloween
We're sure you've heard of the luck of the Irish. Well, maybe this spell is where all that luck and good fortune comes from.
To get started, grab a candle, some string, and a trinket of your choice. Light the candle and loop the string through the trinket before tying it securely. You'll want to make sure the trinket is well fastened to the string before moving on to the next step.
Next up (stick with us here), start swinging the trinket above the flame and chant, "A candle flickers, this trinket I pass, good energy and fortune come to me, wealth, knowledge, influence, energy. By good means come to me, wealth, knowledge, influence, energy.
"This trinket I pass into power, to attract to me wealth, knowledge, influence, energy come to me!"
Repeat this ritual three times before wearing the trinket on the string around your neck as a necklace.
2. Hiding a ring in a barmbrack – a popular tradition to this day
Most people in Ireland will have grown up aware of this Halloween tradition, and if not, you'll have at least tried a delicious Irish barmbrack, a sweet round bread filled with raisins and currants.
The tradition involves hiding a ring inside a barmbrack and then dividing the loaf up between guests. Whoever got the ring is believed to be the next to get married. In the past, barmbracks were stuffed with a variety of other items that were believed to bring prophecy of the future.
For example, whoever got a slice with a rag would face poverty, and whoever got a slice with a coin would come into great wealth.
1. The Irish love spell – bring more love into your life
Who doesn't love love? That's why we chose this Irish love spell as our number one pick of Irish witchcraft spells to celebrate Halloween.
During a full moon, walk to a spot beneath your beloved's bedroom window (in a completely non-creepy way, of course). Whisper his/her name three times into the night wind. Again, in a completely non-creepy way…
According to Irish folklore and tradition, the night breeze is believed to have a compassionate guardian angel who answers requests from mortals during the witching hour (between midnight and 1 am).