With a passion for the written word, storytelling and literature, we take to the task of ranking the ten best Irish poets of all time, any of which would stake a claim for the world's best.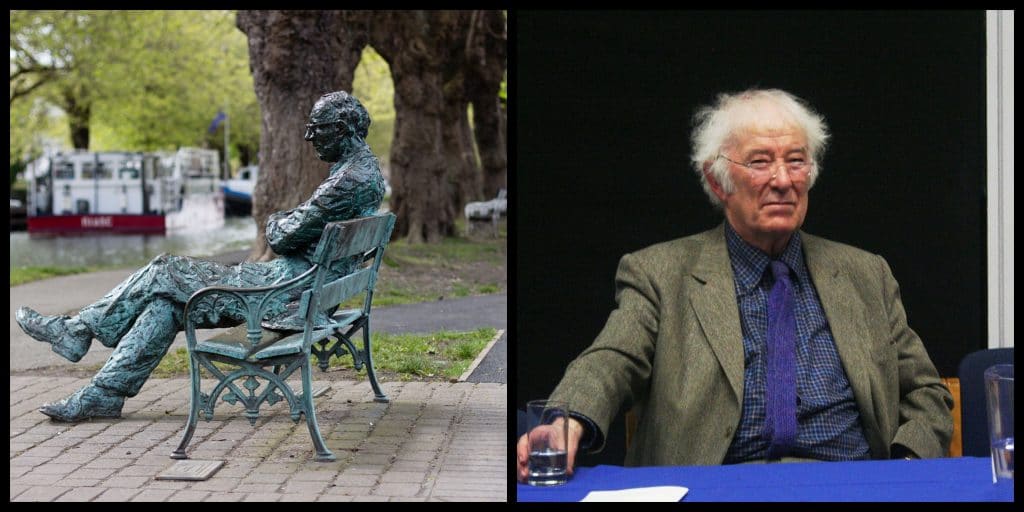 The Emerald Isle has a proud tradition of storytelling amongst its people, of passing down stories and tales from one generation to the next, embodied in its literary folk.
It was a natural progression then for the Irish people to develop a love and affinity for the written word in all its glory which led Ireland to produce a wide range of extremely talented authors, playwrights, songwriters and of course poets.
In this article, we will rank what we believe to be the 10 best Irish poets of all time.
Meanwhile in Ireland's top facts about the best Irish poets of all time
Two Irish poets have won the Nobel Prize for Literature; William Butler Yeats in 1923, and more recently Seamus Heaney in 1995, who hails from County Derry.
James Joyce is primarily known as a writer and novelist in works like 'Ulysses', however he has also written celebrated poetry with works like 'Chamber Music'.
Patrick Kavanagh was from County Monaghan in the province of Ulster, and is know his poems that capture the essence of life in rural Ireland.
John Montage grew up in the North of Ireland, and this is reflected in his writings and poetry, dealing with the likes of identity, memory and the wide Irish landscape.
A lot of poems written by Thomas Moore were converted into songs, and he also contributed a lot of his poetry to Irish nationalism.
10: George William Russell – to the fore of the Irish literary revival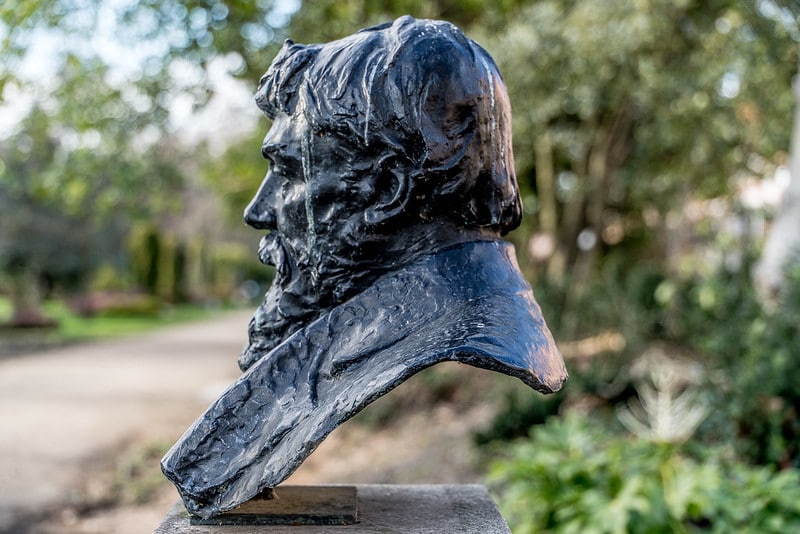 George William Russell (better known by his pseudonym 'AE') was a prolific Irish poet and one of the foremost members of the Irish Literary Revival during the early 20th century.
His poetry explored themes such as politics, economics and philosophy with his most popular works being 'Awakening' and 'Age and Youth'.
9: Oscar Wilde – Ireland's best wordsmith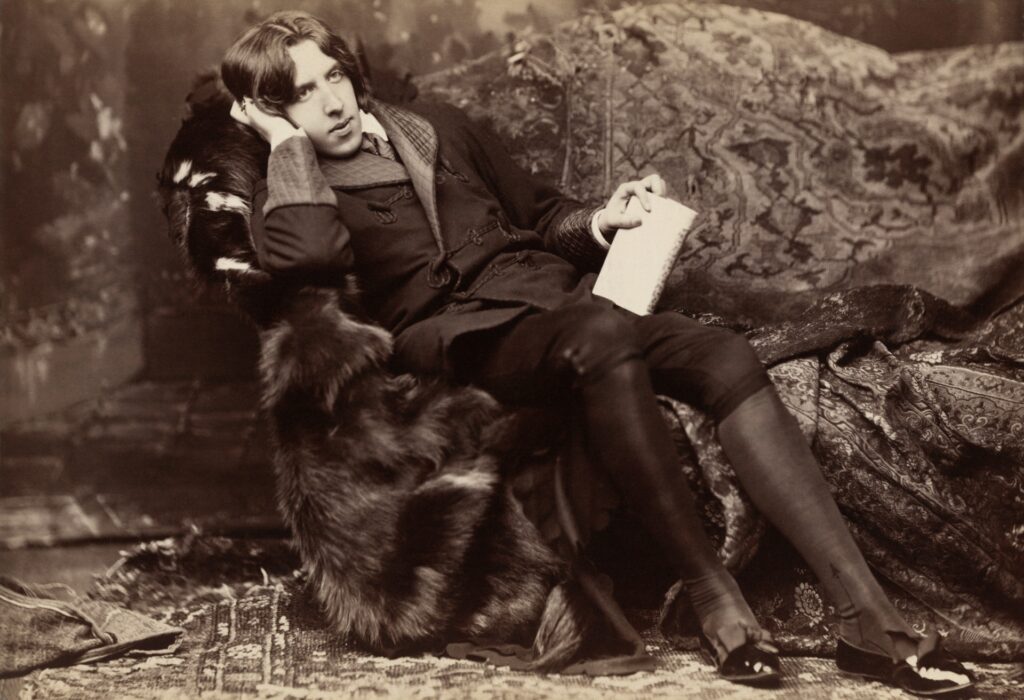 Oscar Wilde wasn't just a poet but also a playwright, novelist and essayist so it should come as no surprise that he is widely considered to be one of Ireland's best and most inspired wordsmiths.
Oscar Wilde spent two years in a prison which inspired his last acclaimed work, 'The Ballad of Reading Gaol', with his own unique skills as a writer shining through. He has also penned some of the best Irish stories for kids, and features top of our list of the top 10 best quotes that will make you proud to be Irish.
8: James Joyce – a giant of Irish literature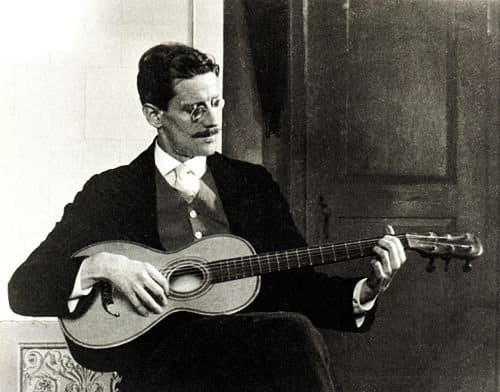 James Joyce, similarly to Samuel Beckett, is perhaps better known for his other writing pursuits besides poetry as he was an acclaimed novelist, short story writer and literary critic as well.
However, his skills as a poet should not be overlooked as he produced some exhilarating pieces of poetic works such as the published book 'Chamber Music', which is a riveting collection of 36 love poems.
7: Samuel Beckett – a playwright, a poet and a Nobel Prize winner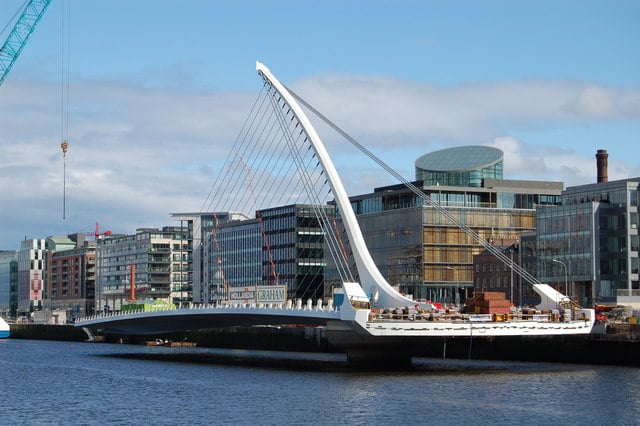 While Samuel Beckett was better known as a playwright for the fantastic plays that he produced, he was also a very talented poet and Nobel Prize Winner, one of four Irishmen to do so for Literature, and is honoured with a bridge in Dublin.
He was a contemporary and friend of James Joyce, and his work was highly influenced by Joyce. His most celebrated poems would be 'What Would I Do Without This World' and 'Cascando'.
Read more: Find out where 'Cascando' by Samuel Beckett ranks on our list of the 10 most romantic poems by Irish poets
6: Eavan Frances Boland – poetry inspired by everyday experience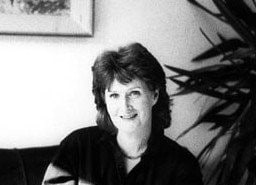 Eavan Boland is without a doubt one of, if not the best, female poets to have come out of Ireland in its entire literary history.
Boland used her experiences as a wife and as a mother to influence her poetry which explored themes relating to the everyday. Her most noted works would be 'The Lost Land' and 'The War Horse'.
5: Patrick Kavanagh – appreciated more in his later years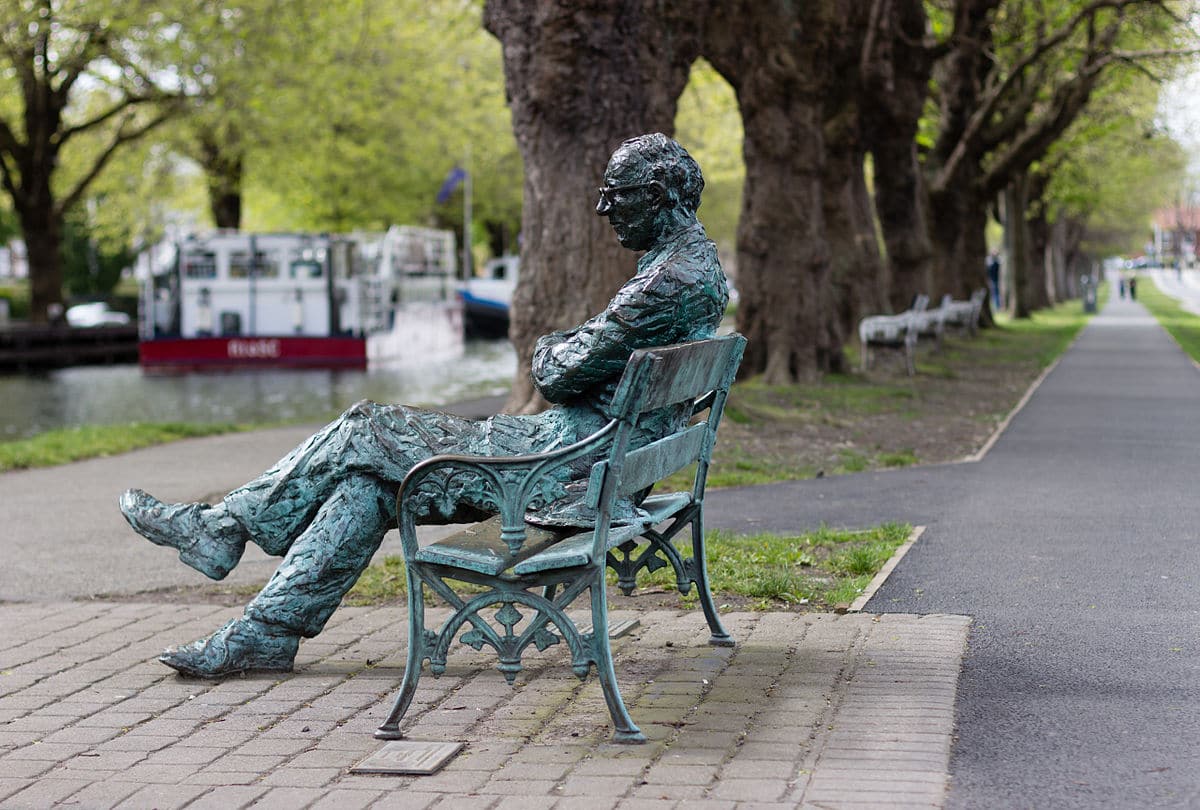 Patrick Kavanagh, sadly, was not recognized for his work until he was quite older which led to a lot of anger and depression at that fact being conveyed through his works at times.
However, the Monaghan man produced a wide volume of applauded poetry and he is undoubtedly one of the best Irish poets of all time. His most popular works are regarded to be the romantic poem 'On Raglan Road' and 'Advent'.
4: John Montague – utilized a unique writing style to his poetry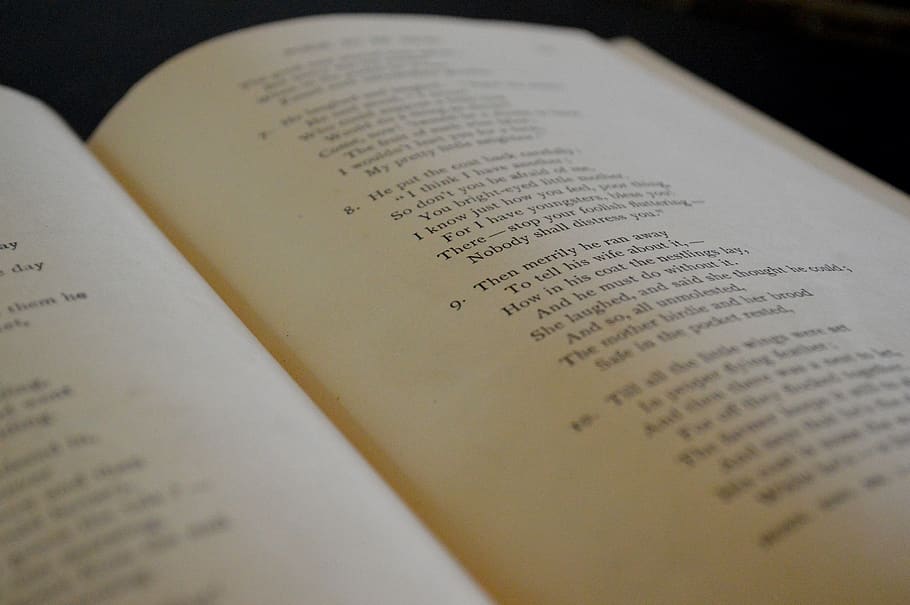 John Montague was an Irish poet whose works explored themes and topics such as boyhood, love, relationships, and his own personal and Irish history.
His writing style was to treat each poem as having its own rhythm, lines and line breaks so that it could mirror speech in real life. His most popular poems were 'The Golden Hook' and 'White Water'.
3: Thomas Moore – a true Irish bard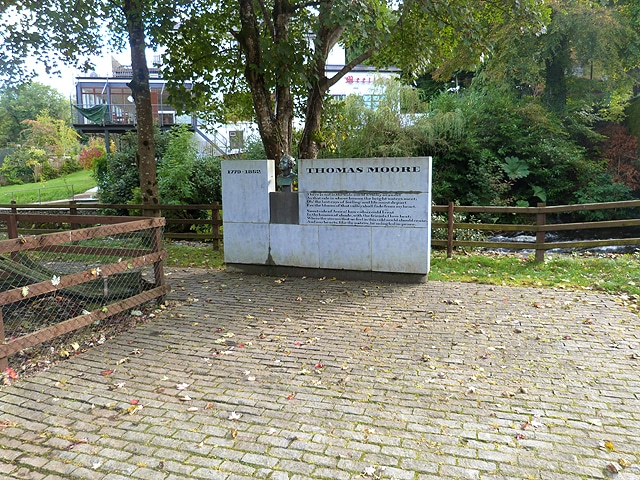 Thomas Moore was the perfect embodiment of an Irish bard as he transformed many of his poems into songs and ballads. He was a man of many talents as he was also a singer, songwriter and natural entertainer.
However, poetry always remained his first and true love and this was embodied in his most popular poems; 'The Meeting of the Waters' and 'The Minstrel Boy'.
2: Seamus Heaney – one of the modern greats of Irish poetry
Seamus Heaney is arguably one of the best Irish poets of modern times and produced a wide volume of work which seen him win many accolades and awards such as a Nobel Prize.
Many of his poems were based on his experiences of rural life, lending a feel of real authenticity to his work. Some of the Derryman's most famous poems are 'Mid Term Break' and 'Digging'.
Read: If you went to school in Northern Ireland, then you definitely studied Seamus Heaney in English
1: William Butler Yeats – the best Irish poet of all time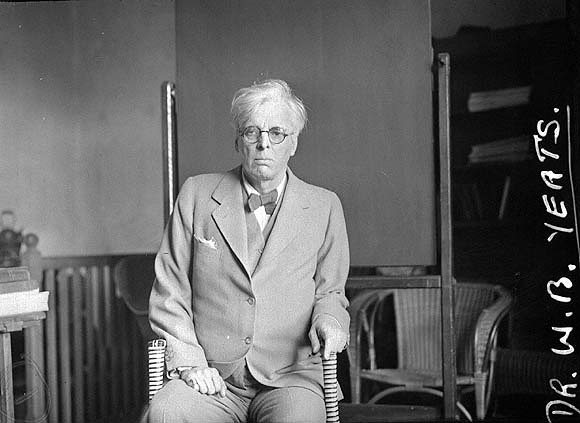 Perhaps Ireland's most famous poet, William Butler Yeats is widely considered to be one of the best writers of 20th-century literature both in Ireland and across the world, ample reason for his role as the best Irish poet of all time.
His most popular works are steeped in Irish culture and history, such as his poems 'Easter 1916' and the 'Lake Isle of Innisfree', amongst many other acclaimed pieces.
Read more: Expand your knowledge on Yeats and his clan with Meanwhile in Ireland's article on the history of the Yeats family
That concludes our list of what we believe to be the top 10 best Irish poets of all time. Are there any others in particular that you think were deserving of special recognition?
Your questions answered about the best Irish poets of all time
Read our article on the best Irish poets of all time and still have some questions that you would like answered? Not to worry, for we have you covered! In this section, we have compiled the most commonly asked questions sent to us and from online about this topic.
Who is the greatest Irish poet?
This is truly a subjective question, with different people giving you different answers. We have went with W.B. Yeats, while others may select Seamus Heaney, Thomas Moore or Patrick Kavanagh.
What is the most famous Irish love poem?
One of the most famous Irish love poems is 'Raglan Road' by Patrick Kavanagh. It is now one of the most famous Irish songs, too.
What is the best Irish poem for a wedding?
'Raglan Road' must get another shout here for being one of the best Irish poems for a wedding, with another being 'Twice Shy' by Seamus Heaney.
What is the most famous Irish saying?
One of the most famous Irish sayings and blessings would be, "May the road rise up to meet you". Read what it means here.