The Dáil bars pint prices to half in an undivided party decision as politicians struggle to cope with the rising cost of living crisis.
There was unanimous cross-party support yesterday to drastically reduce the cost of alcohol in the Dáil Bar. Cuts of 50% on alcohol prices and services are being introduced to help counter the rising cost of living crisis, which is affecting TDs.
The price reductions were proposed by the Ceann Comhairle, who chairs the Dáil's Committee on Parliamentary Privileges and Oversight. The Committee manages the Dáil Bar.
Impact on TDs – keeping up with two households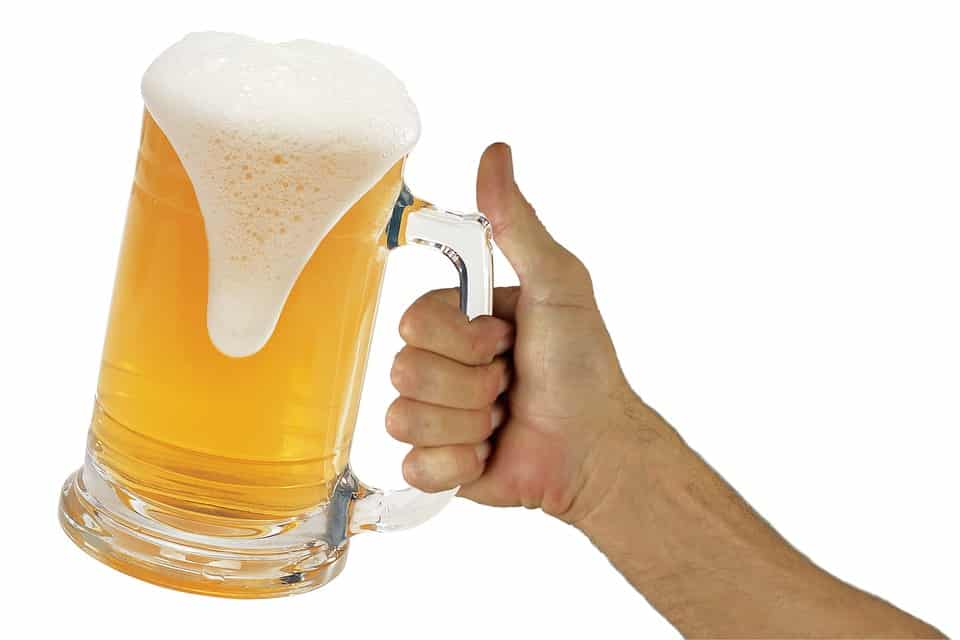 Speaking to reporters outside Leinster House after the announcement that Dáil bar's pint prices are to half, Ceann Comhairle, Timmy O'Shea said, "Not only is the spiralling cost of living impacting on the ordinary tax-paying man in the street, but it's also having a devastating effect on TDs and Senators.
"As a committee, we have an obligation, which is enshrined in the Constitution; to protect the health and well-being of elected representatives, and we take that very seriously," O'Shea said.
"The ordinary Joe Soap in the street doesn't appreciate the difficulties facing their representatives in the Dáil. It's not easy, you know, having to maintain a house in your constituency and one in Dublin.
"Think about it. That means two housekeepers, two gardeners, and two au pairs. In fact, you're doubling up on shagging everything, so you are," the Ceann Comhairle adds with sincerity.
Fact Check – pint prices down to €1.50
Using The Freedom of Information Act, MeanwhileinIreland's fact-checking team carried out a survey into Dáil Bar prices. The team found that the price reductions would bring the price of a pint down to €1.50. That of a three-course gourmet meal would be down to €4.00.
We also discovered that some TD's run up bar bills of up to €20,000. It's estimated that if all unpaid bar bills – some going back years – were honoured, the National Exchequer could pay for the construction of a small hospital in the Midlands. 
When the survey findings were put to the Ceann Comhairle, he replied, "I'm glad you asked me that". This is the standard response for a politician under pressure.
"Our elected members have enough to be worrying about, what with the Covid thing and this shite out in Ukraine. Shur, you can't have them worried about the price of a few pints or a bit of grub in the Dáil Bar. It would be bad for their mental health, so it would."
O'Shea, who had obviously partaken in a few pints himself, said, "Anyway, as the Dáil Bar is only open to elected representatives, it's the only place the lads can avoid the eejits that voted for them in the first place."
A few jars for the Ceann Comhairle − not so steady on his feet
O'Shea, who by this stage was swigging out of a can of Bulmers (which was not so discreetly handed to him by an aide) and having difficulty staying on his feet, explains further. He spoke more on the fact that the Dáil bars pint prices to half going forward.
"The price cuts have been a plan for months now, but to be honest, we couldn't find a TD brave enough to propose them. The little feckers were all afraid of the public outcry that might follow. Jaysus, most of them are afraid of losing their seat to Sinn Fein, so they are."
Ceann Comhairle, the hero − the man who made the call for the Dáil bars pint prices to half
"That's why I stepped up to the mark and proposed the cuts. As Ceann Comhairle, I gets meself elected automatically, so I does.
"It don't matter to me what the shagging voter thinks," a now seriously drunk O'Shea slurs as he is helped away by his aide, singing 'Come Out You Black and Tans'.
No serious politician was available for comment on the fact that the Dáil bars pint prices to half. They were all too busy downing pints in the bar as the Green Party TDs cycled home.
Disclaimer
This article is satire. Articles in this section are spoof articles which should not be taken as the truth, nor are they are intended to offend. However, if you are offended, please inform us formally via a letter. You can ensure it gets to us by placing it in the nearest recycling bin.