We spend a lot of our time in our places of work. In turn, there are always going to be funny things that happen in most workplaces that many people can relate to.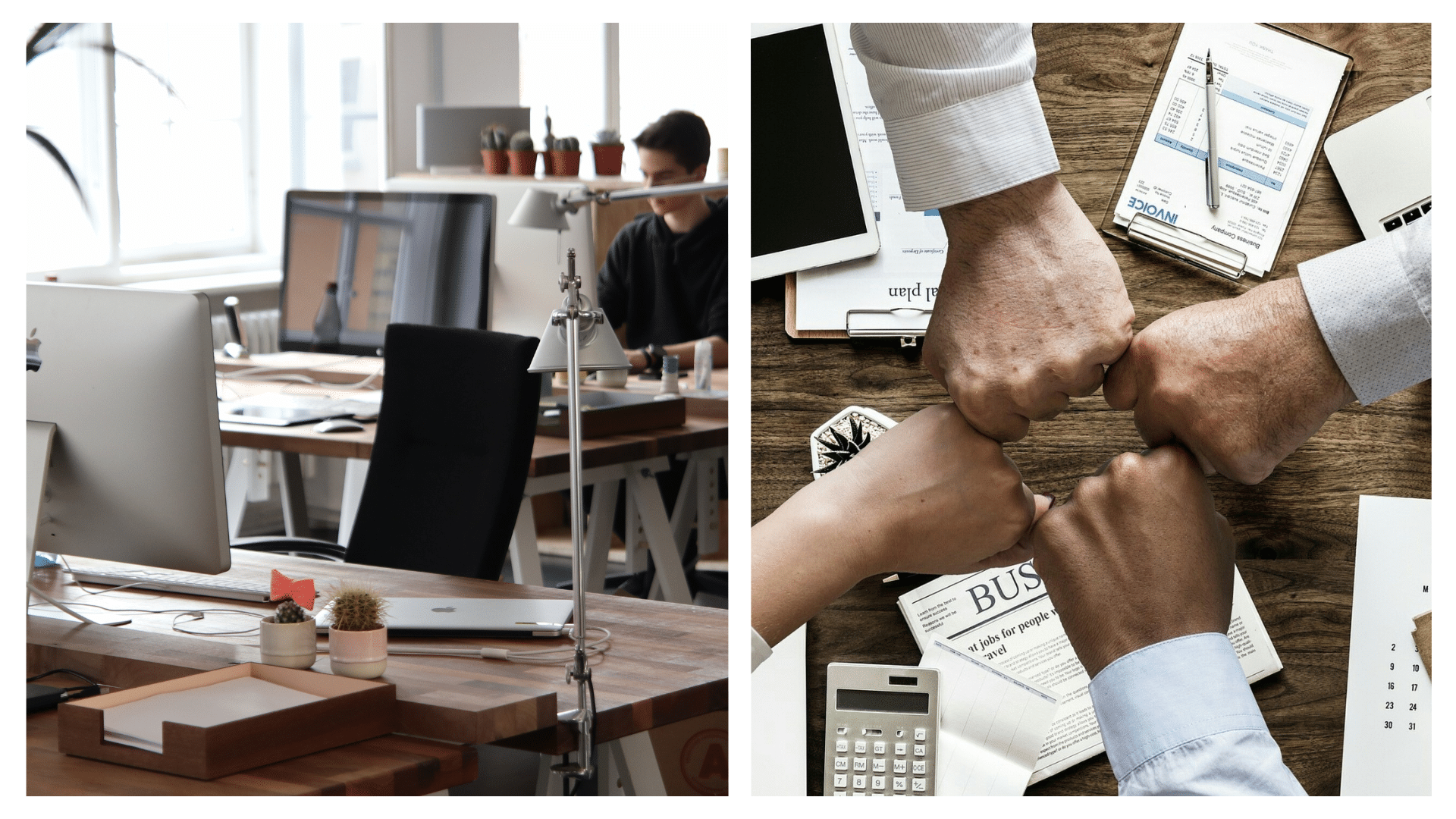 Small talk in the kitchen, office gossip, and more, the workplace is an interesting place where we spend a lot of our time outside of our personal time.
We end up spending so much time with our colleagues that, in many cases, they become our close friends. However, some people definitely like to keep the office and their personal lives separate.
The average person will spend 90,000 minutes at work in their lifetime, which amounts to around a third of your life. With that said, let's take a look at some of the funny things that happen in most workplaces.
5. Temperature wars – you're either too cold or too hot
One of the funny things that happen in most workplaces is that nobody can ever agree on the temperature of the office.
You're basically bound to fall into one of two camps; the cold camp or the warm camp. In most cases, it's a lighthearted battle of always turning the heating or AC up or down.
The same can be said for opening the windows. There will always be that one person who comes into the office and is warmer than everybody else who has already settled.
In turn, they will open the window to let the air in and cool down. Nine times out of ten, a colleague or officemate will cross the room the close said window.
4. The early birds and the 'I slept in' colleagues – you know who is walking in the door before you see them
When you work in a 9-5 work environment, you start to know exactly in what order your colleagues are going to arrive for work.
You know who the early bird is who likes to arrive way before their shift to get ready and settled for the day, and you also know which colleague is going to stroll in ten minutes late.
A good way for companies to track this is by using Papershift E-rostering software. That way, you can easily plan shifts and track employee absences and payroll.
3. Disdain for the office cougher – you can't help but let it annoy you
No matter what workspace you work in, whether it's an office, a studio, or a coffee shop, it gets on your last nerve when people come in with the cold or flu.
When you hear them coughing across the room, it ignites an annoyance in you that you didn't know existed. You find yourself wondering, "Why would they come into work sick?!", afraid that they will, in turn, make you sick.
HOWEVER…when it comes to you being sick, you can bet you'll put on your bravest face and tell everybody you're absolutely fine.
2. Simple pleasures become a necessity – casual Fridays are what you look forward to
Something that often happens in office spaces is that there will be certain weekly occurrences like casual Fridays or cupcake Tuesdays.
Before these came into your life, you had absolutely no need for them whatsoever. However, when you get into this pattern of wearing your own clothes on a Friday or finding a cupcake in the kitchen on a Tuesday, it makes you happier than you'd like to admit.
Plus, if you come in one day and that cupcake isn't in the kitchen waiting for you and your midday tea break, well, then what's the point?
1. Bonding over a mutual dislike – it's how some friendships are made
One of the funny things that seem to happen in every workplace is bonding over a mutual dislike of a colleague.
Sometimes, this can be the way great friendships are made. One day, you'll find yourself catching someone's eye across the room when that one colleague says something ridiculous, and you'll know you share the same feeling.
The same can be said for many different types of people in the office. For example, if you find the same colleague attractive, hilarious, infuriating, or mind-numbingly dull, it follows the same sentiment.
So, there you have it. Five funny things that happen in most workplaces. How many of these things can you relate to? Are there any you would add to the list?
Legal Disclaimer
We cover articles relating to many activities. Some of our articles showcase gaming and gambling as activities. While we do not take money for bets or own any gambling venues, we feel it is important that our readers know the risks of such venues or sites that we may mention in our articles. Gambling involves risk. Please only gamble with funds that you can comfortably afford to lose. See our legal disclaimer for more info.