1. If someone asks you for a 'yoke' they are probably not talking about the 'yolk' of an egg.
 2. At some stage in your life you will experience a sight like this when you are trying to get somewhere in a rush…
 3. "Sure ya know yourself" is usually a reply to a question that you never intend to answer…
4. Why is there a potato farl in my fry? It's a full Irish, not English!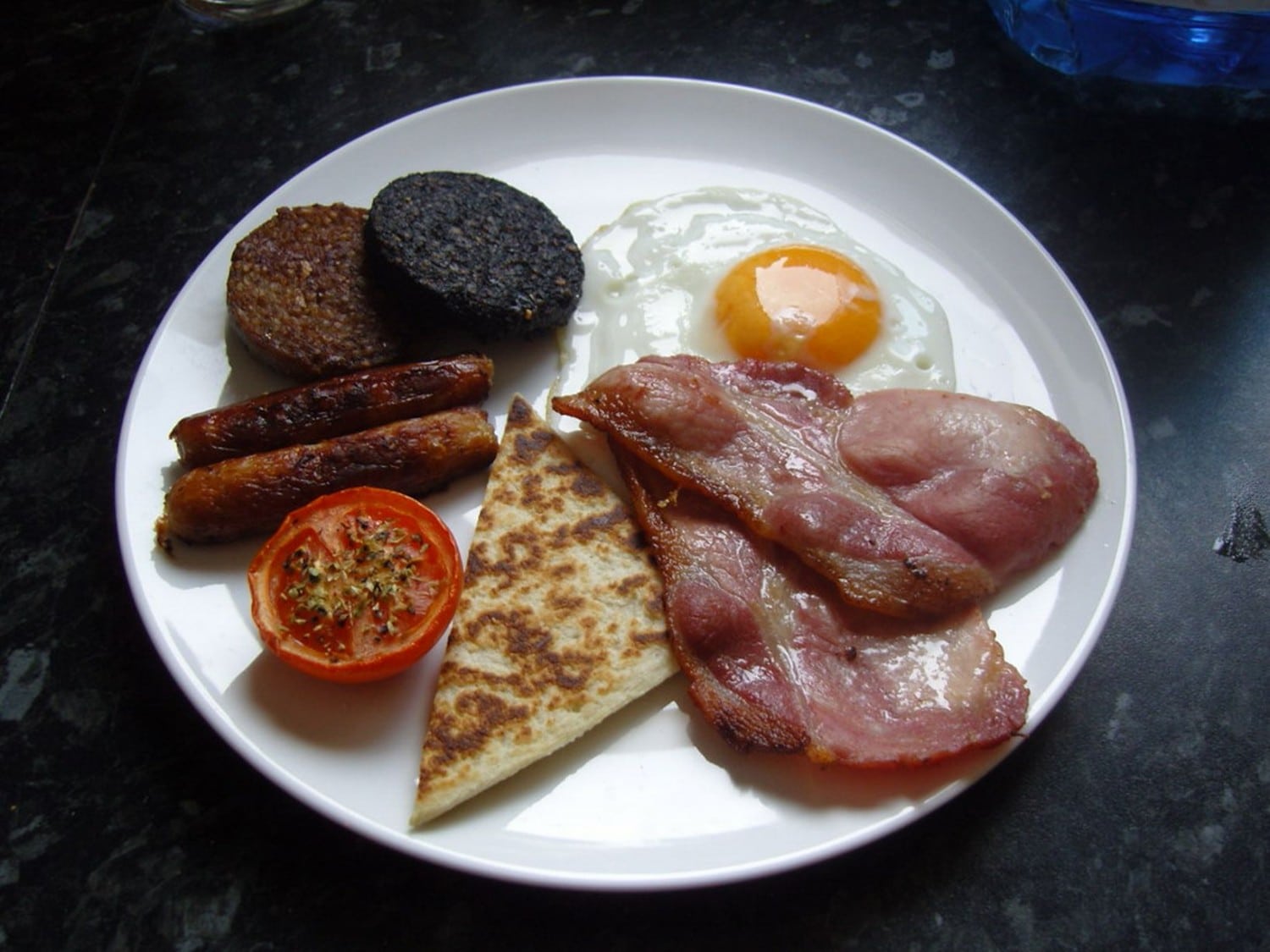 5. By putting the dinner in 'the ding' you mean the microwave
6. By going 'out out' you are going drinking in a nightclub, by 'out' you mean a pub and you can't say you are going 'out' if you are not doing either of these activities.
7. By getting a 'shift' you don't mean getting extra hours at work, you mean snogging someone.
8. You probably won't have many phone calls without saying bye a lot of times
9. Everyone gets offered tea upon entry in a household, if you don't you are shocked!
10. Going to the bar for "one drink" really means having an all weekend bender
11. The dissapointment felt when opening these tins
12. The bar is now closed and everyone goes home.
13. When you say "no offence" you are about to say something that will offend
15. A meal without potatoes? What??
16.We should never have to explain a Father Ted quote. Ever.
17. This welcome
18. You are used to headlines like this
19. It is polite to say no to food or money straight away…especially when you want to say yes!
20. "JESUS, MARY AND JOSEPH!"