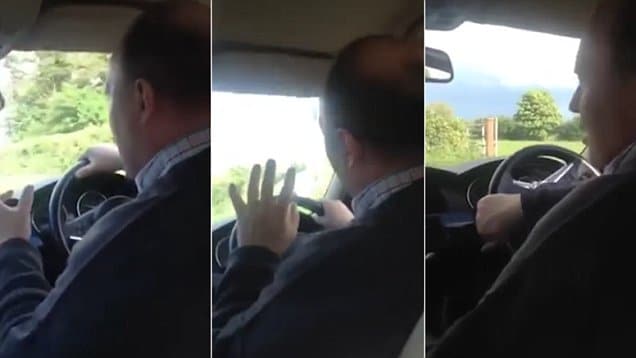 This is the funniest bicker you'll ever see. You'd almost think he was married to the Sat Nav woman!
A Tipperary man, Declan Flannery, was simply trying to tell his Sat Nav to point him in the direction of Cloughjordan. However, a common problem for the Irish is not being understood by voice recognition software and Declan experienced this for himself.
His frustations were evident as he shouted at the Sat Nav and it was hilarious. Lucky for us, someone was in the back of the car to record it for the world.
With quotes such as "it's the greatest hape of Shite!!!" it's hard not to laugh at this classic video.
Watch the video below: