The stakes are high this Halloween. Here are the top ten hilarious Irish Halloween costume ideas if you really want to make an impression.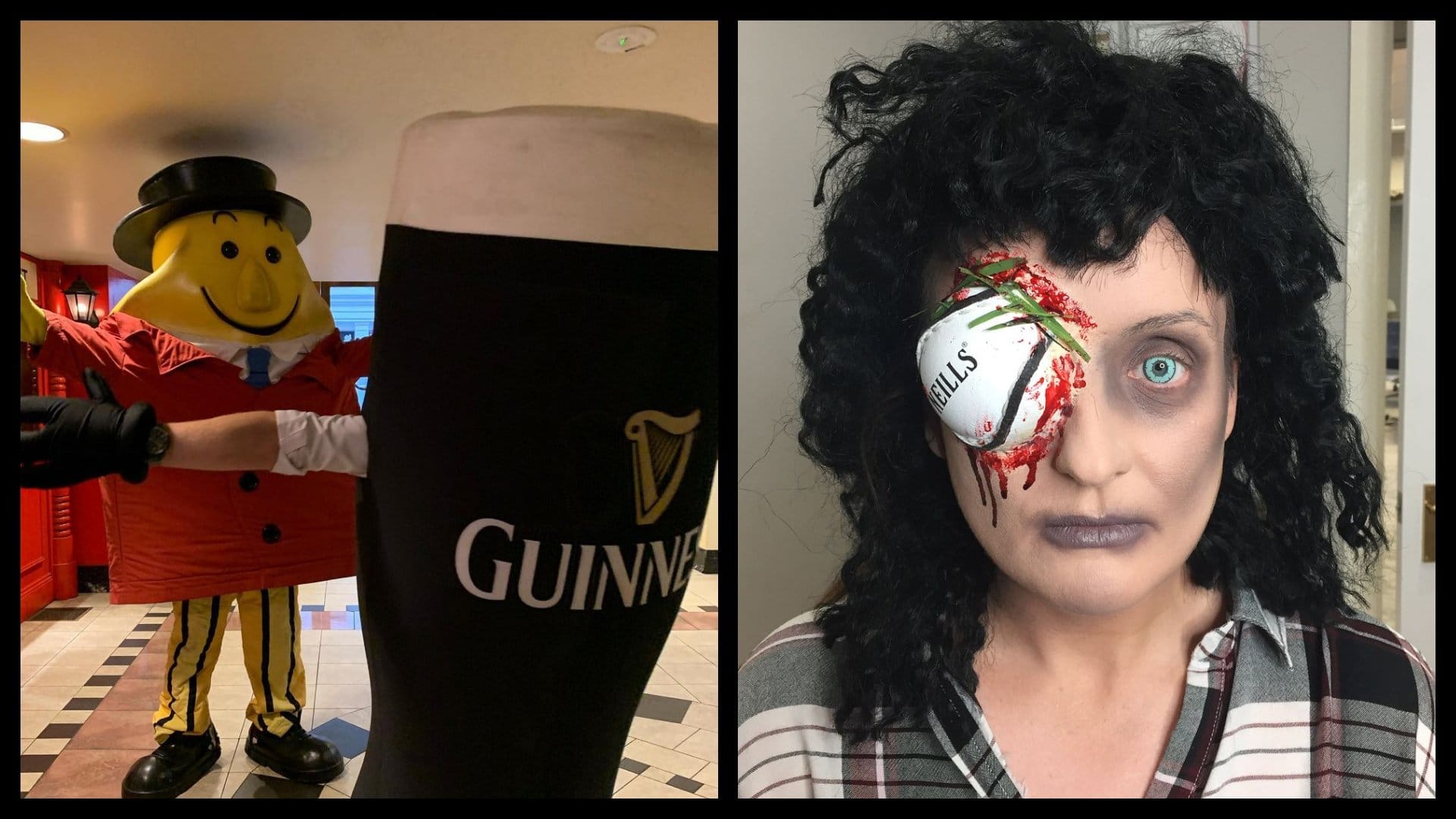 Halloween has deep roots within Ireland, and over the years, traditions have developed throughout the country.
Nowadays, there's no better way to celebrate than taking the crown for the funniest and most creative Halloween costume at the party.
If you're from Ireland and love Halloween, you really can do both. Roll up to the party in one of these hilarious Irish Halloween costume ideas, and it's sure to be a winner.
10. Irish nun – nuns have all the fun
Channel your inner Sister Michael from Derry Girls with this classic Irish choice of attire. Whether you go for the holy or more terrifying image, dressing up as a woman of God is sure to be a hit.
Don't forget the rosary beads.
9. Gaelic player – low effort, great impact
If you're a fan of the sport and you know someone you can nick a kit from, this is the perfect Irish Halloween costume idea.
Simple, classy, and a great talking point, you'll be able to spot your fellow Gaelic players from a mile away at the party.
But best to remember that your knees might be cold if you're heading out on Halloween.
8. Guinness – one of Ireland's most iconic symbols
If you're worried about being cold, why not let one of Ireland's most iconic symbols keep you warm? Dressing up as a giant pint of Guinness is sure to gain you respect at any party.
If you're looking for some hilarious Irish Halloween costume ideas, what better embodies our culture than a large, godly pint of the black stuff?
7. Irish dancer – jig your way to the party
First, there was the Monster Mash. Now, there's the Riverdance.
Straighten your arms and curl your wig, for the Irish dancer is sure to be a hit as one of the most hilarious Irish Halloween costume ideas. Learning a jig before the Halloween party is optional.
6. The Pope – channel your godly side
The Pope is one of the most influential figures in the world and is now the inspiration for one of the best Irish Halloween costume ideas.
Even the godliest of us want to celebrate Halloween in style, and this is sure to get those around you talking.
We must admit, though, like the nun costume, it's probably best to take care of where you rock up with this costume, as it may not be well-received.
5. The Pogues – for the drunk, dishevelled group costume
Whilst you might associate this iconic Irish band more so with Christmas, you'll see that it's Halloween where The Pogues comes out to play.
Grab your friends, some sunglasses, and perhaps a bottle (or two) of whiskey.
Best to stay out of trouble if you find yourselves out, though, as you don't want to recreate Shane McGowan's infamous smile after a Halloween brawl.
4. Mr Tayto – one of the most hilarious Irish Halloween costume ideas
One of the most famous figures in Ireland is coming to a Halloween party near you.
Mr Tayto is not just a cartoon potato; he is an Irish businessman who is revered and respected throughout the entire country for his crisp empire.
Grab a friend, and you can decide between you both. Who gets to be Mr Tayto, and who becomes the bag of Tayto crisps?
3. Dougal from Father Ted – Irish, clueless, and iconic
One of our favourite characters from the beloved Irish series and a classic choice for any Halloween dress-up party.
Start with a jumper and a collar, and away you go. Or, if you really want to go all out, grab a milkman's hat and a bottle of milk and recreate one of Father Ted fans' favourite scenes.
2. Conor McGregor – no shirt required
If you're looking to make an entrance this Halloween, take on the swagger of the UFC double-champion Conor McGregor.
Forget the shirt; all you need are the gold chains, the champagne, and perhaps an attitude that would shame any Irish mammy.
1. Irish Mammy – a sheer winner at any Halloween party
Speaking of Irish Mammies, it's one of the most important women in our lives that tops the list of hilarious Irish Halloween costume ideas.
Everybody can relate to the sharp attitude, caring gestures, and witty one-liners. Grab a bit of that sass along with a cardigan, stockings, and glasses placed on the nose.
Just make sure she doesn't catch you at it.