Follow in the footsteps of McDreamy as he explores the Emerald Isle between filming scenes.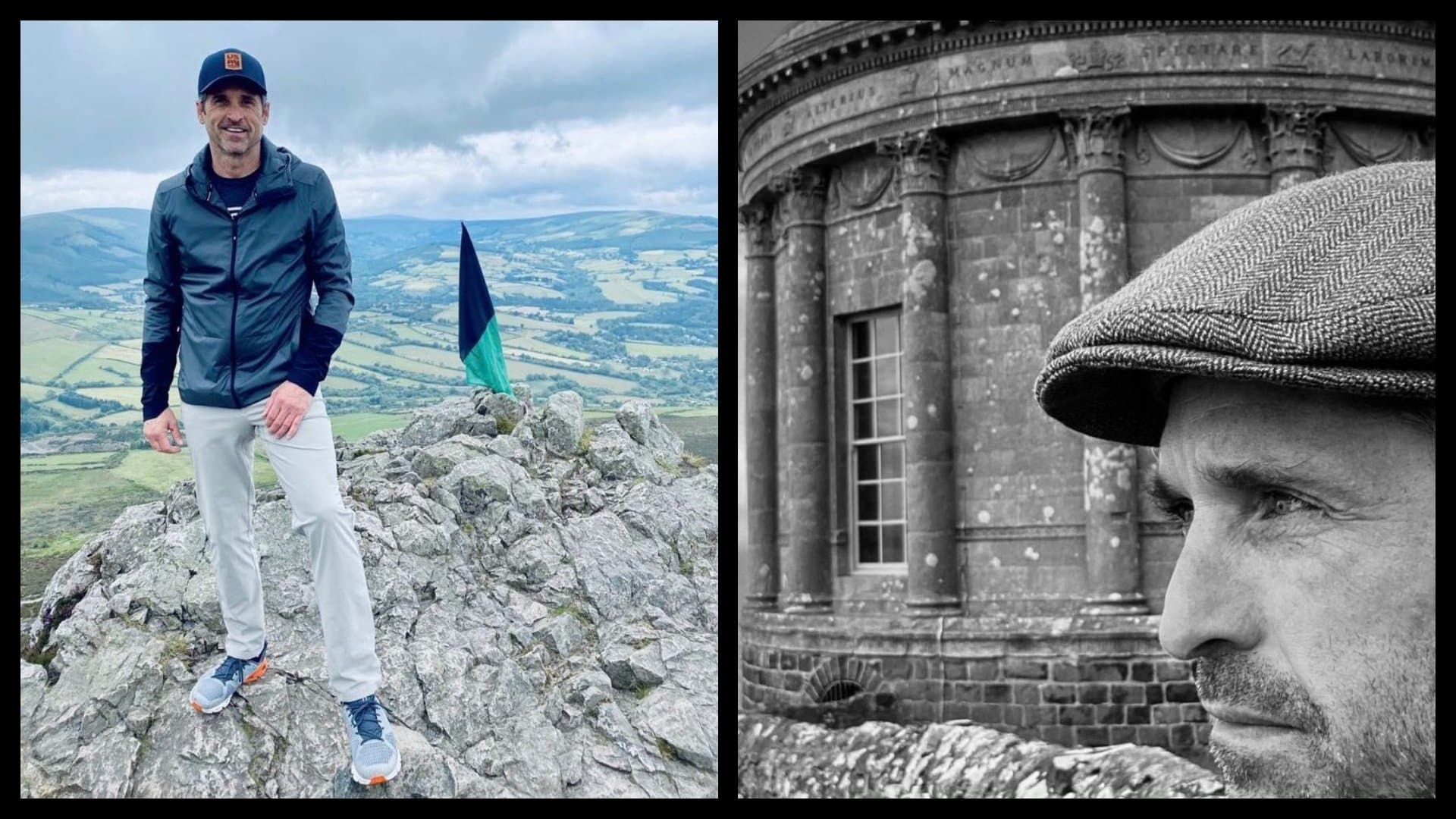 Earlier this summer, filming began in Ireland for Disney's Enchanted sequel, Disenchanted. This live-action musical fantasy film is starring Amy Adams and Patrick Dempsey.
With much of the filming taking place between Dublin and Wicklow, the actors have been out exploring what the Emerald Isle has to offer.
Patrick Dempsey is most well-known for his role as Derek Shepard, also known as McDreamy, in the hit medical drama television series Grey's Anatomy. Patrick has taken to Instagram to show off some of the places he has visited while in Ireland.
Here are ten places Patrick Demspey has visited in Ireland that we think you should see too!
10. Dalkey Island, Co. Dublin – an uninhabited island
Patrick Dempsey took to his Instagram stories to share some of the Dalkey Island's very own goats. Here, he explored the ruins of a 16th-century church, a cairn burial, and Martello Tower.
The stories of Patrick Dempsey in Ireland were accompanied by the caption, "Rowed over to the island today!".
Address: Dalkey Island, Co. Dublin
9. Coleraine, Co. Derry – a hidden gem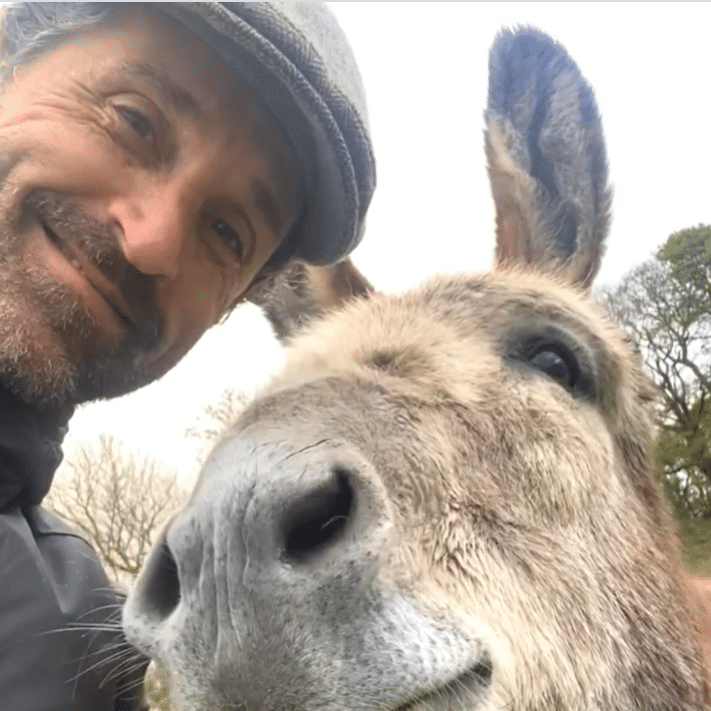 Before filming commenced, Patrick spent two weeks staying at the house of a local businesswoman. He took a particular fancy to his host's donkey, Neddy, who he shared some snaps of.
This town is perfectly suited to exploring lots of what is on offer in Northern Ireland.
Address: Coleraine, Co. Derry, Northern Ireland
8. Bray Head Walk, Co. Wicklow – for a picturesque walk
After having hiked the moderate Bray Head Walk, Patrick took to Instagram to share a pic.
With views of Bray Beach and the surrounding area and the views from Bray Head Cross are truly jaw-dropping. Just imagine enjoying a hike and running into McDreamy himself!
Address: Newcourt, Bray, Co. Wicklow
7. Mussenden Temple, Co. Derry – a dramatic location
Built in 1785, Mussenden Temple is set on a spectacular 120 ft (36.5 m) high clifftop above the Atlantic Ocean. Sharing three black and white photos, Dempsey displayed this magnificent Ireland location in all its glory. 
Address: Sea Coast Rd, Coleraine BT51 4RH, United Kingdom
6. Sugarloaf Mountain, Co. Wicklow – a great beginner's hike
Tempted by the beautiful mountains on a day off from filming, Patrick climbed the Sugarloaf Mountain in Wicklow.
Standing 1,644ft (501m) tall, the views from this peak include the Bray to Greystones coastline. The images shared were accompanied by the caption, "Climbed Sugarloaf. It has been calling me, and today I answered! haha".
Address: Sugarloaf, Co. Wicklow, Ireland
5. Powerscourt Waterfall, Co. Wicklow – an impressive natural beauty
Next up on our list of locations Patrick Dempsey has visited in Ireland is Powerscourt Waterfall.
Part of the filming for Disenchanted took place here. This is Ireland's highest waterfall and a bucket list location for all visiting Ireland.
Nestled at the base of the Wicklow Mountains, the waterfall is truly an impressive work of nature!
Address: Powerscourt Estate, Enniskerry, Co. Wicklow, A98 WOD0
4. Victoria Hill, Co. Dublin – for views of Wales
Standing 502 ft (153m) tall, Victoria Hill has a beautiful obelisk on the top.
Offering views of Killiney, Dalkey, and the Irish Sea, this hike impresses all who climb it. On a clear day, you can often catch a glimpse of Wales across the Irish Sea.
Address: Killiney Hill, Scalpwilliam, Dublin
3. Merrion Square Park, Co. Dublin – home to literary heroes
Nestled in the heart of Dublin City, Merrion Square has inspired people for centuries.
Two of Ireland's greatest writers, W.B. Yeats and Oscar Wilde, are amongst those who spent part of their lives here.
Dempsey shared a picture of the Oscar Wilde statue in the park here with the caption, "The smallest act of kindness is worth more than the grandest intention".
Address: 1 Merrion Square E, Dublin, Ireland
2. Leo Burdock's, Co. Dublin – Dublin's oldest chipper
It appears that Patrick was in the know-how after paying a visit to one of Dublin's finest takeaways.
It is not uncommon to see a long line here as their mouthwatering fish and chips are truly the best around. Dempsey's Instagram post was accompanied by the caption, "Bleeding Deadly!!". We couldn't agree more.
Address: 2 Werburgh St, Christchurch Pl, Dublin, D08 HC82
1. Enniskerry, Co. Wicklow – for an enchanting setting
The beautiful town of Enniskerry has been completely transformed into a village out of a fairytale.
This is where most of the filming is taking place, so much so that all the shop fronts look like something straight out of a Disney film — literally!
Patrick Dempsey has been spending a lot of time in this part of Ireland during filming. So it's no surprise locals are itching to catch a glimpse of this Hollywood heartthrob.
Address: Church Hill, Enniskerry, Co. Wicklow