Ireland has produced some really incredible things. However, there are definitely some things we should apologise for.
It's no secret that Irish people are loved and adored worldwide.
You can't bump into an American without them telling you their entire lineage just to prove that their mum's granny's gardener really was Irish!
However, there are some things, and some people, that have come out of Ireland that we really truly can't claim to be completely proud of.
So, without further ado, here are the top ten things Ireland should apologise for.
10. Jedward – is it the hair?
I'm sorry, boys, but it has to be said. The identical twins from Dublin first made their way into our vision on The X Factor in 2009.
Is it the hair, the songs, or their Eurovision performance that we should apologise for? I don't know, so we'll just apologise for all of it.
9. Wild Mountain Thyme – if you've seen it, you know
Now, for this one, we don't know if we should be apologising, or if the makers of the film should be apologising to us.
Wild Mountain Thyme is genuinely the most embarrassing film we've seen in years. To the credit of Ireland, though, it was written and directed by an American.
Regardless, as a portrayal of Ireland, we must profusely apologise. What business did Christopher Walken ever have attempting that Irish accent?
What's worse, Jamie Dornan, an Irishman, couldn't muster the accent of his neighbours to the south.
8. Ryanair – we can't say sorry enough
To anyone who's ever flown with Ryanair, we apologise. Whether it's the flight delays, the rock-hard seats, or the smug, triumphant music they play when you land, we apologise.
Not to mention that you now have to PAY to sit next to your travel companion. Ridiculous.
7. Larne – *sigh* what can we say?
We don't think much more needs to be said, really. We're just sorry for Larne, that's it.
6. The weather – we're sorry, but we can't help it
The weather is definitely one of the things Ireland should apologise for.
Although it may be out of our control, we are sick of constantly feeling sorry for a group of tourists who are huddled together under an umbrella, looking miserable while trying to enjoy some tour.
We know all too well that they're thinking, "Where are the beautiful green landscapes, the rainbows, the happy smiling faces?".
5. Conor McGregor ‒ we're really, truly sorry
Conor McGregor is as flashy as they come and certainly one of the things Ireland should apologise for.
He's had to live up to his on-stage persona far too much by being overly arrogant and aggressive, and, for that, we apologise.
4. Tom Cruise in Far and Away – we sighed once, we'll sigh again
Far and Away is one of the most ridiculous representations of Ireland there has ever been on screen.
Again, though, it comes from an American director and a Canadian screenwriter, so we can't take full responsibility.
However, just hearing Tom Cruise's stereotypical Irish-Leprechaun attempt at an accent, we must apologise out of sheer embarrassment.
3. Cornelius Horan – the former Irish priest who ruined the 2004 Olympics
One of the things Ireland should never stop apologising for is former priest Cornelius Horan, for his acts in 2004.
He disrupted the Olympic Marathon race when he ran onto the course dressed in a kilt and pushed Brazilian runner Vanderlei de Lima, who was in first place with 15 minutes to go, into the crowd.
In turn, de Lima ended the race in third place. Cornelius Horan almost certainly cost him the race and the chance to take home the gold medal. A total injustice, and we, the Irish, are very sorry.
2. Irish dancing – not everyone can do it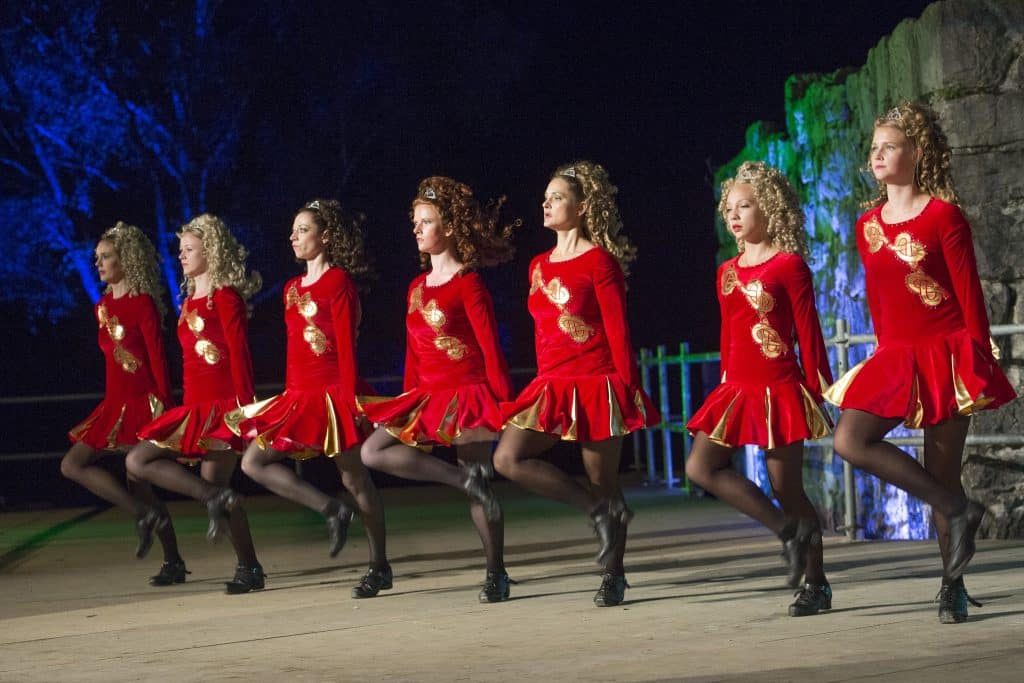 Now, we're not apologising for the beautiful dance that is Irish dancing.
No, we're apologising for those who, when asked, "Can you Irish dance?", nod their heads and proceed to jump up and down, feet flailing, completely butchering it.
Most of us Irish have definitely been in this situation when we're abroad. We just want to be as Irish as possible.
1. St Patrick – our patron saint, a bed of lies
Last on our list of things Ireland should apologise for is St Patrick. As everyone knows, St Patrick is the patron paint of our mighty land.
He's the guy who chased all of the snakes out of Ireland, right? WRONG! Research shows that snakes never even occupied the Emerald Isle in the first place.
So, there you go. Our beautiful day of celebration is founded on a bed of lies. We can only apologise.
Disclaimer
This article is satire. We do satire articles because it is great craic and Irish people love it! Articles in this section are spoof articles which should not be taken as the truth, nor are they are intended to offend.