An Irish Christmas just wouldn't be the same without an Irish mammy; just look at all the great things that they do.
Irish mammies are in a league of their own in general, but they just knock it out of the ballpark at Christmas. They almost turn into superheroes.
Many of us would agree that it just isn't the same without the Irish mammy around on Christmas; even if someone else thinks they can do better, they just can't compete.
We are so thankful for our Irish mammy's this year, and most of us cannot wait for that ultimate meal of the year, but that's just one thing from our list.
So let us check out the ten things Irish mammies do best at Christmas.
10. Get the house spic and span – the December spring clean
In the weeks leading up to Christmas, you better stay out of her way because it is time to get the house Christmas ready.
This is like a spring clean on steroids, so maybe trying to help in this scenario might not be the best idea. This is one of the best things Irish mammies do best at Christmas.
9. Bring the family together – the best thing about Christmas
It's the time of the year when the family who haven't seen each other all year, or perhaps in years, finally reunite to celebrate.
Generally, this is all down to the Irish mammy who makes it all happen. To her, nothing says Happy Christmas like having all her loved ones around her.
8. Stock up on snacks – a grocery shop like no other
If you ever want to see something incredible, watch an Irish mammy as she stocks up for Christmas.
You'll find multiple trolleys full of selection boxes, tins of biscuits, boxes of crisps, and copious bottles of alcohol.
She knows how to throw a festive party, and this is why it is one of the things Irish mammies do best at Christmas.
7. Manage to get all the Christmas shopping done – no one is left out
No matter how big the family is, one of the things Irish mammies do best at Christmas is getting all the Christmas shopping done with ease.
They are well-prepared, ordering months in advance, making lists, and doing their click and collects so no one is left without. Ah, Bless!
6. Get merry – one sherry, two sherries, three sherries, floor
Even for the mammies that don't drink during the year, they will have a couple of festive drinks to celebrate the occasion with family and friends, and rightly so!
They deserve a great time full of merriment.
5. Christmas baking – treats for the family
One of the ten things Irish mammies do best at Christmas has to be Christmas baking.
Cakes, biscuits, scones, and puddings are just unbeatable at Christmas in an Irish household.
4. Create a cosy atmosphere – it's all about the winter vibes
At Christmas, mammies will always have the candles lit, the fire burning, and cosy blankets and pillows around the place to make us feel cosy on a festive winter's night.
She might even provide the tea and biscuits as you watch your favourite Christmas movie together.
3. Makes time for everyone – the kindest of them all
This superwoman manages to make time for everyone at Christmas, and she makes it look so stress-free, despite all the prep that is going on behind the scenes.
The Irish mammy is the epitome of love and kindness, and at Christmas, she exuberates this to the maximum.
2. Decorate the house – everything has its place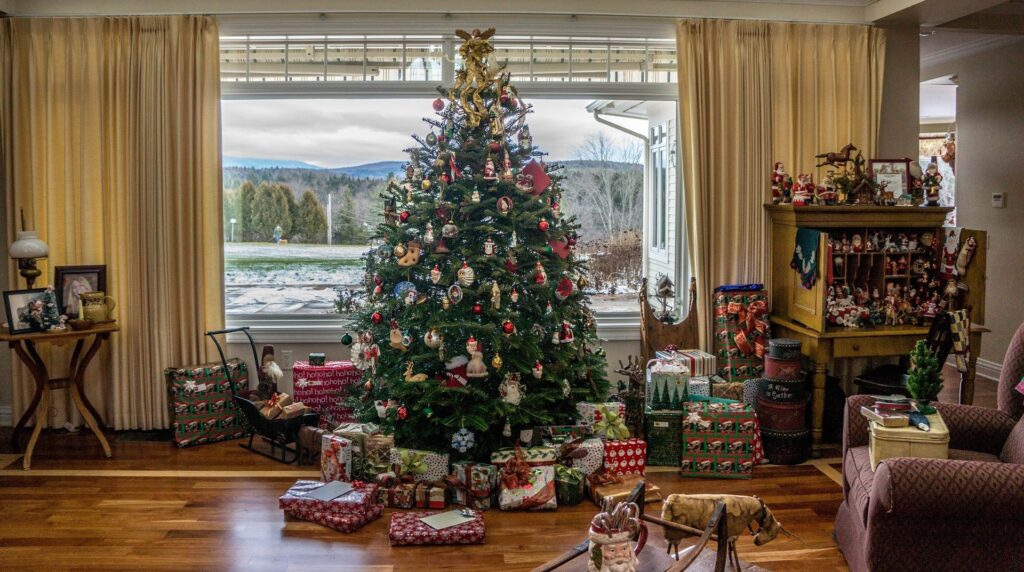 Many Irish mammies are particular about how the house should look at Christmas, so it is unlikely she will allow you free reign of the decorations.
Leave it to mammy, she will have the house as festive as ever, and she might even let you help put a bauble on the tree if you're lucky.
1. Make the ultimate Christmas Day Dinner – what it has all been leading up to
Of course, this has to be our number one spot, because let's face it, Irish mammies are absolute champions when it comes to making the best meal of the year.
They take weeks to prepare and plan what they are going to cook and take into account everyone's food preferences.
So, if we didn't know this already, it is safe to say that the Irish mammy has supernatural powers, especially at Christmas time.
So let us all be thankful for all the things Irish mammies do best at Christmas this year!