These delicious and warming Irish drinks are the top five accompaniments for your cosy winter evenings as the cold starts to set in.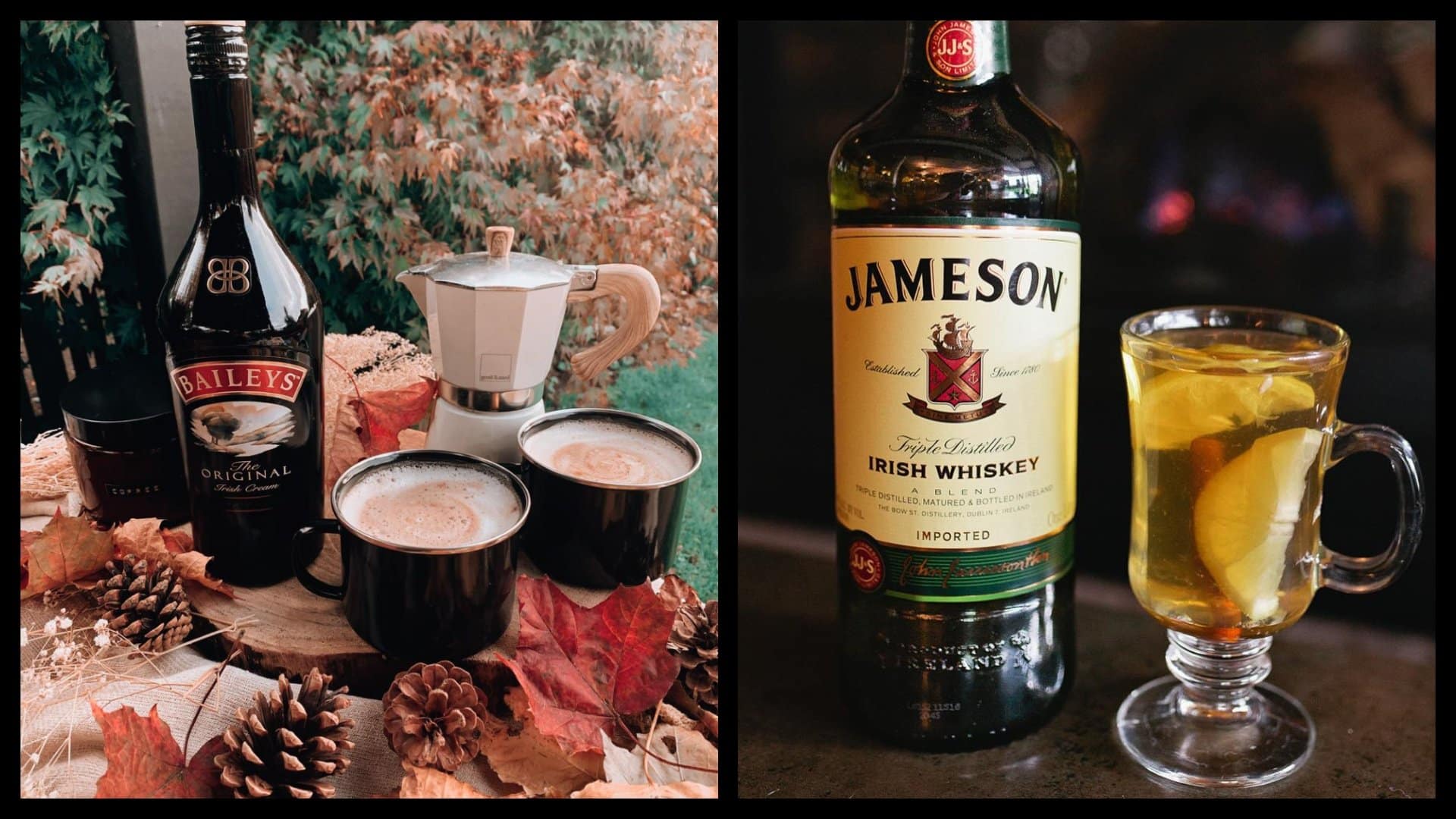 It's that time of the year again when the evenings get longer, the days get shorter, and the weather gets that little bit chillier.
So, what is better than getting snug with a hot Irish drink to keep you cosy on a winter's night?
Sometimes we forget to just stop what we are doing, relax, put our feet up, and take that well-deserved me-time once in a while without feeling guilty for it.
Just like that cosy feeling that a steamy bath gives us, a hot Irish drink does just the same.
Let us give you some winter evening inspiration with our top five hot Irish drink recipes to keep you cosy on a winter's night.
5. Baileys Coffee – an Irish cream coffee to tickle your taste buds
This is one of our favourite Irish hot drink recipes because you can really make it your own.
Whether you prefer rich coffee, cappuccinos, lattes, or mochas, this addition of Baileys Irish Cream will make your winter coffee extra special and extra tasty.
Follow the steps carefully, so the Baileys doesn't curdle but instead rises to the top. The recipe can be found here.
4. Butlers Hot Chocolate – take that festive feeling home
Every Irish chocolate lover knows Butlers, and one of the best things about winter in Ireland is strolling Grafton Street, doing some Christmas shopping with a rich Butlers Hot Chocolate in hand.
Now, however, you can make this in the comfort of your own home. Butlers have their very own hot chocolate melts, which you can prepare at home along with hot Irish milk.
For the ultimate indulgence, top your drink with some fresh Irish cream to make one of the best Irish hot drink recipes for this winter.
Their insatiable recipe is here.
3. Jameson Hot Toddy – the classic hot whiskey drink
Generally known as a hot whiskey in Ireland, the epic Hot Toddy is a perfect drink to sip on when the evenings are getting nippier.
The recipe includes a mix of whiskey, honey, lemon, cinnamon, and cloves, which makes it rather healthy really.
Because this age-old recipe has been around for decades now to help with any signs of a cold or flu, a glass or two of this will well and truly fix you if you're feeling under the weather.
Check out the best Hot Toddy recipe here.
2. Irish Coffee – the famous Irish cocktail
Doesn't hot coffee, Irish whiskey, sugar, and cream in combination sound just delicious to you? Well, it does to us.
That is why it is our number two on our hot Irish drink recipes list. It is also the reason it is a world-famous beverage pretty much any time of the year.
We think winter 2021 wouldn't be complete without a couple of evenings with a Christmas movie and a traditional Irish coffee.
You'll need some Jameson Irish whiskey, Irish cream, rich coffee, and sugar to sweeten; it's as easy as that! The ultimate recipe can be found here.
1. Baileys Hot Chocolate – the definition of comfort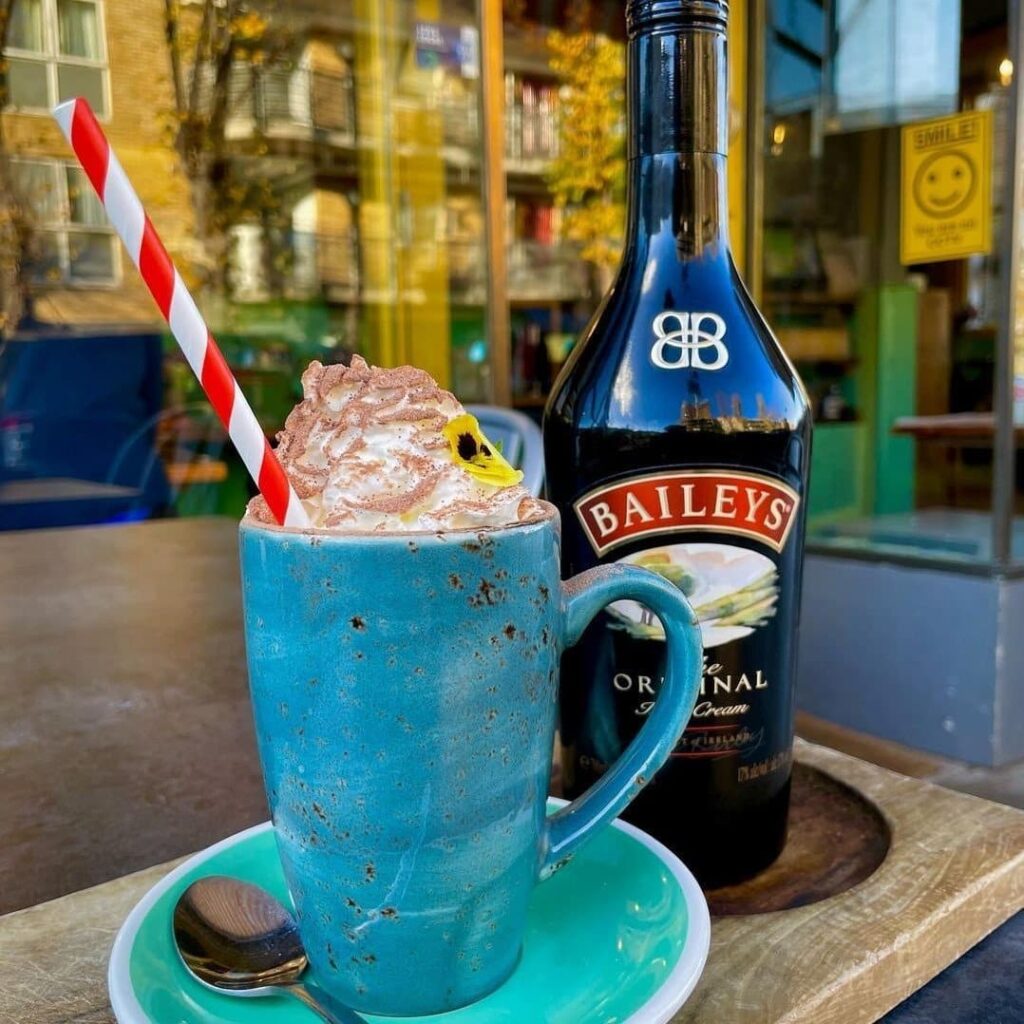 We have all seen those tempting Baileys ads with the whipped cream, sprinkles, and syrup drizzled over the top of the indulgent Baileys Hot Chocolate. But have you given in and made one for yourself yet?
Baileys Irish Cream is famous worldwide. It can be found on menus in the most remote places because it is absolutely divine.
It can be paired with coffee, hot chocolate, or drank on its own, making it so adaptable. However, our favourite is, by far, the classic Baileys hot chocolate topped with all things naughty and nice.
For this recipe, all you need is Baileys Irish Cream, hot chocolate mix/melted chocolate, whipped cream, chocolate sprinkles/chocolate syrup. Then, you can add anything sweet that your heart desires.
This is yet another one of our hot Irish drink recipes that you can find right here.
Now that we are coming close to Christmas, we can expect more festive nights in with the family, gatherings with friends, and, of course, rejuvenating 'me time' over the holiday period.
So why not try out one – if not all – of these hot Irish drink recipes to keep you cosy on a winter's night? You won't regret it!