Ireland has always been a nation famous for its storytellers. So, perhaps it should come as no surprise that there are so many great options to choose from these days for Irish podcasts.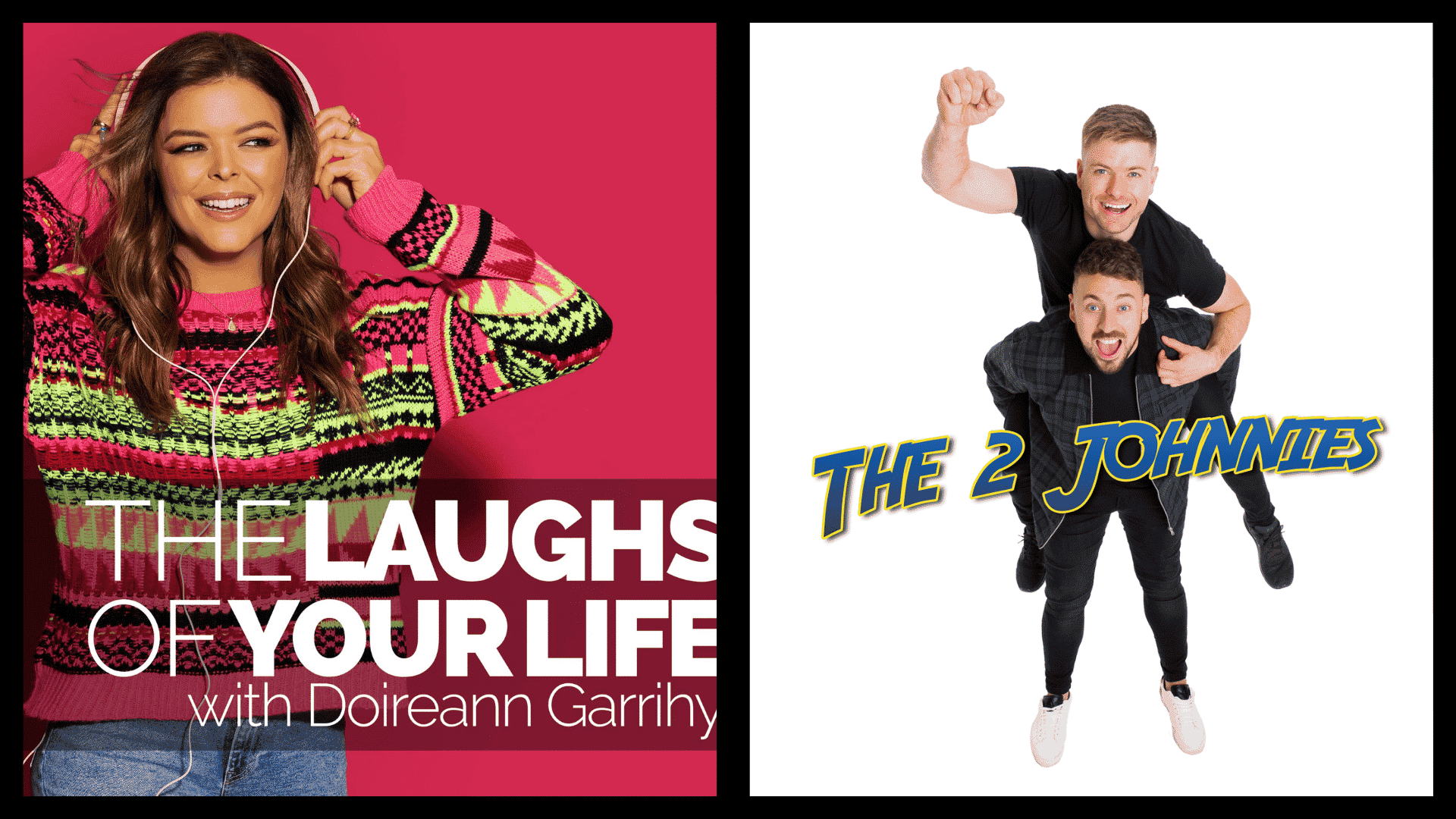 Podcasts have been rapidly growing in popularity worldwide in recent years, and Ireland is no exception, with many great Irish podcasts being produced every day.
From sports podcasts to comedy podcasts and everything else in between, you will always find an Irish podcast that will suit your fancy no matter your interests.
Today, we will reveal the top five Irish podcasts you have to listen to.
5. The Tommy, Hector, and Laurita Podcast – like listening to a group of friends
If you are looking for a podcast that makes you feel like you are just sitting down with a group of friends and having the craic, then this podcast is for you.
The Tommy, Hector, and Laurita Podcast sees Irish comedian Tommy Tiernan sit around a table with his school pal and TV personality Hector O'hEeochagain and Mayo woman Laurita Blewitt in a garden shed in the West of Ireland.
This intimate setting and the familiarity among the hosts create a fun and carefree atmosphere where the conversation flows and flows. Thus, making this one of the Irish podcasts you have to listen to.
4. The Blindboy Podcast – funny and thought-provoking
The Blindboy Podcast by Rubberbandits member Blindboy Boatclub has become one of the most popular and most-listened-to podcasts in Ireland.
As Blindboy Boatclub is both a comedian and social commentator, he is not scared to use his podcast as a platform to explain his views on Irish society.
Naturally, his podcast can delve into various deeper topics for a serious chat. Meanwhile, it also includes some light-hearted sections, such as short fiction pieces, interviews, and general comedy.
This is one podcast that is genuinely thought-provoking and will always leave you with something to ponder about.
3. The Green Machine Podcast – the ultimate Irish soccer podcast
The Green Machine Podcast is a must-listen for any true Irish soccer fans. Even just for anyone interested in the Irish sporting industry, this is a must.
The Green Machine Podcast covers all the latest Irish soccer news. It regularly takes listeners on a trip back through time with their retrospective looks at Irish soccer over the years.
You will always be guaranteed intelligent, blunt, honest debate and entertaining views from the guys at the Green Machine Podcast, who know everything there is to know about Irish soccer.
2. The Laughs Of Your Life – exploring the beauty of having a laugh
Doireann Garrihy is an Irish broadcaster who has a big fan following on Instagram, thanks to her impressions, chats, TV show, and just general observations on life.
In her podcast series The Laughs Of Your Life, Doireann interviews many well-known personalities from both Ireland and abroad. She invites her guests to speak about laughter.
The conversations mainly focus on people's first memories of laughter and memories of being laughed at. They also cover moments when they would cry if they didn't laugh.
These questions help the conversation in her interviews organically flow, and they always make for entertaining listening.
1. The Two Johnnies – the king of Irish podcasts
In first place on our list of the top five Irish podcasts you have to listen to is The Two Johnnies podcast. This one should need no introduction as the duo has become so popular.
However, maybe you happen to be in the minority and are unaware of the two lads and their podcast.
If so, this podcast, basically put, involves comedy duo and best friends Johnny Smacks and Johnny B, alongside their producer Maura, offering their reactions and opinions on many trivial topics, which will be sure to have your sides aching with laughter.
Since it launched in 2018, the Two Johnnies podcast has become Ireland's fastest-growing podcast. It consistently sits at the top of the Irish podcast charts.
Besides comedy, the podcast also touches on current affairs, sports, and even important social issues. They also interview a wide variety of famous people.
So, that concludes our list of top five Irish podcasts you have to listen to. Have you listened to any of them yet? And are there any others we forgot to mention?