There are plenty of things to do in Ireland if you are visiting, but gambling in Ireland is also worth trying.
Ireland is truly a beautiful place. This country is renowned for its culture, beauty, friendly people, pubs, and so much more.
What you may not know is that the gambling scene in Ireland is also worth checking out.
Ireland is known for various betting and gambling events, especially horseracing and many casino gambling games. So, if you'd like to find places in Ireland for a cheeky bet, here are some suggestions.
5. Killarney Racecourse, Killarney – for horseracing
Killarney is a town in Ireland famous for its premier tourist attractions. The biggest attraction is undoubtedly the Killarney Racecourse, where all the fun horse races are being held.
The racecourse is located on the outskirts of town, and it attracts high-class racehorses for races such as the Kingdom Gold Cup, the Ruby Stakes on the Flat, the Cair Rouge Stakes, and many other valuable races over hurdles and fences.
4. Ballybrit Racecourse, Co. Galway – for national hunt racing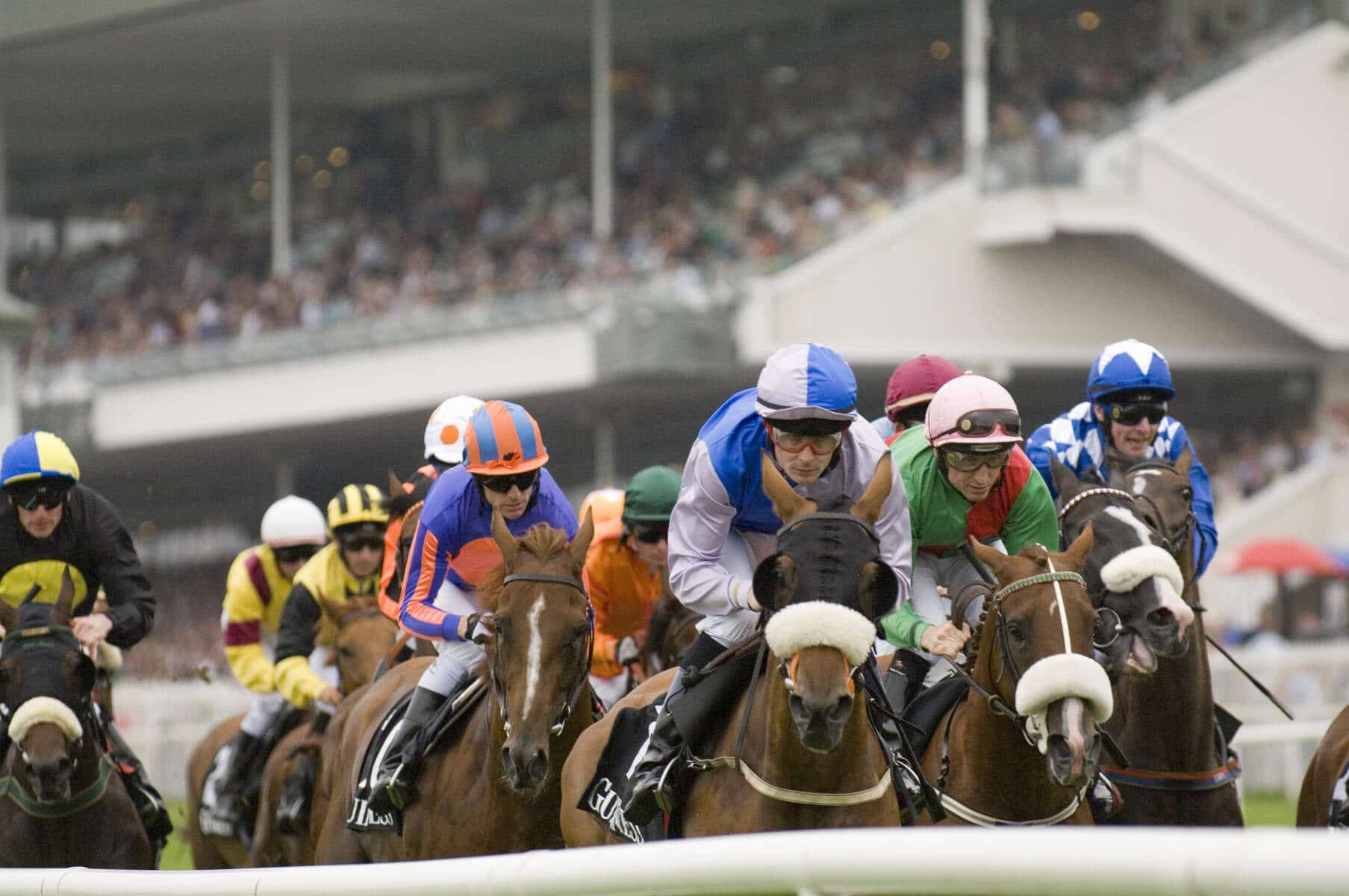 For all of you who love national hunt racing, with horses jumping over hurdles and fences, Galway is the place for you. Every August, this place comes alive for a seven-day festival where huge crowds come for racing during that week.
The Galway Festival is the favourite among many horse racing enthusiasts. What is more, this racecourse is known as the place where Pope John Paul II celebrated mass in 1979 when he visited Ireland.
3. Fitzpatrick's Casino, Co. Limerick – a well-established casino
Operating locations in Limerick and Dublin for over 30 years, Fitzpatrick's Casino is one of the best places in Ireland for a cheeky bet.
This popular casino is open 24 hours a day. It offers various slot machines, blackjack, poker, and auto roulette, all of which are available to play on request.
If you aren't already convinced, then you might want to know that this spot is an Irish Casino Awards Winner four years in a row between 2015 and 2018.
2. The Sporting Emporium – a Dublin favourite
This is definitely one of the top places in Ireland for a cheeky bet when in Dublin. This venue proudly carries the title of "Ireland's largest casino", and it certainly offers endless casino games. This includes slots, tables, and even virtual games for every visitor.
The Sporting Emporium is popular among both tourists and locals. Set in a perfect location, it is close to Grafton Street, the preeminent shopping destination in Dublin.
However, The Sporting Emporium is for members only, and it costs 25 EUR to register. You can even sign up in advance online before visiting, and you will get 30 EUR back in betting chips. But if you decide to sign up at the door upon your arrival, you will only get 25 EUR in chips.
1. Online gambling in Ireland – a great alternative
Even though there are dozens of casinos, racecourses, and sports betting places in Ireland, sometimes it is easier to gamble online.
This was the case for the whole of last year, and even maybe this one because most places allow fewer people inside or are closed due to restrictions. Luckily, when in Ireland, you can easily access Irish betting sites, place cheeky bets, and win big.
Many online casinos will offer great bonuses for newcomers. So, if it's your first time gambling online in Ireland, make sure to redeem those welcome bonuses and free spins.
Plus, you may even find some games online that are not available in land-based Irish casinos, maybe a game that you excel at, and win some great pocket money for your trip or stay.
Ireland has a rich history in gambling, and things haven't changed much. Yes, gambling is better regulated today than it was before but that only makes it more fun and safer.
So, if you are visiting Ireland or you're already there, check out some of these places in Ireland for a cheeky bet. Why not win some cash while having great fun?
Legal Disclaimer
We cover articles relating to many activities. Some of our articles showcase gaming and gambling as activities. While we do not take money for bets or own any gambling venues, we feel it is important that our readers know the risks of such venues or sites that we may mention in our articles. Gambling involves risk. Please only gamble with funds that you can comfortably afford to lose. See our legal disclaimer for more info.