The toughest prisons in Ireland contain a wide variety of criminals, ranging from fraudsters and gangsters to murderers and thieves.
While Ireland, in general, is an extremely friendly and safe country with citizens who have a welcoming nature, it does, like any country, have its own share of criminals, albeit a small amount of them.
The worst of these criminals are housed in some of the toughest prisons in Ireland.
These prisons are designed to not only house and rehabilitate its prisoners but are also intended to be impressive and secure structures which deter any attempted escapes and breakouts.
In this article, we will list what we believe to be the toughest prisons in Ireland.
Meanwhile in Ireland's top facts about the toughest Irish prisons
The Irish prison system is connected with the criminal justice system as a whole. There are courts, probations services, and then the Irish prison services. The latter is in charge of prison management.
There have been numerous efforts in Ireland to improve and reform the prison system. This includes such initiatives as mental health support, educational programmes, and reintegration services.
In particular to our list, Mountjoy Prison, for example, is one of the oldest in Ireland, having opened way back in 1850.
The St. Patrick's Institutions, which is mentioned on our list of toughest Irish prisons, closed in 2017 due to concerns about the vile treatment of young offenders.
Cloverhill Remand Prison in Dublin is mostly a remand a pre-trial detention centre. This is where those who await court and trial are held.
5. Cloverhill Prison – a purpose-built remand prison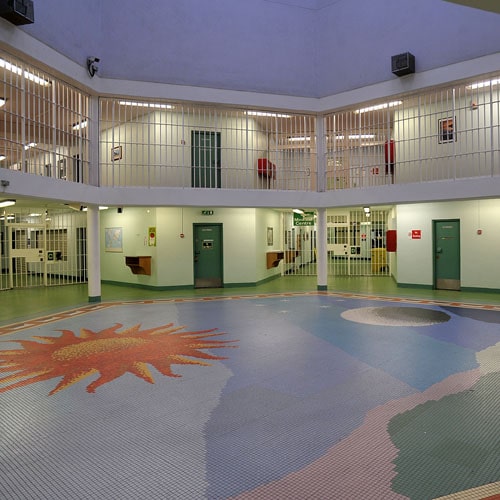 Cloverhill Prison was opened in 1999 and located in Clondalkin in Dublin 22. It is a medium-security prison for adult males that mainly caters for remand prisoners who are committed from the Leinster area.
Cloverhill Prison is adjacent to Wheatfield Prison with which it shares many services.
Cloverhill Prison is a purpose-built remand prison which houses mostly remand prisoners. It and the Dóchas Centre, which is a women's prison, hold 90% of people who are detained for immigration-related issues.
Related: For an intriguing read, check out our article on the top 5 Irish prison breakouts of all time, RANKED
4. Midlands Prison – one of Ireland's largest prisons
The Midlands Prison in Portlaoise, County Laois, is a medium-security prison that takes in prisoners 17 years old and above.
It has an operational capacity of 870 people, which is quite large compared to its counterparts and acts as the committal prison for counties Kildare, Carlow, Offaly, Westmeath, Kilkenny, and Laois.
The Midlands Prison was built near Portlaoise Prison, which it shares some facilities with it and was opened in 2000.
3. St. Patrick's Institution – home to young offenders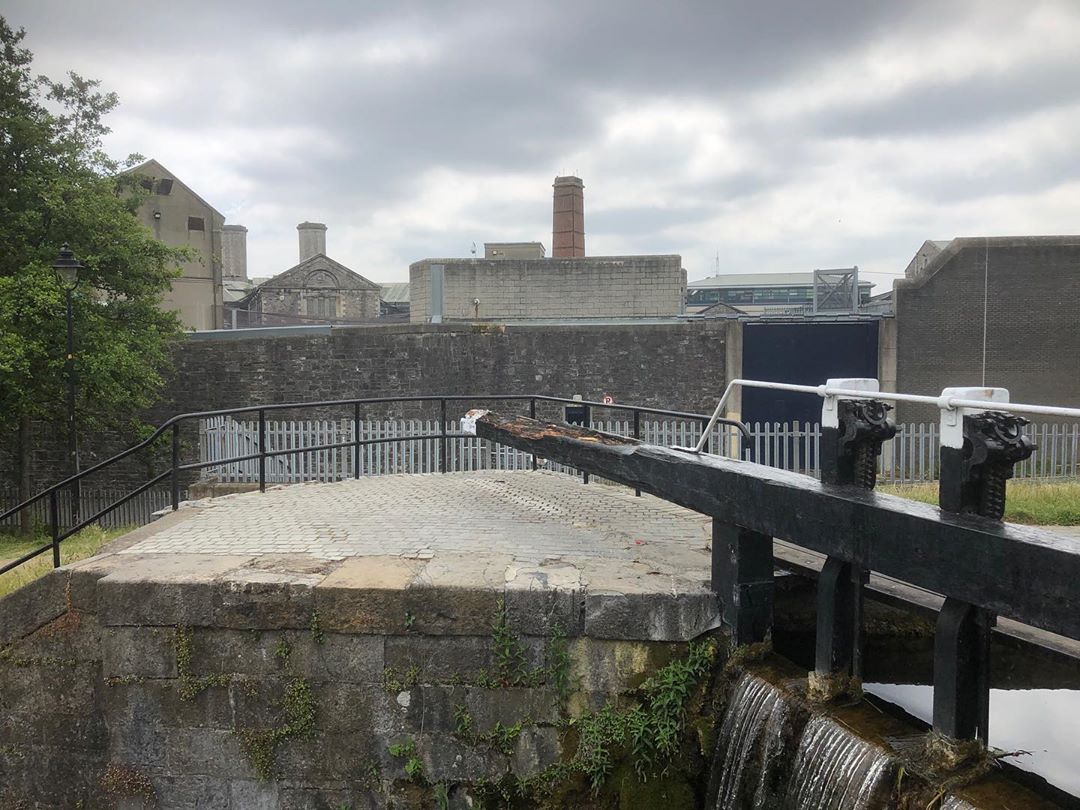 St. Patrick's Institution on North Circular Road in Dublin 7 was a penal facility specially designed for 17 to 21-year old males and currently has a capacity of 217 beds.
St. Patrick's Institution originally opened in 1956 when inmates from the Borstal in County Tipperary were transferred there.
In the last 20 years, an education unit was built as well as a special unit for boys aged between fourteen and sixteen years old.
While its prisoners are young, they have at times been as violent and unpredictable as older prisoners at St. Patrick's Institution has in the past had notoriously high assault rates despite the low number of prisoners it has.
2. Castlerea Prison – holds the majority of Connacht's prisoners
Castlerea Prison in County Roscommon is a medium-security prison for adult males.
Castlerea Prison acts as a committal prison for remand and sentenced prisoners in Connacht and also happens to take committals from other nearby counties such as Cavan, Longford, and Donegal.
It currently has an operational capacity of 340 people.
Castlerea Prison was first established as part of a system of district mental hospitals in 1939 and was converted into a prison in 1996 and has run as one ever since.
In 2013, Castlerea Prison was the most violent prison in the country with 115 assault by inmates being recorded.
Read more: Tough prisons cater dangerous people. Read here for the top 10 most dangerous criminals behind bars in Ireland, ranked
1. Mountjoy Prison – the toughest prison in Ireland
In first place on our list of the toughest prisons in Ireland is Mountjoy Prison, a medium-security prison for adult males.
It acts as the main committal prison for Dublin City and the overall county of Dublin, too.
Mountjoy Prison is commonly nicknamed as "the joy" and currently contains the largest prison population in Ireland. It holds some of the most dangerous criminals behind bars in Ireland.
Mountjoy has a long history as it was opened in 1850 and was first used as a place to hold men who were sentenced to transportation to Van Diemen's Land.
Mountjoy Prison has a dark and bloody history as a total of 46 prisoners, including a woman, were executed within its walls by hanging before the abolishment of capital punishment.
Many notable historical figures have also been held in Mountjoy Prison, such as playwright and IRA activist Brendan Behan, and the Fenian poet and author of the popular song "Rising of the Moon", John Keegan Casey. It is a suitable location for any of the most notorious Irish serial killers of all time.
SATIRE: Read our fun satire article – Success for North Dublin as accent voted 'sexiest' in Mountjoy Jail
That concludes our article on the toughest prisons in Ireland, are there any other Irish prisons that you think are tough enough to be included on this list?
Your questions answered on the toughest prisons in Ireland
If you have read our article and still have some queries you would like cleared up, not to worry! For here we have you covered, as we have put together in this section some of the most frequently asked questions on the toughest prisons in Ireland to us and from online.
Is there any high security prisons in Ireland?
Portlaoise Prison is a high security prison in Ireland. It is a committal prison for those sent to custody from the Special Criminal Court for males aged 17 and over.
How full are Irish prisons?
In February 2023, the Irish Penal Reform Trust (IPRT) expressed its concern that new figures showed the Irish prison system at full capacity. There are currently 4,416 prisoners in Ireland with only 4,411 beds.
What is the most famous jail in Ireland?
The most famous jail in Ireland is Kilmainham Gaol, where the leaders of the 1916 Easter Rising were executed. You can read more about it here.