Looking to test the luck of the Irish? If so, here are seven fun places for a bet around Ireland.
Ireland is a beautiful country. It is renowned for its friendly people, culture, pubs, and other amazing things.
What you also need to know is that the gambling scene is very friendly. Ireland is famous for different betting events, especially horse racing and casino games.
Horseracing is not only a well-loved but also a traditional sport, and people from Ireland love to watch and place bets on it.
Casino gambling is also popular with iconic games like Baccarat, Poker, and Blackjack mingling alongside state-of-the-art pokies and electronic Roulette.
Aside from online gambling websites that smart casino guide recommends, there are many fun places for gamblers to place a bet around Ireland.
If you would like to find fun places for a bet around Ireland, here are the best suggestions.
7. Killarney Racecourse, Co. Kerry ‒ try your luck on a horse
Killarney is a city in Ireland well known for its state-of-the-art tourist attractions.
The Killarney racecourse is the biggest attraction; it is the centre for fun horse races in the country and one of the most fun places for a bet around Ireland.
Located on the outskirts of Killarney, the racecourse attracts high-class racers from across the globe. 
The racecourse is home to some popular races, including the likes of Cair Rouge Stakes, Kingdom Gold Cup, and Ruby Stakes.
When you visit the Killarney racecourse during a race, you can back your favourite horse to win, as there are many reputable gambling venues that will allow you to do that.
Address: Ross Rd, Scrahane, Killarney, Co. Kerry, V93 KR0H, Ireland
6. Playland Casino, Co. Dublin ‒ a popular Dublin casino
Playland prides itself on its wide array of pokie machines. The venue is located in the O'Connell Street vicinity in Dublin.
To enter this venue, you need to register as a member, and the best part is that you can obtain a membership card right at the door.
Apart from pokie machines, card tables, electronic games, and roulette wheels are available for selection.
Drinks, hot snacks, and refreshments are available across opening hours. Thus, meaning this gambling destination provides a seamless casino experience, making it one of the most fun places for a bet around Ireland.
Address: 9 Talbot St, North City, Dublin 1, D01 RD25, Ireland
5. Leopardstown Racecourse, Co. Dublin ‒ a popular horse racing destination close to the city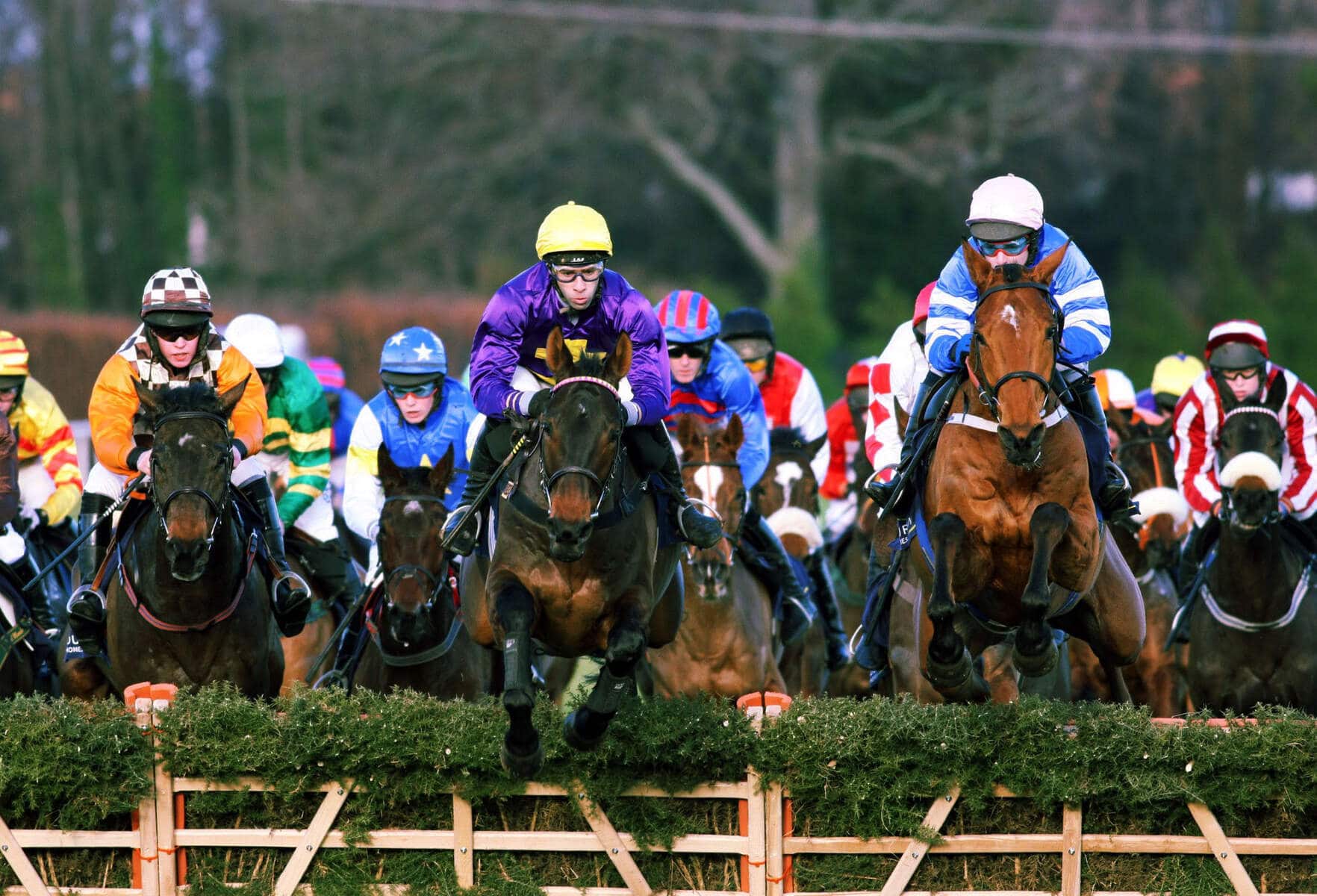 Leopardstown is another leading horse racing destination in Ireland.
With a worldwide reputation as being the finest racecourse on the Emerald Isle, it's no surprise that local punters consider it to be one of the top places to place a wager in Ireland.
The Irish Champion Stakes, Flat, and National Hunt racing occur at this venue.
And since it is close to the city, you can see why it's such a favourite destination for punters from all parts of the country and neighbouring countries.
Address: Leopardstown Racecourse, Foxrock, Dublin 18, D18 C9V6, Ireland
4. At the Bookies ‒ plenty to choose from
At the Bookies offers a friendly atmosphere to test your luck in terms of betting.
In this venue, you'll find low-key local sportsbooks and many mainstream commercial bookmakers.
The venue is always full of local players betting on just about everything, ranging from the Olympic Games and boxing to football and international song contests.
At the Bookies, visitors enjoy much fun with local Irish bookmakers.
3. Macau Complex, Co. Cork ‒ one of the most fun places for a bet in Ireland
Macao Complex is a classy, vibrant, and busy gambling establishment where visitors can enjoy all types of casino games.
The best part is that membership is free of charge, which is why it features in this list of the top places to place bets.
Gamblers can get their hands on a massive array of pokie machines of all sizes, themes, and shapes, as well as card and electronic Roulette games.
Macau Complex is located in Cork, a bustling city with a fun atmosphere and a lot of energy.
This is transferred into the Macau Complex, a destination that accepts players of all ages, starting from 18 years.
Address: 16 St Patrick's St, Centre, Cork, Ireland
2. Ballybrit Racecourse, Co. Galway ‒ the home of the Galway Festival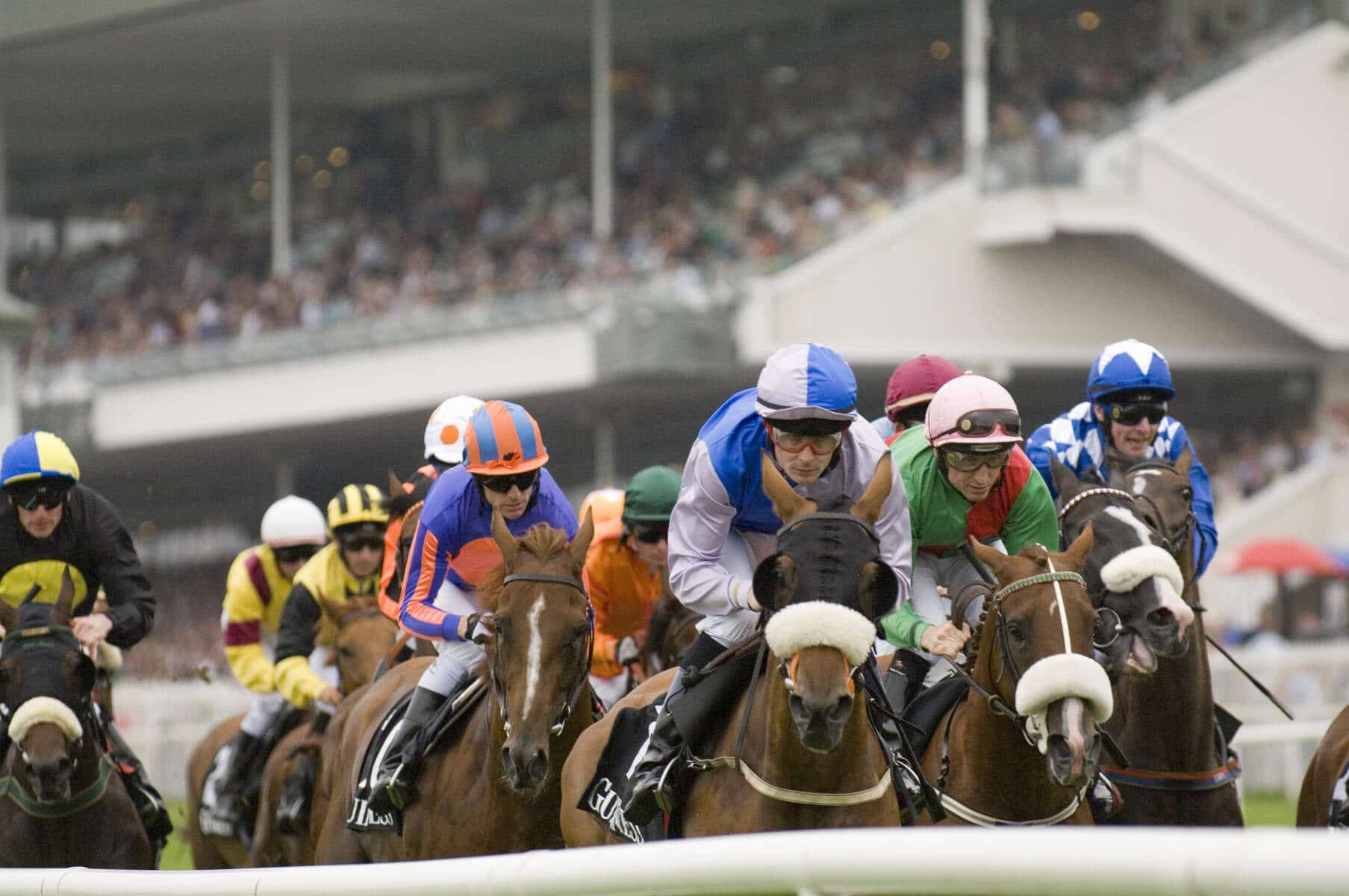 For all fans of national hunt racing, Ballybrit Racecourse is a perfect destination.
Every August, this venue comes alive for a seven-day festival where massive crowds come for racing.
As home to Galway Festival, Ballybrit Racecourse is the favourite amongst thousands of horseracing fans.
This racing venue is also popular since it's a place where Pope John Paul II visited in 1979 and celebrated a mass there.
Address: Ballybrit, Galway, H91 V654, Ireland
1. Online betting in Ireland ‒ a great option for all
Even though there're many racecourses, sports betting places, and dozens of casinos, sometimes gambling online is easier.
Punters from across the country can now access hundreds of online betting websites that industry experts recommend.
For example, when you visit the smart casino guide, you'll find a comprehensive list of companies that you can join and start placing bets online.
Experts have reviewed and ranked the companies. So, they offer the best gambling experience at some of the most fun places for a bet around Ireland.
They provide punters with the opportunity to make bets that can give them significant amounts of money while at the same time offering some of the best bonuses and promotions in the market.
To get started, you only need to access the official website of your favourite gambling site through smart casino guide and complete the registration process.
For sure, you will enjoy what these sites have for you. Try them out today.
Legal Disclaimer
We cover articles relating to many activities. Some of our articles showcase gaming and gambling as activities. While we do not take money for bets or own any gambling venues, we feel it is important that our readers know the risks of such venues or sites that we may mention in our articles. Gambling involves risk. Please only gamble with funds that you can comfortably afford to lose. See our legal disclaimer for more info.