You thought you knew everything about the Emerald Isle? Well, here are the top ten funniest facts about Ireland.
Being as old a nation as it is, Ireland has many well-known facts, and many not so well-known. We have decided to put together our list of the top ten funniest facts about Ireland to give you a good laugh. So, let's have a look!
10. We are obsessed with tea – sure, we think it's just tea-riffic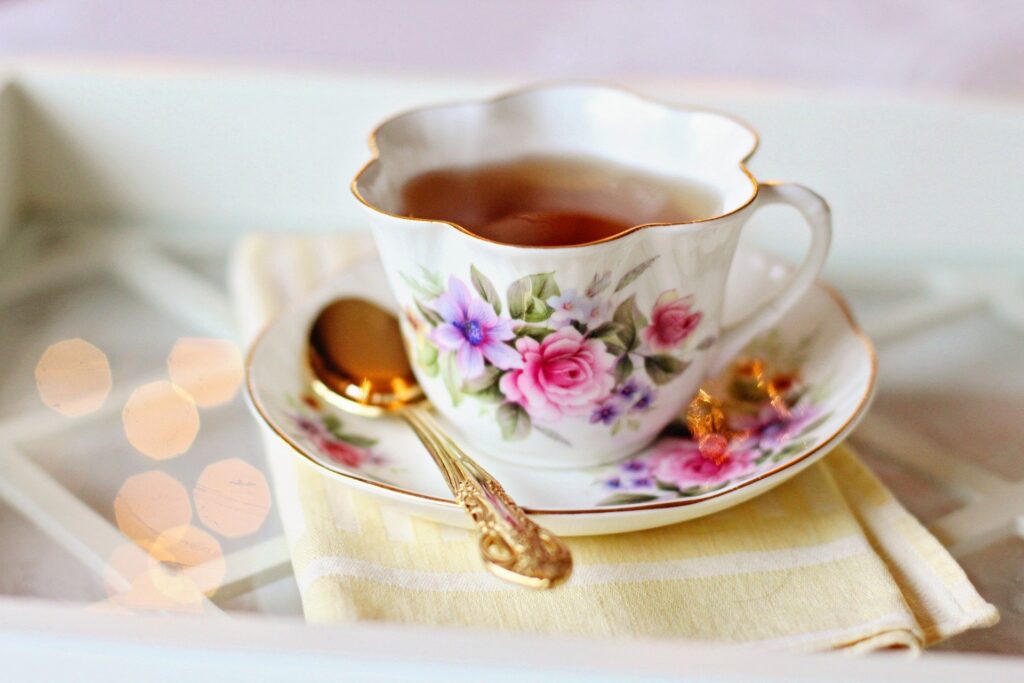 In Irish culture, a cup of tea will solve any problem.
Tea also makes an appearance when people have visitors over, are having a gossip, wake up in the morning, or need to de-stress after a long day.
Tea rules the country, and we'd be lost without it, so our obsession with the drink had to be one of the funniest facts about Ireland.
9. Prescription for condoms – gone are those days
Yeah, you read it right. Up until 1985 you actually needed a prescription for condoms.
It sounds mad in this day and age, but given our strict religious past, it kind of makes sense. But those days are well and truly gone.
8. We invented flavoured crisps – we think there should be a prize for this discovery
Yes, you can thank us later!
Salt and Vinegar, Cheese and Onion, Prawn Cocktail, you name it, we made it.
To this day, you will always find assorted crisp flavours anywhere you go in Ireland, way more than any other country, and it's because we love them.
7. 40 days and 40 nights… of rain – wet, wet, wet…
Rain is a sight known to everyone in Ireland, but we don't mind it because it keeps everything lush and green.
However, when it rains for 40 days straight, that's a different story. That was the case in 2007 when the rains lasted 40 long miserable days.
The weather is definitely one of the funniest facts about Ireland.
6. Funerals can be just as much craic as weddings – sure, the craic is mighty
It may sound bizarre, but it's a well-known fact that attending a funeral or a wake is a great way to socialise and remember those who passed on.
Irish tradition involves lots of food, drink, music, and many stories and drunken tales.
5. Saint Patrick wasn't even Irish – the man that banished the snakes
Yea, you read it right, our patron saint, the man who everyone celebrates every March, worldwide, actually hails from Britain.
He was a slave in Ireland and eventually went back to Britain to study religion and returned to Ireland as a missionary.
We celebrate St. Patrick's Day on 17 March, the day of his death. Trust Ireland to have a patron saint who is not even Irish.
4. We have a unique national symbol – one of a kind
Sure, we like to be different, don't we?
In fact, we love the craic agus céoll so much that we decided to make a musical instrument our national symbol: the Harp, of course.
Not only do we like to stand out, but we are also the only country in the world to have done this. No one can say we don't take it seriously.
3. Being drunk is an offence – masters of fake sober
Believe it or not, for a country with a vast social scene, a huge drinking culture, and inventors of some of the world's best drinks, being drunk in public is an offence in Ireland. Go figure?
Luckily, as a nation, we're downright excellent at acting sober when we need to and this is certainly one of the funniest facts about Ireland.
2. Red light district – eat your heart out, Amsterdam
What would you think if we told you that Dublin was once home to the largest red-light district in all of Europe? Well, it's true!
Montgomery Street in the capital was just that back in the day, but we don't really talk about it that much, do we?
1. We don't consume the most Guinness – we need to up our Guinness game
Funny enough, head down to any local pub in Ireland, and you'll see a fair few people with a pint of the black stuff in their hand, which will leave you thinking that we are big Guinness drinkers, but you'd be wrong.
What would you say if we told you that Nigeria actually consumes more Guinness than Ireland does? Britain is first, Nigeria is second, and we come in third. The shame!
So there you have it, the ten funniest facts about Ireland. We don't like to take ourselves too seriously, as you can probably tell from some of the facts listed here, but that's what keeps us Irish through and through.