The Irish charm had to come from somewhere, so here are ten traits that make Irish people adorable.
Irish people are loved the world over for being social, funny, and bubbly characters, but we are also loved for being adorable creatures of the earth. With that in mind, here are ten traits that make Irish people adorable.
Is it because people think we are descendants of fairies and leprechauns? Or because we believe things like tea and holy water can save the day? Or that we have the sweetest little president ever?
Well maybe, but there are more reasons than we think, and some of these will make you say, "Ah God, aren't we just so adorable?"
So here are ten traits that make Irish people adorable.
10. Lighting a candle – a symbol of good luck
Anyone who is Irish has probably had a candle lit for them or has lit one for someone else. It's just a way of life and a tradition that the older generation still continues today.
Isn't it just so adorable when your granny lights a candle for you in the hope you get that job you interviewed for?
9. Irish food – the taste of home
Yes, we love our food, but anyone who has lived abroad has probably, at some point, had a care package sent over with some of their favourite Irish food. We're talking Tayto, Irish soup, chocolate, sweets, and, of course, tea bags.
Anyone who sees how excited we get when the package arrives thinks it's just adorable.
8. Phrases – our adorable one-liners
Visitors love the Irish phrases they hear when they come to Ireland, and phrases such as "I'm grand" and "Ah sure, isn't it lovely out?" or "Ah, will ya go away outa that."
As one of the traits that make Irish people adorable, some even pick up a phrase or two without even realising.
7. Potatoes – ain't nothing funny about this
Yes, we really do love our spuds, and even though this is a funny stereotype that the world continues to laugh and poke fun at, it's actually true.
So when people realise just how much we do, in fact, love our spuds, they think it's cute. Boiled, baked, deep-fried, and mashed, we get excited over spuds.
6. Friendliness – there's nothing like an Irish welcome
Sure, our friendliness makes us super adorable. There are not many cultures in the world that have a welcome quite like the Irish.
Go into a pub, and you'll be mates with the barman within the first few minutes. You'll probably even know all of his family members names, too, and he'll more than likely want to know your life story.
5. Our traditional style – we love handmade clothes
We love to wear cute handmade wool hats, scarves, and especially Aran wool jumpers, which are a novelty to visitors, but for us, it's what keeps us warm in the winter.
You'll also spot some of the Irish men sporting the traditional caps that have been in style since the beginning of time in Ireland.
4. Polite – we don't forget our Ps and Qs
Move over Canadians because Irish people are known to say sorry just as much as you do.
We also say please and thanks as often as we drink tea, and that's often. We are very polite by nature, and that's one of the traits that make Irish people adorable.
3. Accent – I will, yeah
Most people will have to agree that the Irish accent is adorable. We use unique slang words, talk so fast people can hardly understand us, and we say things that mean the opposite.
For example, if we say, "I will, yeah," we actually mean, "No".
2. Holy water – we love our holy water
Almost everyone in Ireland has a grandparent, parent, or other relative who has a bottle of holy water, and they will happily give you some to keep you safe.
The cute thing is, deep down, we actually do feel comforted when we receive it.
1. Tea – sure have a cuppa; it'll be grand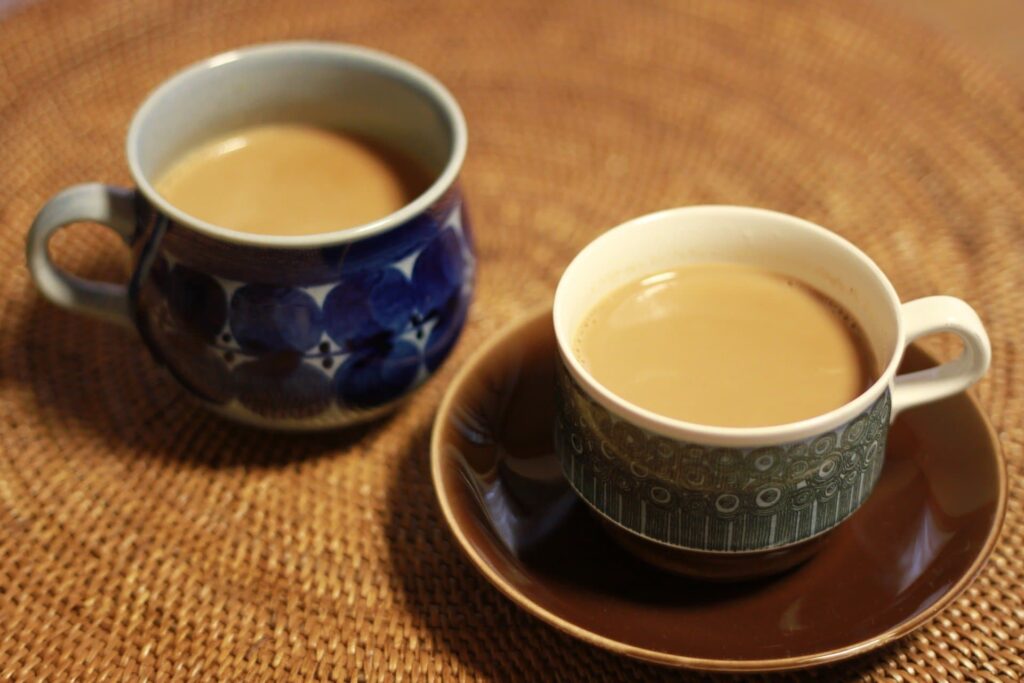 We believe tea will solve everything. It's not even a gimmick. The fact that we really believe a cup of tea will help whatever situation is happening is one of the traits that make Irish people adorable.
Well, you've more than likely related to at least one of the ten traits that make Irish people adorable, but there are so many other traits that make us super cute to other nations.
Irish people have their old traditions, unique culture, and undeniable characters to thank for this, and there will be no changing us any time soon.
You've heard of Irish charm; well, if we didn't have all of these adorable traits and much more, we wouldn't have the charm now, would we? Ah, and what a proud nation we are!