Fancy testing the luck of the Irish during your visit to the Emerald Isle? If so, here are five of the best casinos in Ireland.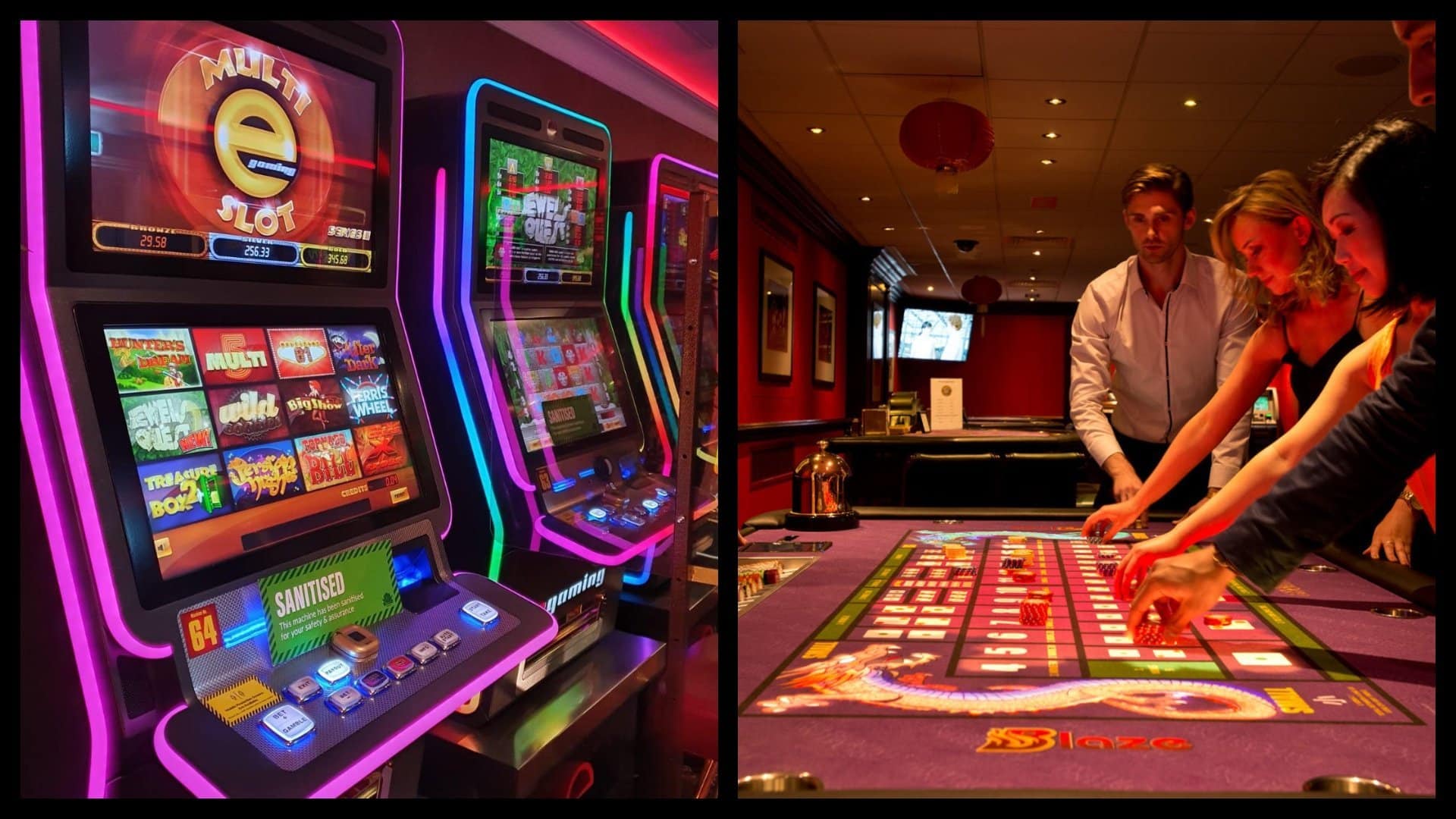 Ireland is home to a buzzing nightlife scene, known for its great bars, restaurants, pubs, and nightclubs.
However, if you fancy trying something a little different on your next night out, then why not try your luck at one of the best casinos in Ireland?
The legality of online casinos in Ireland
According to BestOnlinecasinoIreland.com, regulated betting sites and online casinos are legal in Ireland. And, there are plenty of fantastic online casinos that are well worth checking out.
With fantastic bonuses and plenty of games to choose from, you can place a bet without having to leave the comfort of your home or hotel room.
However, if you fancy soaking up the full casino atmosphere, there are plenty of land-based casinos across Ireland to choose from.
Best land-based casinos in Ireland
With top-notch casinos all across the Emerald Isle, you'll be spoilt for choice when it comes to places to place your next bet.
From Dublin to Limerick, Galway to Cork, and everywhere in between, there are plenty of great casinos to check out.
Before we get stuck in, bear in mind that you must be over 18 to visit these casinos and please ensure you gamble responsibly. Now, without further ado, here is your ultimate guide to the five best casinos in Ireland.
5. Macau Sporting Club, Co. Cork – a must-visit in the southwest
If you happen to be in Ireland's second-largest city and fancy placing a cheeky bet, then you need to visit Macau Sporting Club in the city centre.
One of the best casinos in Ireland outside of the capital, this destination features various popular games, such as poker, blackjack, baccarat, and roulette.
With a 6000 sq ft (557 sq m) gaming floor, restaurant, and slot area and a 4500 sq ft (418 sq m) poker room, you'll have plenty of chances to feel lucky and remain entertained.
As the name suggests, Macau Sporting Club places a huge focus on sports and sporting events. So, to watch live sporting events, including streamed late-night events from the US, this casino will be your go-to.
You must have a membership to visit. However, membership is free and takes just two minutes to set up with a valid ID.
Address: 16 St Patrick's St, Centre, Cork, Ireland
4. Caesar's Palace, Co. Galway – one of the best casinos in Ireland
Galway is known as Ireland's cultural capital, boasting a vibrant area of lively bars, trad music sessions, and great eateries.
What many people may not know, however, is that this city in the west of Ireland is actually home to one of the best casinos in Ireland.
You can find Caesar's Palace on the picturesque Salthill Promenade, one of the city's most iconic areas. With the seafront right on your doorstep and allusions to Las Vegas, a visit here has a real holiday feel.
Known for its state of the art 200-seater bingo hall open seven nights a week, Caesar's Palace is a firm favourite among bingo fans.
However, the casino's Amusement Arcade is also home to a wide range of games, including roulettes, slots, video games, and more.
Customers can enjoy free tea, coffee, and biscuits while on site. For extra bonuses, you can join the Vantage Club Card.
Address: 202 Upper Salthill Rd, Salthill, Co. Galway, H91 XC96, Ireland
3. Jackpot Village – for online gambling
Jackpot Village is one of the best options for those who want to enjoy a spot on online gambling.
Whether you don't feel like going out or just want to place a quick bet without having to head to a casino, online casinos are a great alternative to the real thing.
Jackpot Village boasts a customer rating of five stars. They offer 50 free spins, 100% up to €500 bonus, and €50 to play with when you deposit €25.
A new online casino established in 2019, this is a must for those who want to try their luck remotely.
2. Fitzpatrick's Casino, Co. Limerick – one of the most famous casinos in Ireland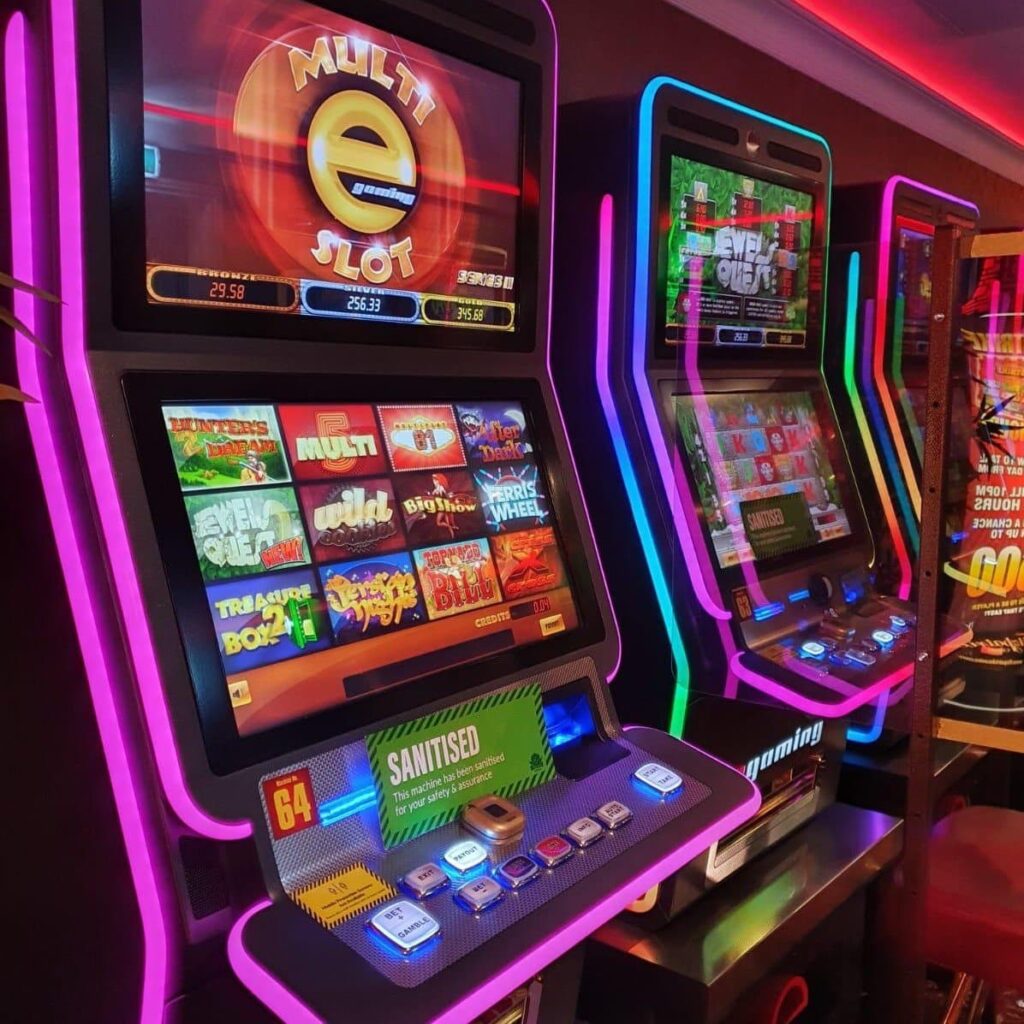 Fitzpatrick's Casino in Limerick is part of the Fitzpatrick's Casino Group that operates in various venues across the Emerald Isle.
With over 30 years of experience, Fitzpatrick's has grown to become one of the premier names in Ireland's gambling industry.
The Limerick City location offers a range of slots and automated roulette. With huge jackpots on offer and daily draws, there are plenty of chances to win big.
You must be a member to enter or participate in any of Fitzpatrick's events. You must be over 21 years of age and be able to provide a valid form of ID.
Address: 27 Patrick St, Limerick, V94 P520, Ireland
1. The Sporting Emporium, Co. Dublin – a household name
Topping our list of best casinos in Ireland is the renowned Dublin institution, The Sporting Emporium. Located just off Grafton Street on Anne's Lane, you will be right at the heart of the action here.
First opened in 2005, the Sporting Emporium has over 16 years of experience in offering a premier gambling experience.
With traditional table games such as blackjack, poker, roulette, and baccarat and live sporting events shown on site, there is plenty to keep you entertained.
To become a member, you must be over 18 and able to provide a valid form of ID.
Address: 5 Anne's Ln, Anne St S, Dublin 2, D02 AK30, Ireland
Legal Disclaimer
We cover articles relating to many activities. Some of our articles showcase gaming and gambling as activities. While we do not take money for bets or own any gambling venues, we feel it is important that our readers know the risks of such venues or sites that we may mention in our articles. Gambling involves risk. Please only gamble with funds that you can comfortably afford to lose. See our legal disclaimer for more info.