Tickets go on sale on Friday.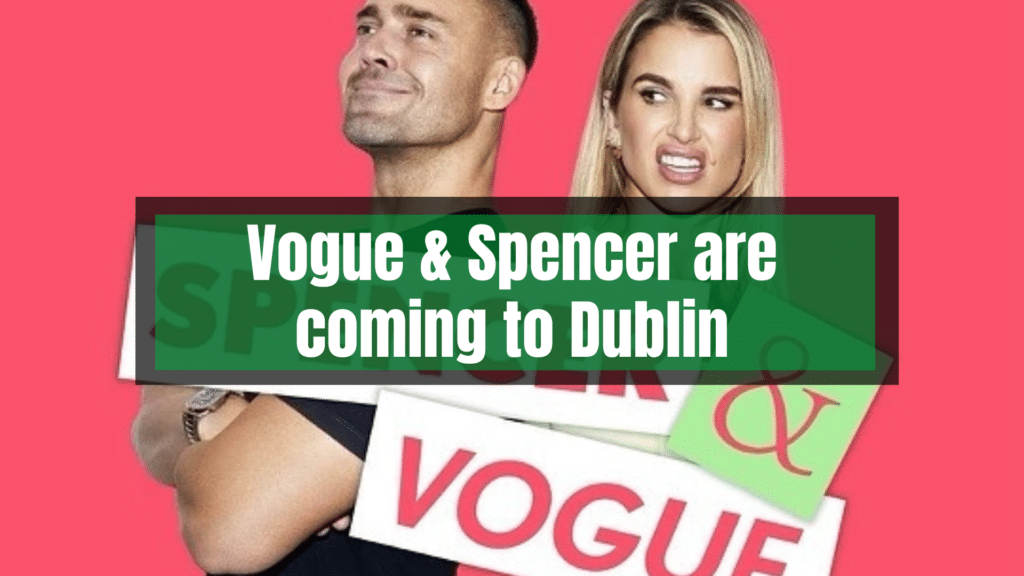 Let's face it: Vogue Williams is the hot thing right now. Following her 12-night run of 'My Therapist Ghosted Me', her podcast with Irish comedian Joanne McNally, fans are thrilled to learn that there's another opportunity to see Vogue onstage very soon.
Her live show with her husband, Spencer Matthews, has been announced for September in Dublin. The married couple will be doing a live performance of their popular podcast 'Spencer & Vogue', much to the delight of fans.
As if fans weren't happy enough about the announcement of more shows for 'My Therapist Ghosted Me', Vogue had to step up to the plate even more. What a woman.
Spencer & Vogue Live! – a new chapter for the celebrity couple
The show has been announced under the apt title 'Spencer & Vogue Live!'. Only one night has been reported (so far, fingers crossed) for 20 September in the 3Olympia Theatre in Dublin.
Fans are delighted at this news, as it will be the first time Spencer joins Vogue onstage in Ireland. Spencer recently attended one of Vogue and Joanne's shows in the Gaiety Theatre.
Fans went wild when they noticed him sitting in a private box with Vogue's brother Frederick.
Praise wasn't the only thing reserved for Spencer, however, with Joanne McNally going on to mock him from the stage, saying, "Michael Collins must be spinning in his grave" at the thought of an English lad propped up in the theatre box in the famous Dublin theatre.
An excess of Vogue – fans are spoiled for choice this year
If 'Spencer and Vogue Live!' isn't doing it for you, there's still a chance to nab tickets for other Vogue podcasts.
Having recently announced yet more shows with Joanne McNally, some tickets are still available for the hilarious duos shows running in the 3Arena in November for €57.90.
However, if you're a genuine Vogue stan like us, you'll also be waiting for the tickets to go on sale on Friday morning, starting at €39.90. If you're like us, you'll go to both of them. Whichever show you go to, though, it will be a riot.
A reality couple – Vogue and Spencer met on a reality show
The power couple, who now have three children, met on a reality TV show called The Jump in 2017, hosted by Davina McCall. The show followed several contestants as they tried to master multiple different winter sports activities.
Vogue, unfortunately, had to leave the competition prematurely due to an accident leaving her on crutches, but Spencer went on to win. They became pretty close during the filming of the show.
So close, in fact, that they decided to get married the following year! We love a happy ending, especially when it ends in a stage show version of the happy couple's podcast. Get your tickets for the show here.