With the All-Ireland Football Championship to go ahead in winter, we have a look at the top contenders to lift Sam this December.
There was a stage in 2020 where it looked like any possibility of an All-Ireland Football Championship was gone. We were still in the wilderness in terms of dealing with COVID-19 and getting the championship underway seemed like a distant dream.
However, the GAA was cautious in its approach and eventually produced a roadmap that catered firstly for a club season and then for a county season in the winter months, a scenario we may never see again.
How will the 2020 All-Ireland Football Championship work?
The provincial championships will, as usual, come first, with the first game being played on Halloween. The tournament this year will be a straight knockout, unlike previous years where teams who were defeated in their provincial championships went into a qualifier system.
That means only four teams will emerge from the provincial championships, who will make up the All-Ireland semi-final contenders. The Connacht final will come up first over the weekend of 14/15 November 2020.
Elsewhere, the Leinster final falls on 21 November 2020 alongside the commemoration of Bloody Sunday, where, one hundred years ago in 2020, British soldiers killed fourteen people in Croke Park.
Both the Ulster and Munster finals will then take place the following day on Sunday 22 November. The former can't be predicted, but you can expect Cork or Kerry to come through the latter.
Into the last four
And in the blink of an eye, we will be back into the All-Ireland Football Semi-Finals, held in the cold of winter in frosty November. The first semi-final will be played on Saturday 5 November, pitting the Leinster and Ulster champions together.
This is a potentially mouth-watering tie between Dublin (who are sure to come through Leinster) and either Donegal, Tyrone, Monaghan, or even Armagh (the first two kick-offs the Ulster championship).
The other semi-final will be held the next day, and that will be between the Munster and Connacht champions. Kerry or Cork are likely to face either Mayo or Galway. Any tie will be one that can't be missed.
The All-Ireland Final will then be played on Saturday 19 December in Croke Park, one week before Christmas. We just hope that fans will be allowed in the stadium for this.
Who are the favourites for the All-Ireland?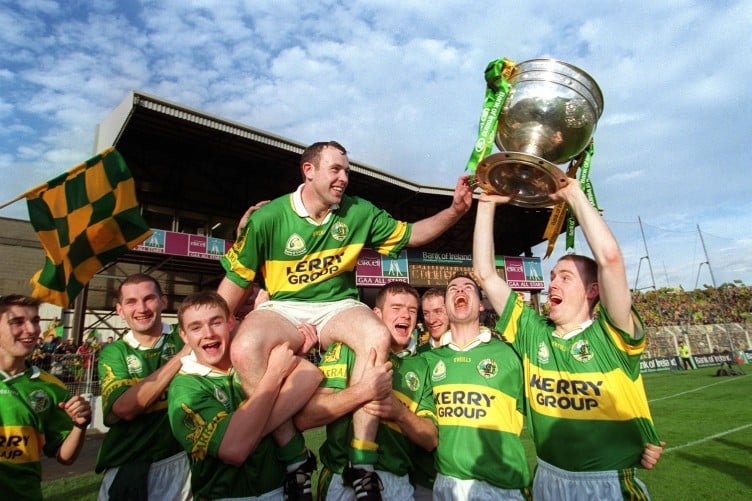 Usually, it is easy to predict who will prevail in the Football championships. Dublin has won the last five, so they are immediately in contention. In contrast, Kerry have proven worthy contenders, taking the Dubs to a replay in 2019.
There is a gap between the others, a cohort that possibly includes Donegal, Tyrone, and Mayo, and perhaps Galway if they can lift it up a notch again this year. No other team is likely to be in contention for All-Ireland glory.
Paddy Power has Dublin as 5/6 favourites, followed by Kerry at 11/4, Galway at 10/1, Donegal at 14/1, Mayo at 16/1, and Tyrone at 20/1. Monaghan (28/1), Cork (40/1), and Meath (80/1) are other worthy mentions but won't challenge.
It may well be worth a punt on the Dubs to make it six in a row and create even more history. At the same time, the more ambitious of punters may go with Cork or Meath. However, they will have just as much luck as your online betting on slots and casinos.
The 2019 All-Ireland Football Championship
Last year's All-Ireland Football Championship will be remembered for the Dubs winning their historical and unprecedented fifth title in a row. Still, it will also be looked on fondly for Kerry's performance in the first final.
Kerry were minutes away from dethroning the champions before the ever-reliable Dean Rock equalised. Dublin proved too strong in the replay and eventually ran out six-point winners.
Other notable points along the way were Dublin's thrashing of Mayo in the semi-finals. The sides were tight at half time before Con O'Callaghan had a say and Dublin pulled clear. A Stephen O'Brien goal had secured the Kingdom's victory over rivals Tyrone.
2019 also witnessed the second instalment of the 'Super 8' Quarter Finals, where two teams of four competed to make the semi-finals. It threw up some entertaining ties, such as Kerry and Donegal's 1-20 to 1-20 draw, but also drew criticism for some of its more meaningless games.
We won't see the Super 8s this year due to the limited nature of the championship, but there will be debate on whether or not that's a good thing. In analysing last year, the only conclusion that may be reached is that Dublin will blitz for six, but don't sleep on Kerry, whose young side may very well learn from their mistakes last year.
Legal Disclaimer
We cover articles relating to many activities. Some of our articles showcase gaming and gambling as activities. While we do not take money for bets or own any gambling venues, we feel it is important that our readers know the risks of such venues or sites that we may mention in our articles. Gambling involves risk. Please only gamble with funds that you can comfortably afford to lose. See our legal disclaimer for more info.